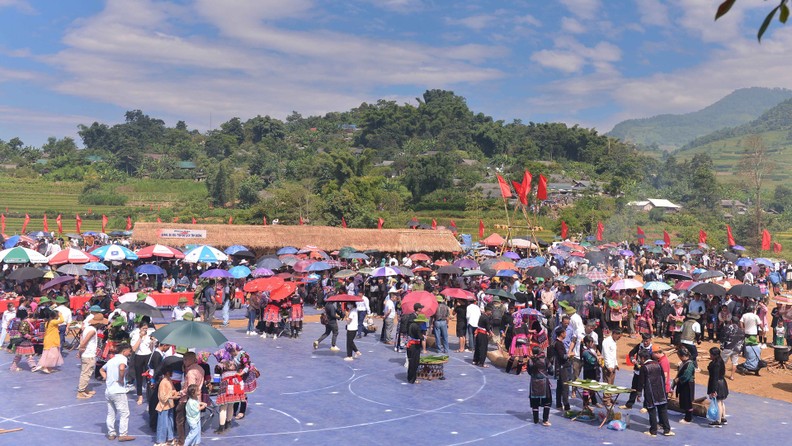 During holidays and festivals, the H'Mong ethnic community often organise a contest of pounding 'Giay cake'. The contest attracts a large number of locals and visitors.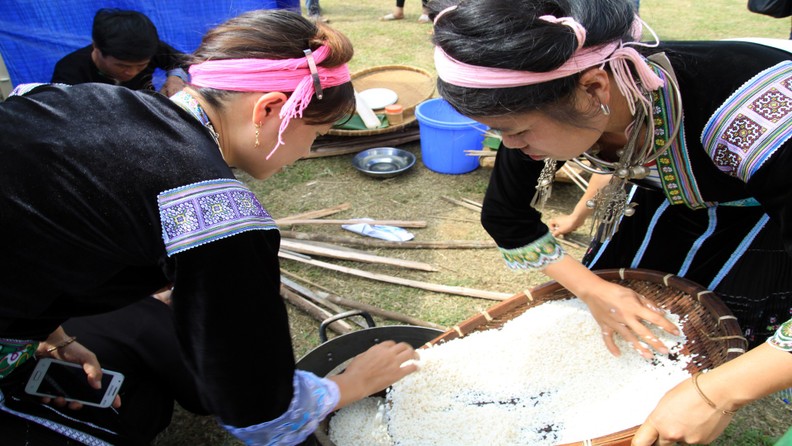 To make 'Giay cake', the local people prepare sticky rice.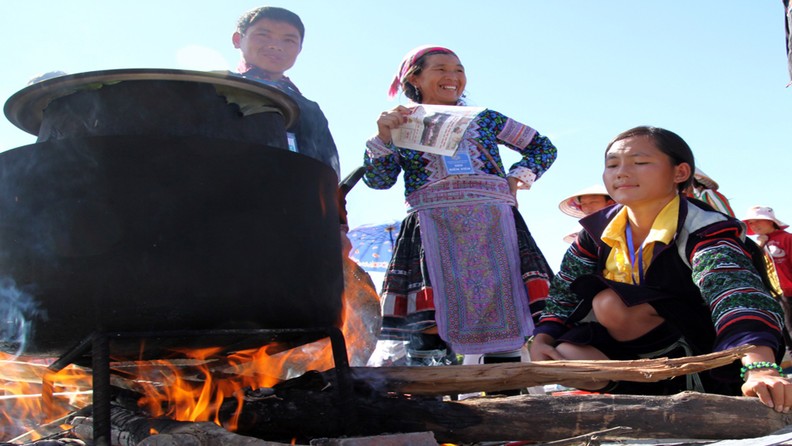 The sticky rice is cooked into 'xoi' (sticky rice dish).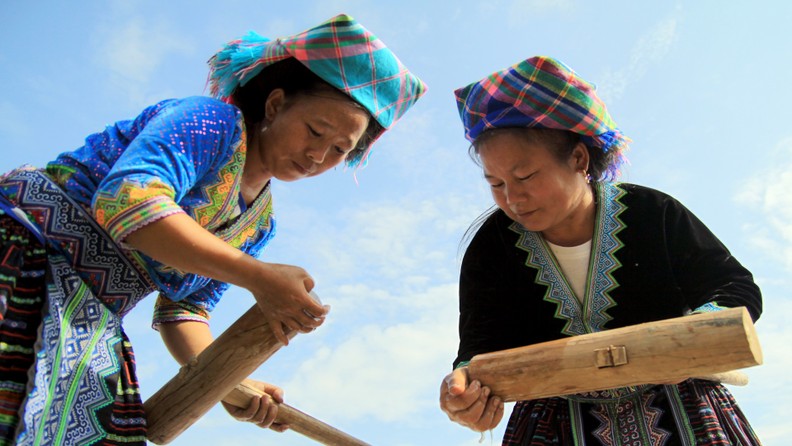 People prepare the tools to pound the cake.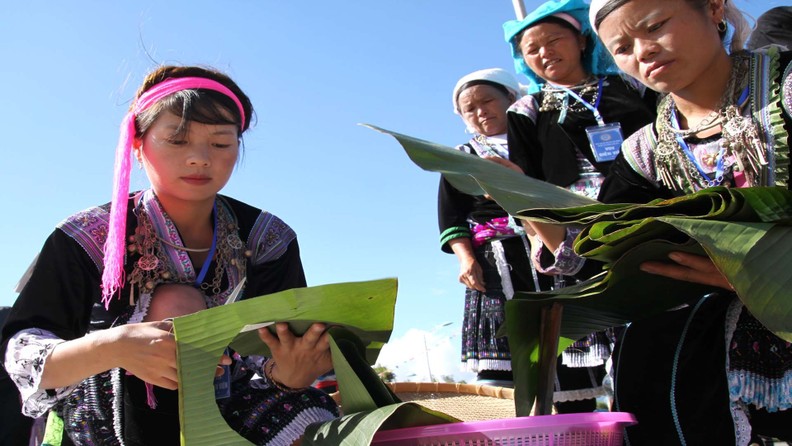 The locals prepare banana leaves to wrap the cake.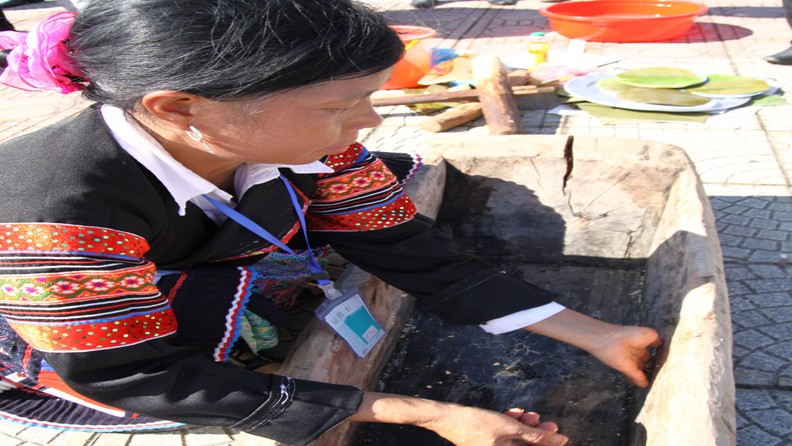 Instead of cooking oil or fat, they use egg yolks, to spread evenly on the tools, so that when pounding the cake, they are not sticky with powder.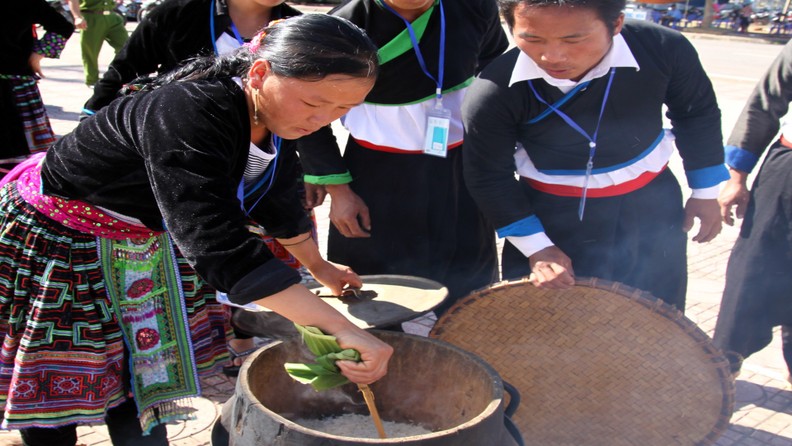 They have to constantly check the doneness of the sticky rice, which partly determines the deliciousness and elasticity of the cake.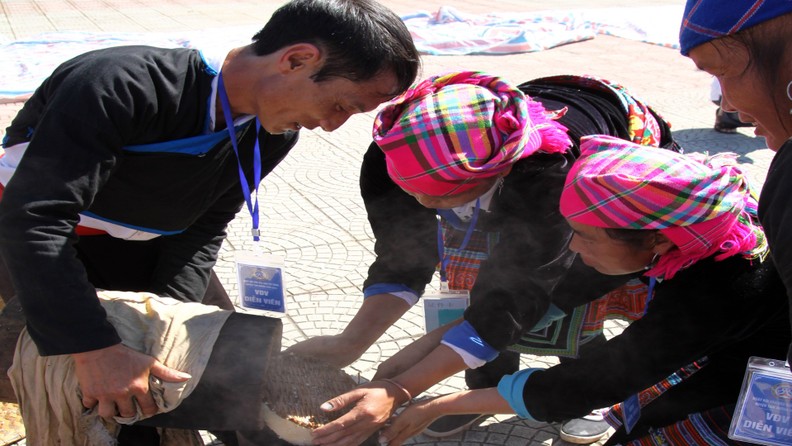 The cooked sticky rice will be put into a mortar to be pounded.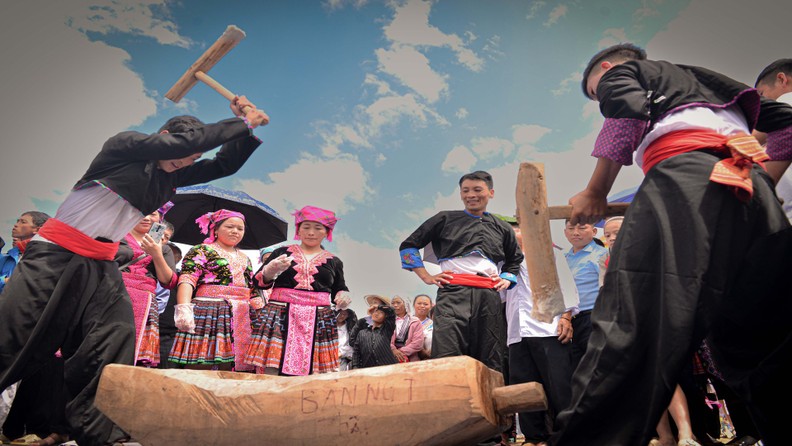 People take turns pounding the sticky rice continuously while it's still hot, to ensure smoothness and elasticity.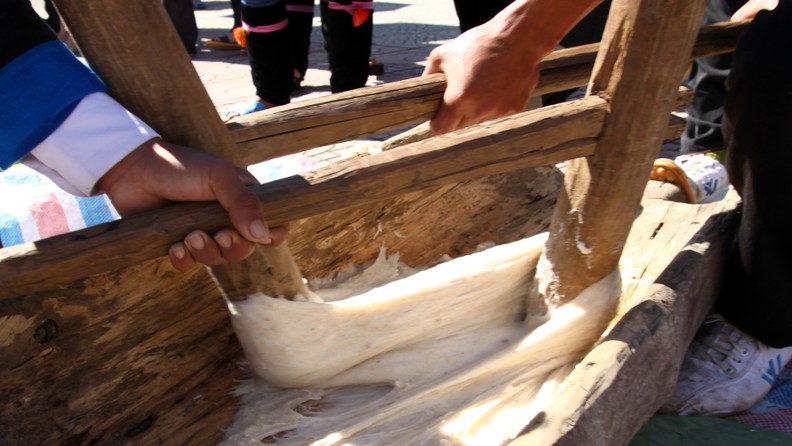 The finer and more flexible the sticky rice is pounded, the whiter, smoother and more delicious the cake will be.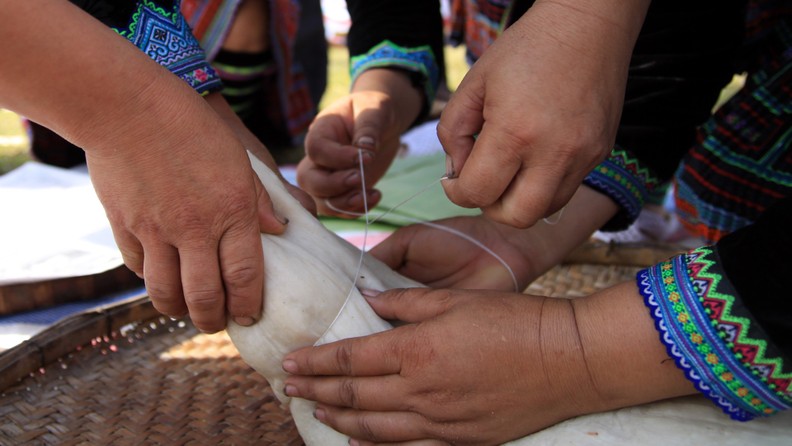 After being pounded, 'xoi' will be cut into parts.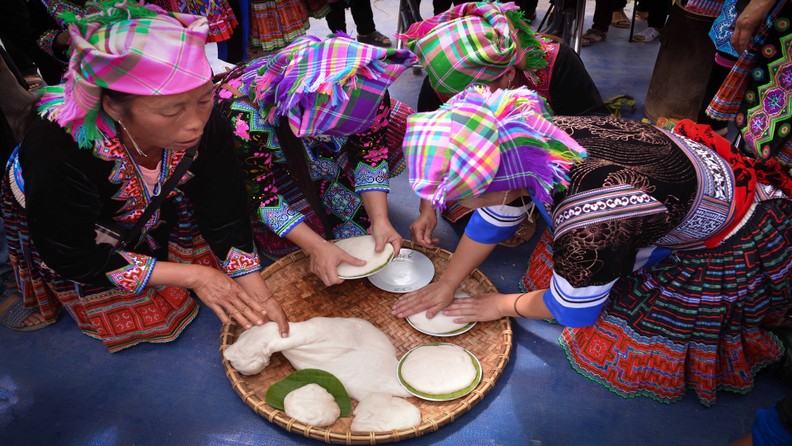 Then the sticky rice parts will be molded into cakes.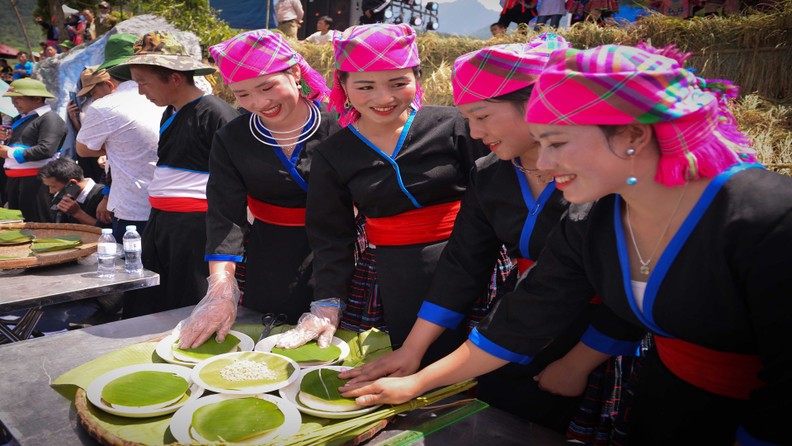 The H'Mong people believe that Giay cake represents the moon and the sun, the rounder the cake is moulded, the more beautiful it is.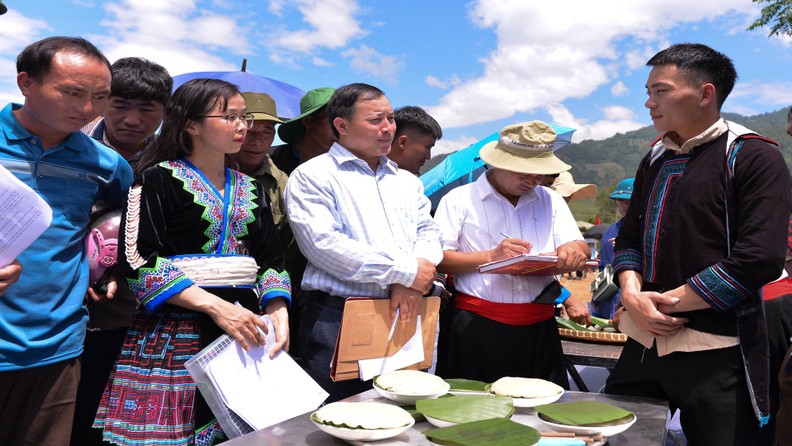 Scoring is the most interesting phase of the contest.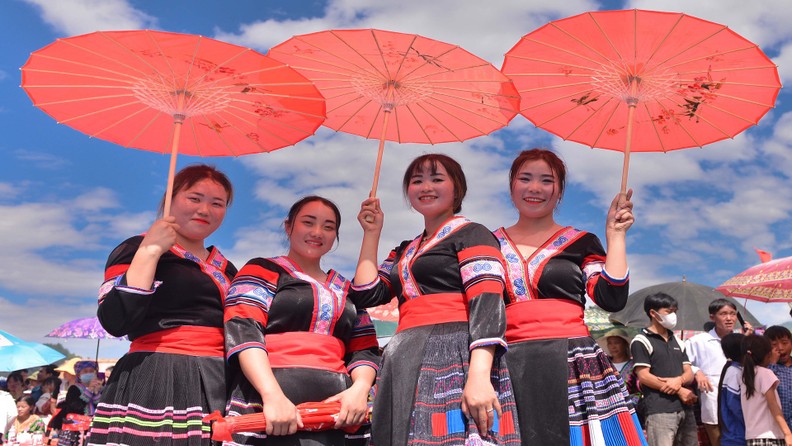 Of course, the audiences are indispensable.