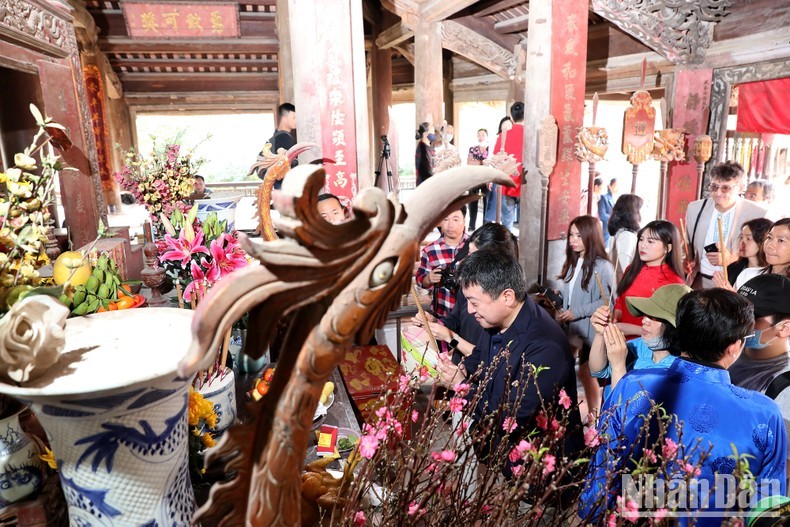 Ambassadors and tourists make incense offerings at Mong Phu communal house.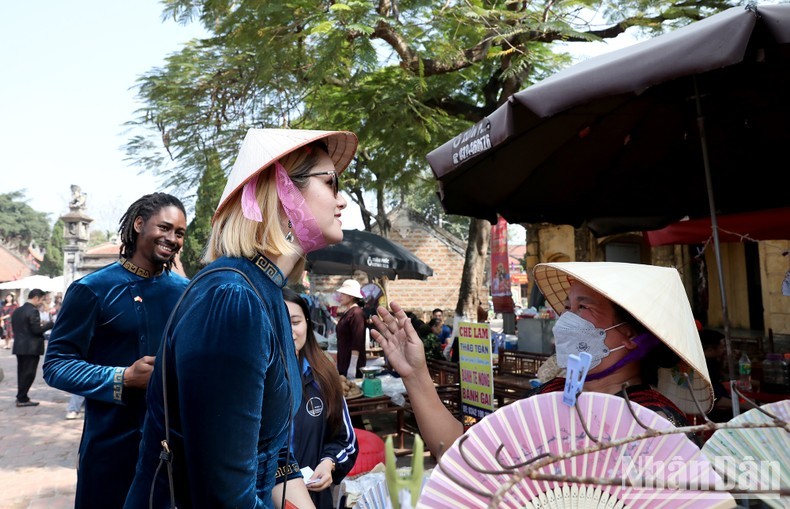 Hyomi from the US brings herself a conical hat at the country market.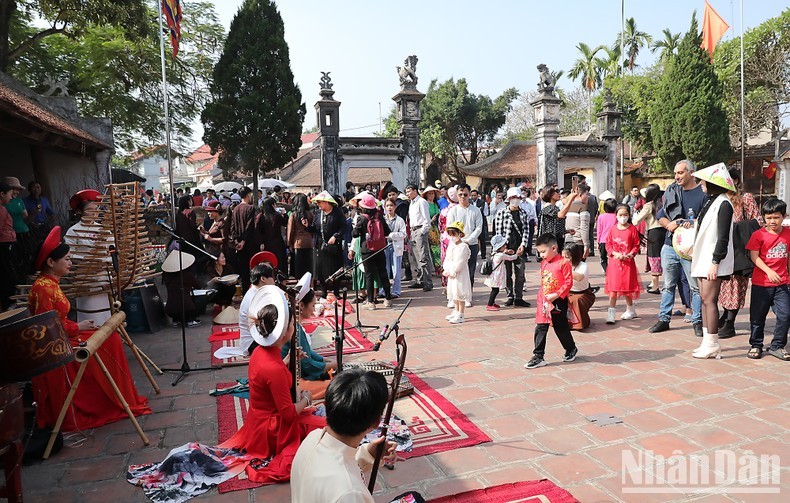 The Vietnamese Village New Year 2023 programme takes place over two days for domestic and international ambassadors, diplomats and visitors.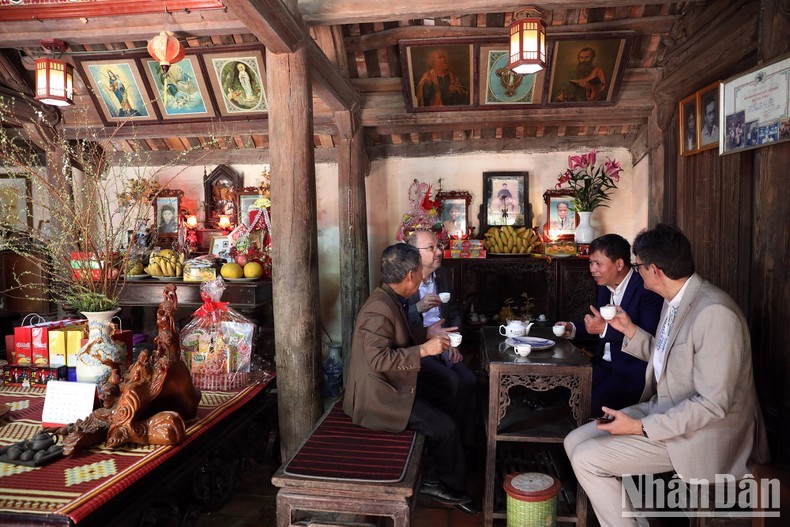 Visitors enjoy tea in the hundred-year-old house.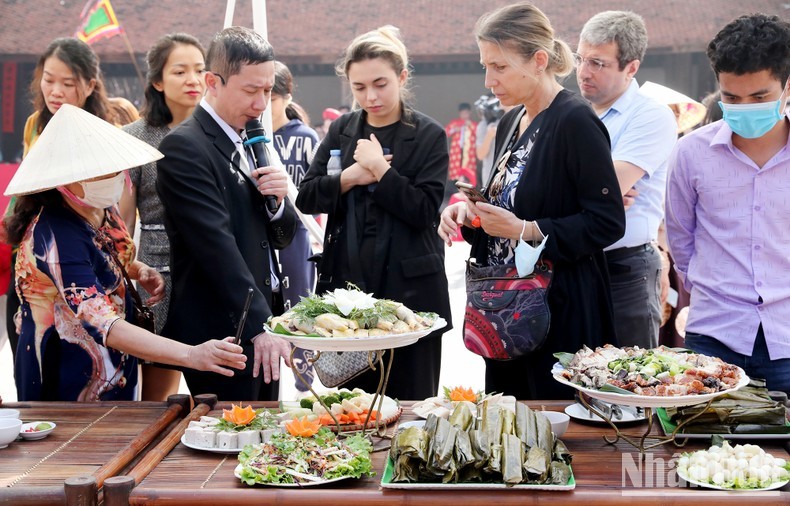 Tet dishes are introduced to international friends.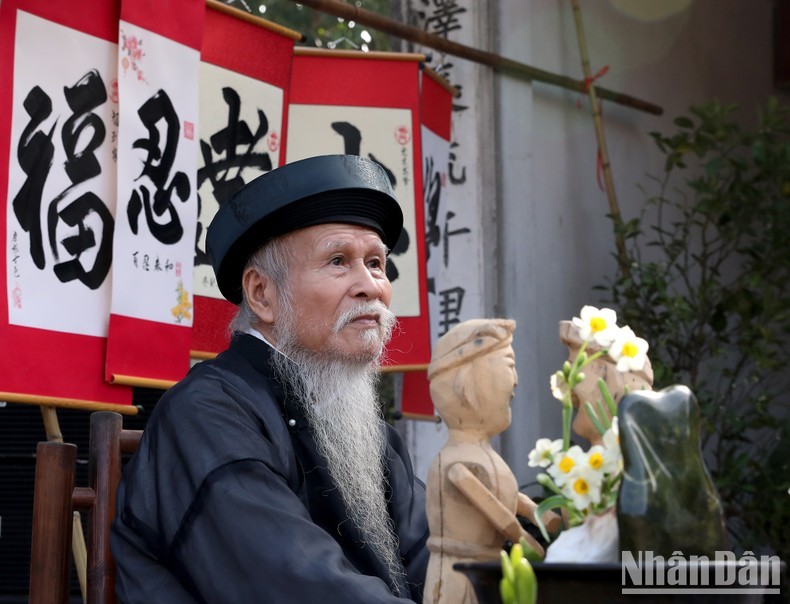 Colourful image of traditional Tet in the space of Mong Phu communal house.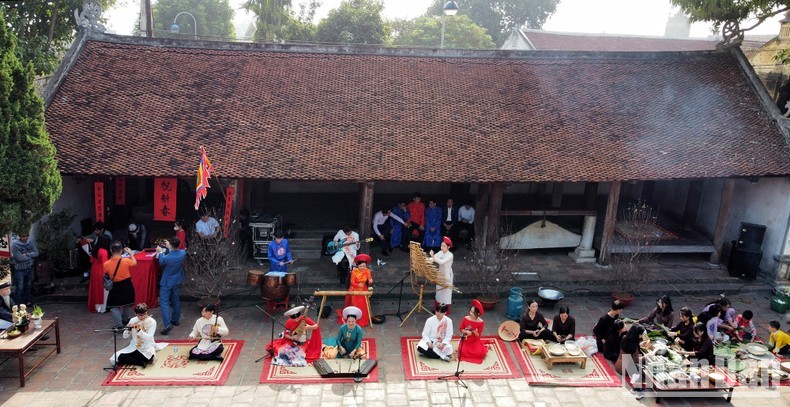 Area to experience Vietnamese New Year at Mong Phu Temple.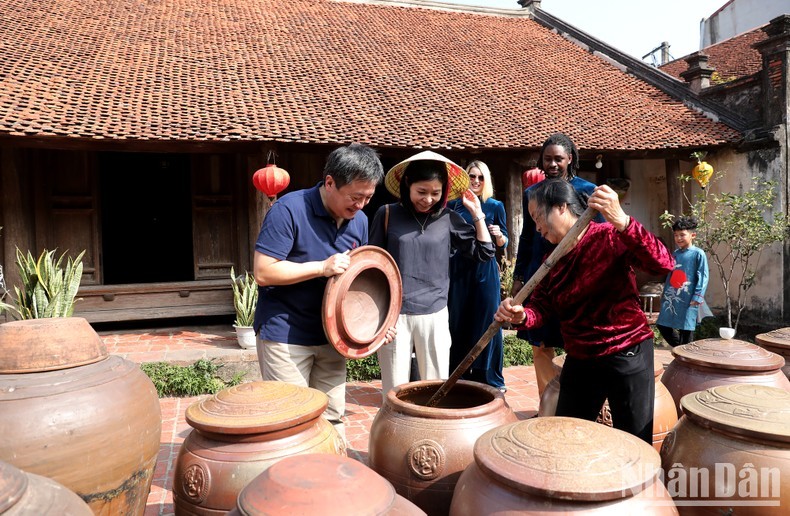 Visitors learn about the traditional craft of making soy sauce in Duong Lam village.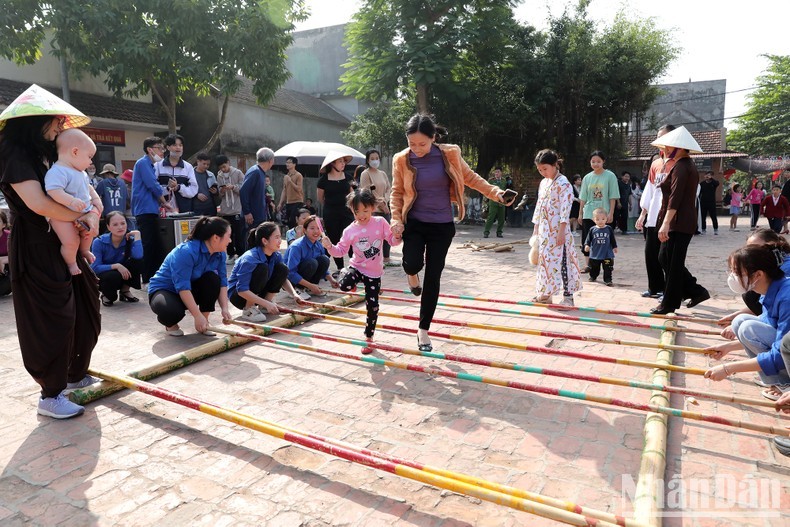 Mua sap (dances with bamboo pole).