The event is among the activities celebrating the 110th anniversary of Kon Tum Province's establishment (February 9, 1913 - February 9, 2023).
The Brocade Colour Festival aims to honour the cultural identity and traditional brocade weaving of ethnic minorities in the area while creating an environment for exchanging, learning and exchanging experiences among artisans, contributing to building a unique community-based tourism environment imbued with the traditional cultural identity of the local ethnic minority communities in Kon Tum City as well as Kon Tum Province in general.
Vice Chairman of the People's Committee of Kon Tum city Phan Ngoc Dinh said that the maintenance of traditional occupations of ethnic minorities plays a very important role in the development of community-based tourism.
Specifically, brocade weaving is a long-standing craft of ethnic minorities in the Central Highlands in general and Kon Tum in particular.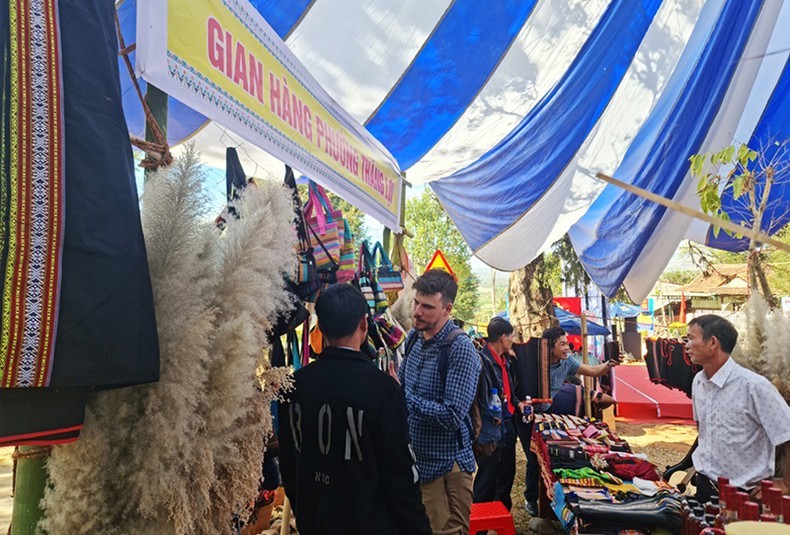 Domestic and foreign tourists look to buy brocade weaving products of Kon Tum Province.
Also at the event, the Kon Tum City People's Committee launched Kon Jo Dri Community Tourism Village in Dak Ro Wa Commune.
Kon Jo Dri Village is one of the few villages that still retains the architectural features of a Bahnar village located on the banks of the poetic Dak Bla River, with unique values of traditional culture.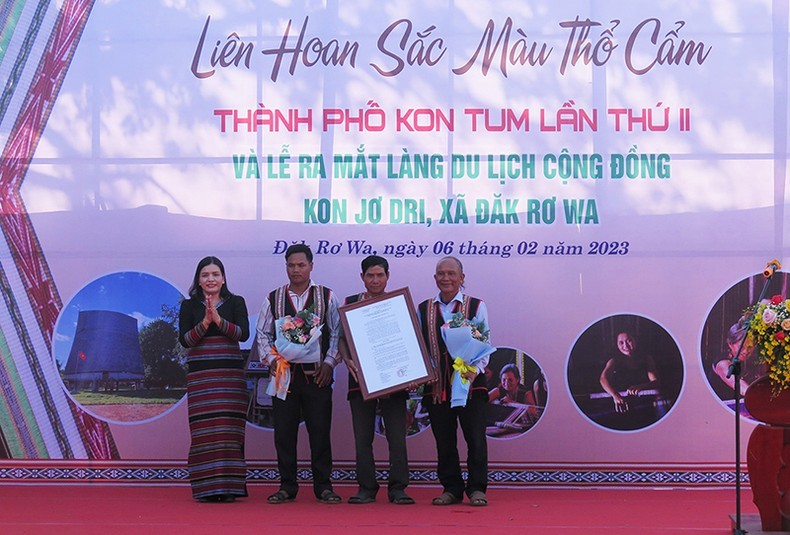 The launch ceremony for Kon Jo Dri Community Tourism Village, Kon Tum City.
Many tourists today choose the form of "home-stay tourism" to visit, experience, and learn about the life and customs of the Bahnar people in Kon Jo Dri Village.