Over the past time, Ha Giang Province has focused on preserving and embellishing the value of the Dong Van Karst Plateau Global Geopark. The province has implemented many effective forms of propaganda, raising the community's awareness to protect the geopark's heritage values.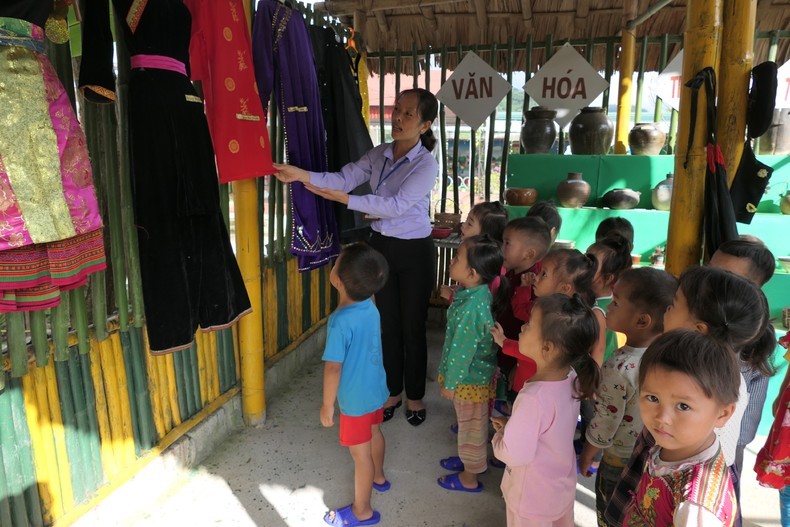 Extracurricular activities to learn about traditional culture at a kindergarten in Tung Vai Commune, Quan Ba District.
At the conference, a group of UNESCO consultants and delegates also discussed and highlighted a number of shortcomings and problems that Ha Giang Province needs to resolve.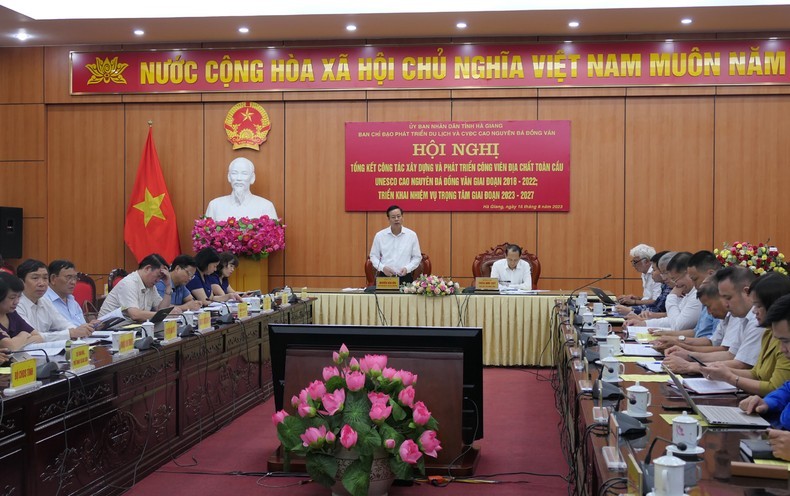 Overview of the conference.
The Dong Van Karst Plateau has initially succeeded in developing tourism and attracting tourists, but it is facing serious problems that lose its attractiveness of heritage sites and landscapes.
Therefore, in the coming time, the province needs to pay attention and support the new conservation zoning; issue decisions to ensure legally appropriate conservation; establish a rapid response system in the localities to receive information and intervene.
The province also needs to improve regulations and policies to support construction in the geopark area, ensuring the preservation of traditional architecture and harmony with the landscape.
Speaking at the conference, Chairman of the People's Committee of Ha Giang Province Nguyen Van Son wished that experts would continue to accompany and support the province in professional and technical matters with the UNESCO global geopark network, in order to better implement conservation, embellishment, and promotion of geopark heritage values.
Ha Giang Province is committed to directing the implementation of reasonable consultations to ensure sustainable development of geoparks, fully meeting the criteria of members of the global network of geoparks UNESCO.