In the opening speech, Chairman of the People's Committee of Ha Giang Province Nguyen Van Son emphasised that provinces in the Viet Bac region have an important strategic position, with majestic natural landscapes and rich traditional cultural identities of Vietnam that provide potentials and strengths for localities to develop tourism.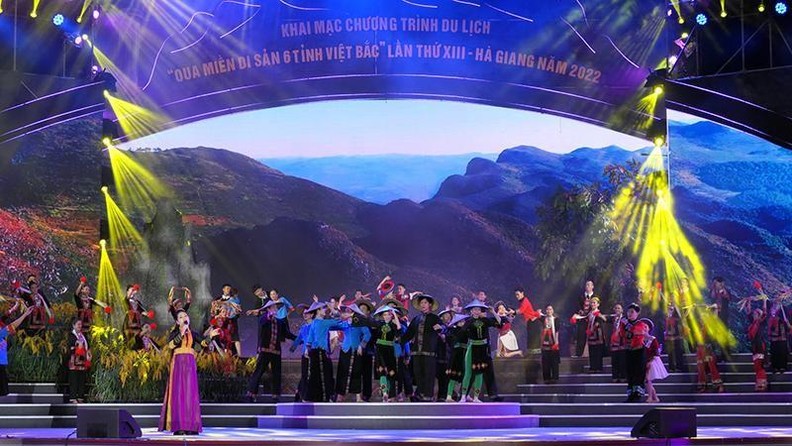 Art programme of the Viet Bac heritage region.

To form regional tourism products, six provinces in the Viet Bac region have initiated and implemented a tourism programme titled "Through Viet Bac Heritage Sites". To date, the programme has been held alternately in the provinces for 13 years.
The programme has contributed significantly to promoting the image, forming associated tourism products, and attracting investment in tourism.
This year's programme is taking place over three days, from August 26 to 28, with a series of activities such as: exhibition space, introduction of typical cultural and tourism products of Ha Giang and a photo exhibition on Viet Bac travel; a tourism product survey programme in six provinces of the Viet Bac region; and seminars on building tourism products linking Viet Bac region and announcing tourism products linking the Viet Bac region.
Tourism in Viet Bac provinces is developing with the goal of building and positioning an image of "friendly, identity, attractive, safe" tourism.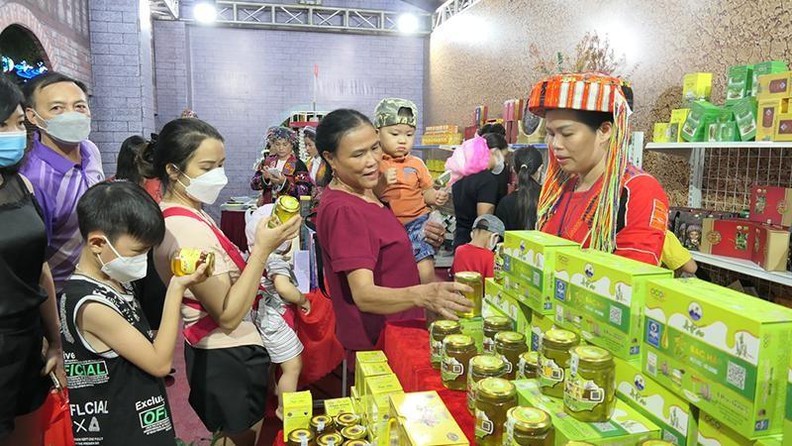 Visitors visit the booth displaying typical products of Ha Giang Province.
At the end of the opening ceremony, an art program was held with the theme "Viet Bac heritage region". The art programme was elaborately choreographed in the direction of vividly recreating the landscape and cultural activities of the people of Viet Bac provinces.