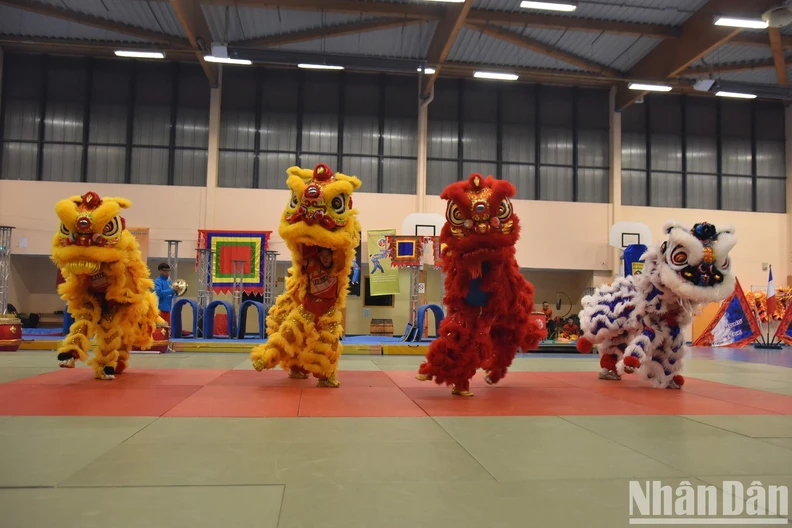 Lion and dragon dances are a combination of spiritual beauty, traditional martial arts, and the excitement of drums and cymbals.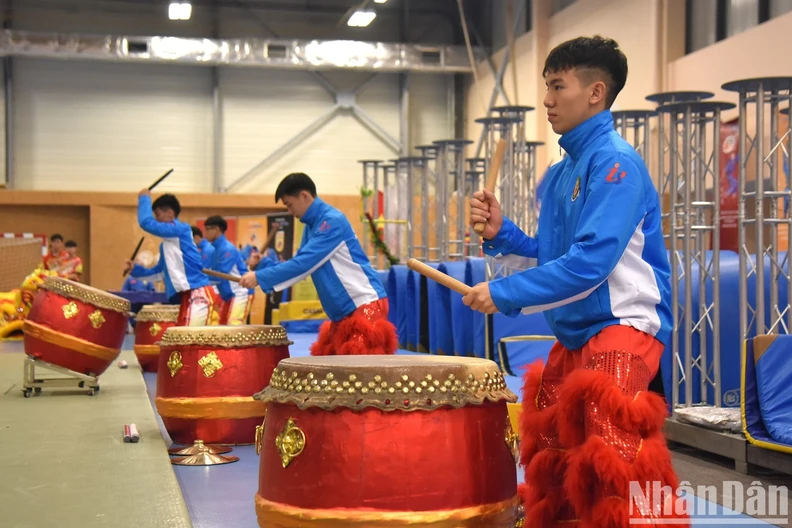 The sounds of drums, loudspeakers, and cymbals are combined with martial arts positions to fully highlight the majesty and bravery of lions and dances.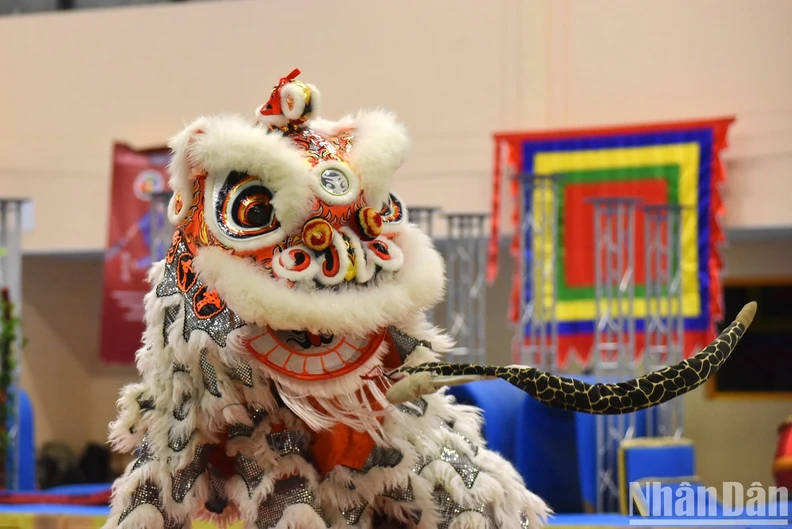 The characteristics of the lion and dragon images are also extremely vivid, expressing a wide range of emotions such as sleep, wakefulness, happiness, sadness, excitement, curiosity, anger, fear, or doubt.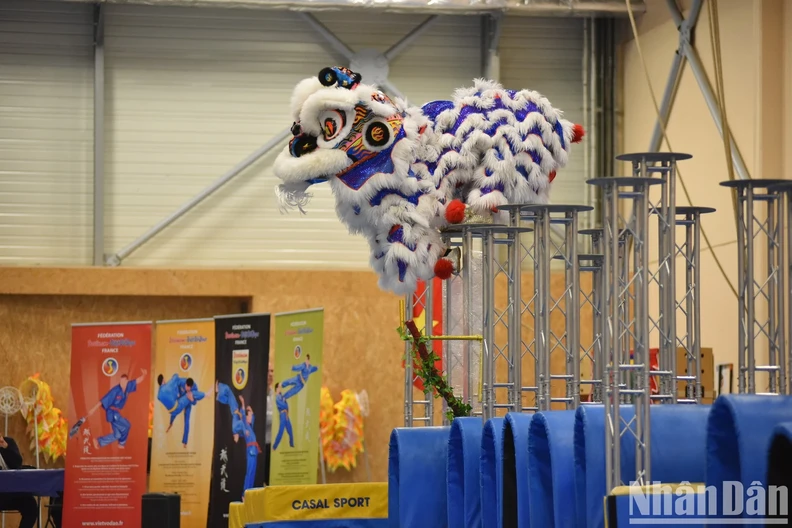 The lion dance acts are particularly difficult with performances on high pillars that require careful training and stable mentality.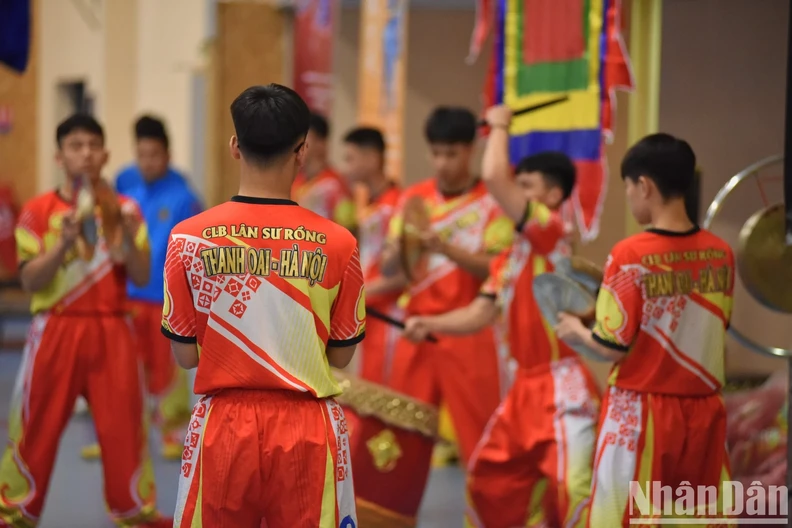 The performances feature the participation of a large number of martial arts masters and students from many different sects, such as Vovinam - VietVoDao, Minh Long - TaySonVoDao, Son Long Quyen Thuat, Vietnam International School, Hong Teck Lyon Dragon and Lion Dance Club, and Thanh Oai Lion and Dance Club (in Hanoi).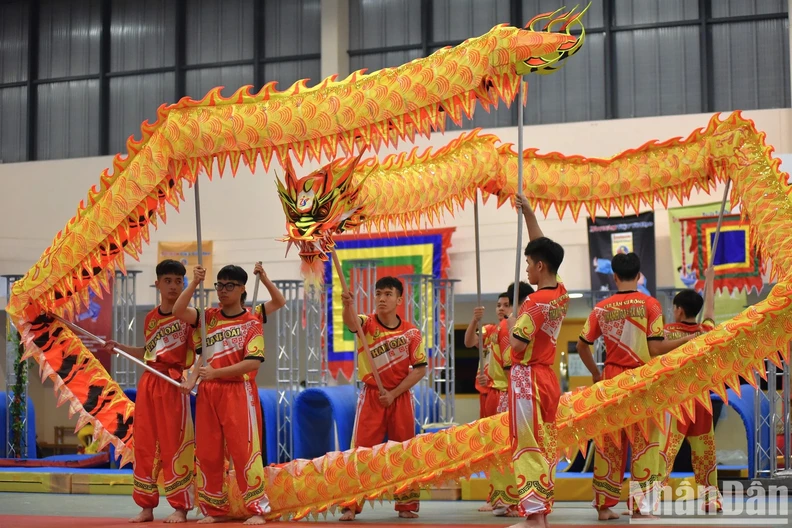 At the invitation of the Vietnamese Cultural Centre in Paris (France), the Vietnam Lion - Dragon Federation organised training sessions on lion and dragon dance in Paris, with the enthusiastic participation of martial artists from various Vietnamese martial arts sects in Europe.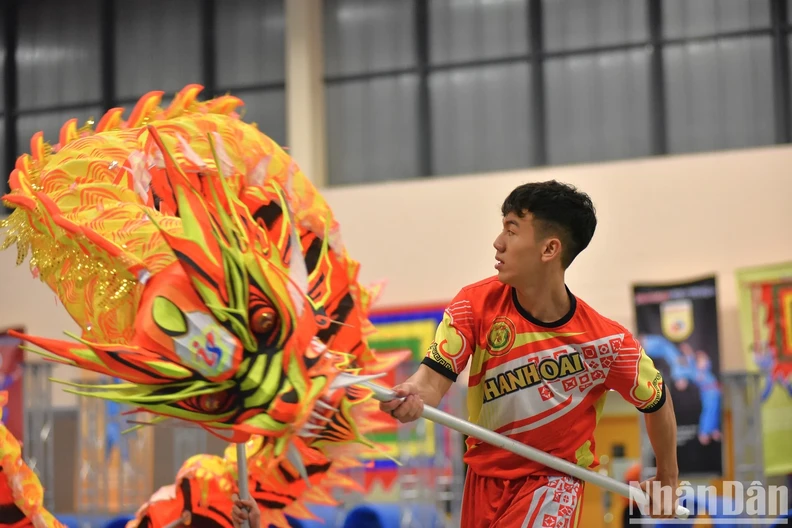 In a certain sense, the lion and dragon troupes are also folk martial arts training clubs.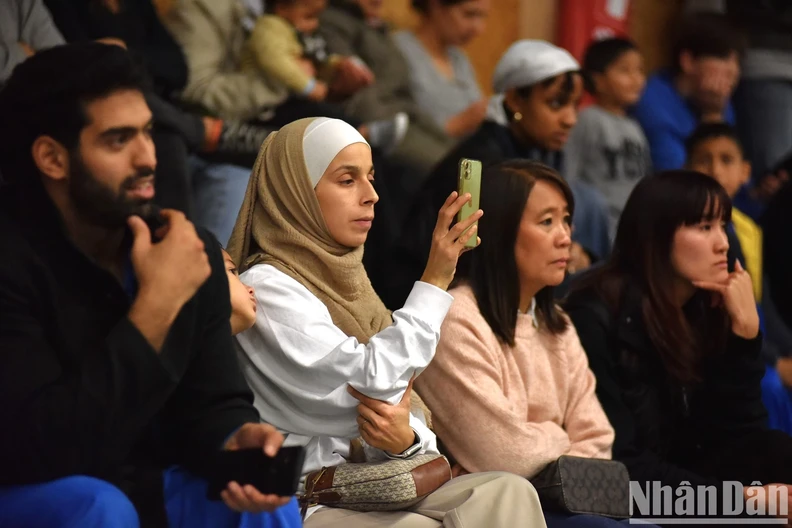 The combination of lion and dragon dances with the martial arts practice of traditional Vietnamese martial arts sects, which have been developed for decades in France and many other European countries, will further contribute to promoting Vietnamese folk performing arts form to international friends.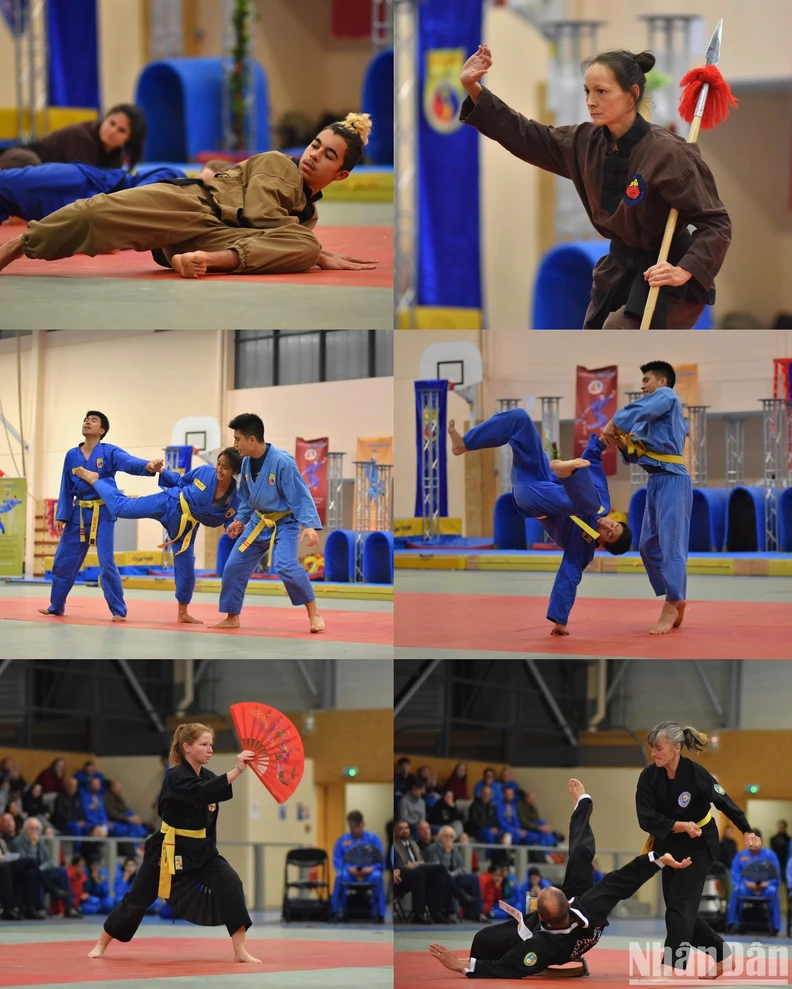 According to Master Tran Nguyen Dao, Chairman of the International Vovinam-VietVoDao Masters' Council, the large participation of different member sects in the Vietnam Traditional Martial Arts Federation in France is proof of the determination and consensus in promoting Vietnamese folk culture in the host country.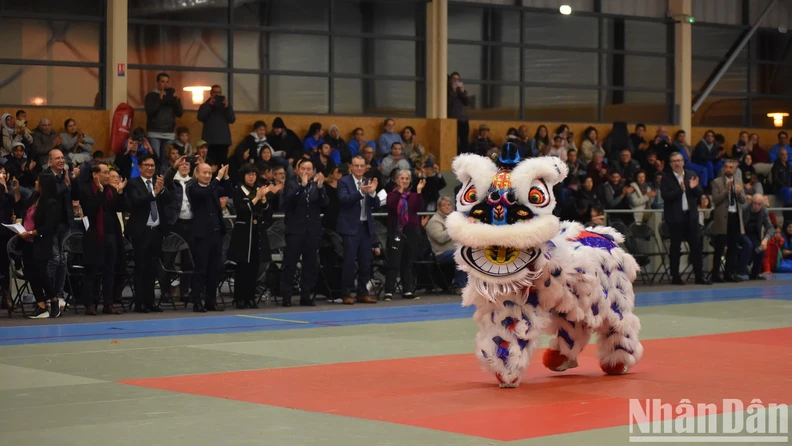 From a folk art form combining martial arts with entertainment features, lion and dragon dancing has become a competitive sport, encouraging practitioners to improve their physical health, stature, and power.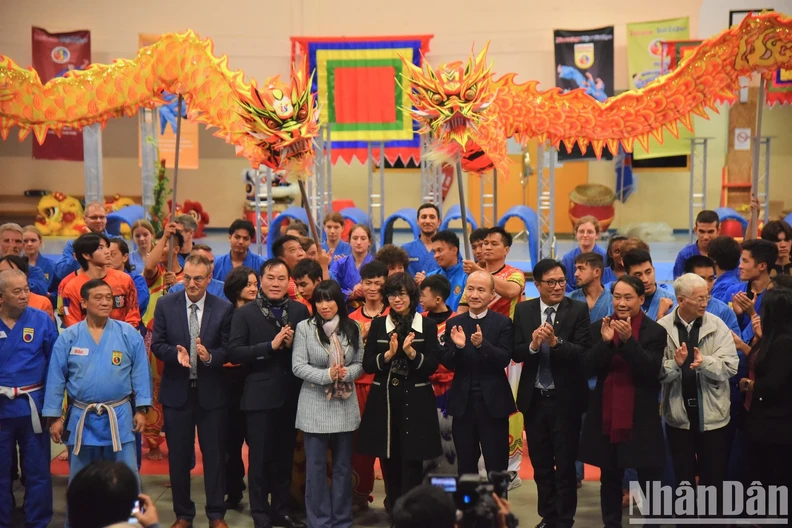 In February 2023, the Vietnam Lion - Dragon Federation was launched for the first time with the support of many businesses, organisations, and individuals from across the country, aiming to promote the training movement along with opportunities to integrate into the world.