In early March 2020, they were two of the passengers on flight VN0054 with the 17th patient. They came from the UK to visit their son in Vietnam. Unfortunately, they tested positive for the SARS-CoV-2 virus before they could meet him. They were both transferred to National Hospital for Tropical Diseases in Hanoi for treatment.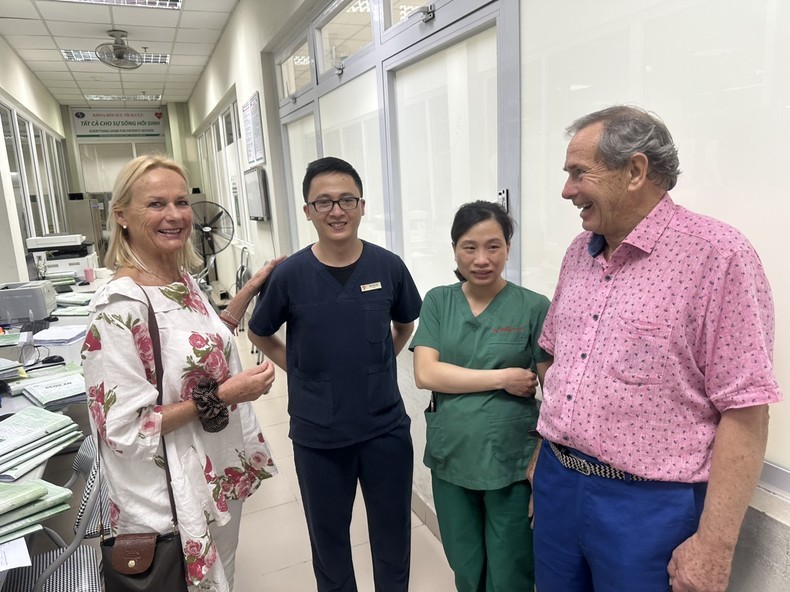 Dixon John Garth and Shan Coralie Barker thanked the medical staff of the Intensive Care Unit.
Baker recovered from the disease, but her husband suffered from respiratory failure and required mechanical ventilation. The 74-year-old patient with a 10-year history of blood cancer had to fight for his life and finally won the battle after more than a month in hospital.
Garth was discharged from hospital on April 13, 2020, and the couple flew directly to their hometown in the UK the following day.
At that time, the world was still bewildered and had yet to find a cure for the disease caused by the SARS-CoV-2 virus. The medical team and doctors of the Hanoi-based National Hospital for Tropical Diseases had to fight for their life.
After a two-hour talk, the couple gave the doctors and nurses a more-than-100-page book sharing about their own journey during the time when they were in hospital and saved by Vietnamese doctors and nurses.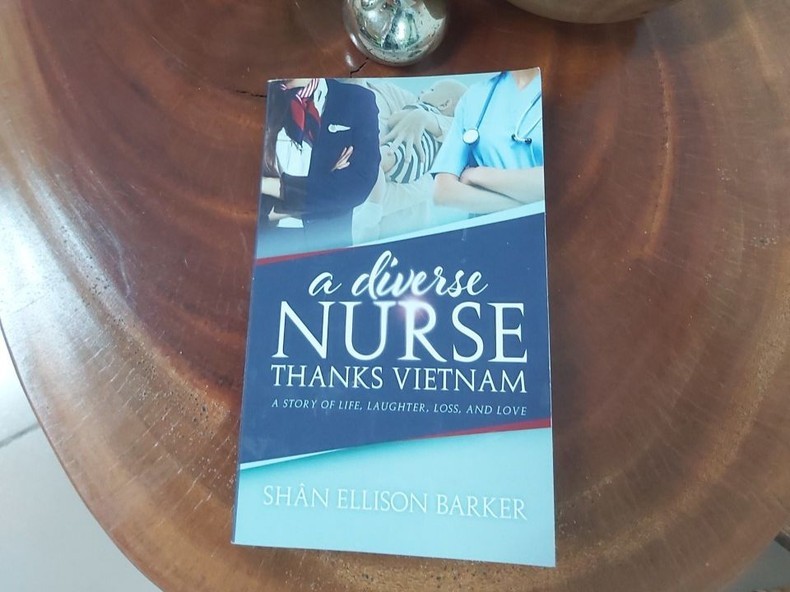 The book "A story of life, laughter, loss and love" was written by the British couple and donated to doctors and nurses.