This was the first year that the northern portal city's budget revenue surpassed 100 trillion VND, ranking among the top in the country.
Concretely, domestic revenue hit 38.368 trillion VND (over 1.63 billion USD), reaching 120.9% of the assigned estimate and increasing by 4.7% compared to 2021.
The export and import revenue reached more than 68.3 trillion VND (over 2.9 billion USD), exceeding 12 trillion VND compared to the assigned target.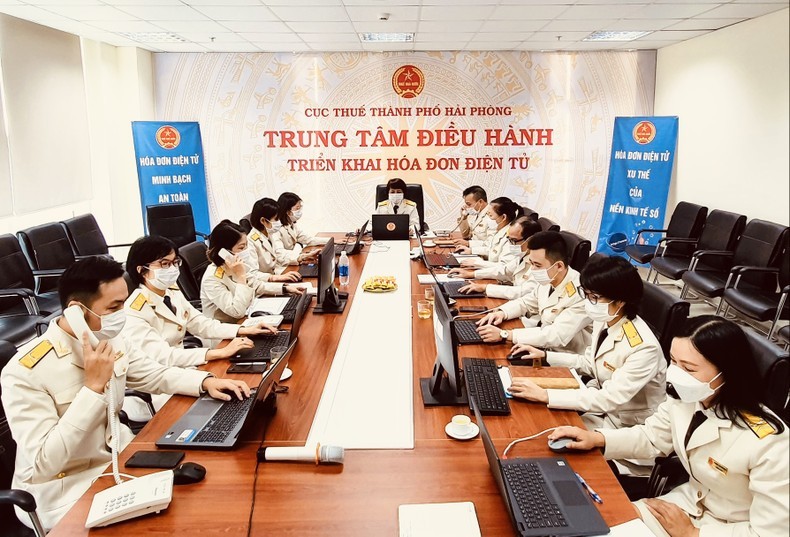 Hai Phong Tax Department drastically deploys e-invoices and facilitates taxpayers to fulfill their budget obligations. (Photo: NDO)
In 2023, Hai Phong will continue to encourage industries to focus on digital transformation; strongly apply information technology to tax management, budget revenue and expenditure management; and support individuals, enterprises and taxpayers, to increase budget revenues.
The city strives to achieve the goal of gaining over 116.442 trillion VND of state budget revenue, of which domestic revenue is 42.5 trillion VND.