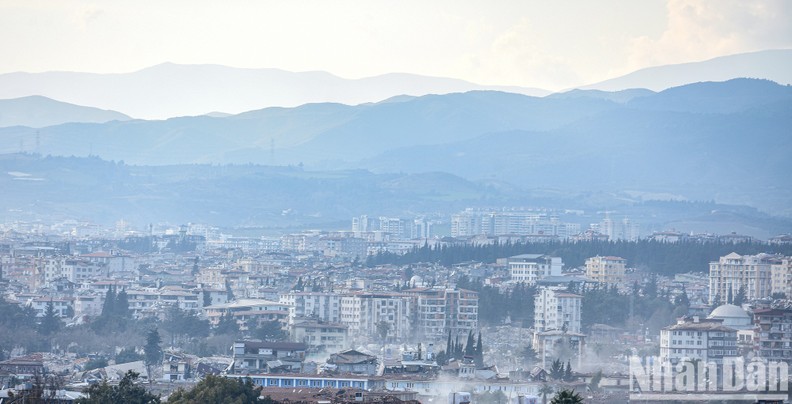 Following the deadly earthquake, Turkey's southernmost province of Hatay is still trying to recover from the ruins.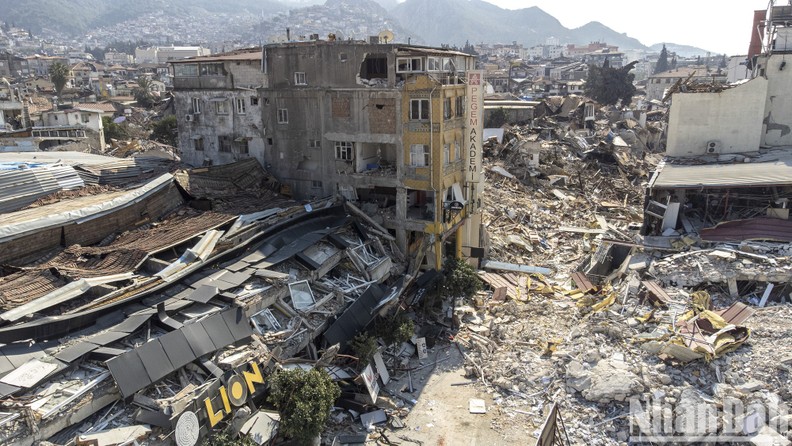 The 7.8-magnitude earthquake toppled large buildings in the city of Antakya.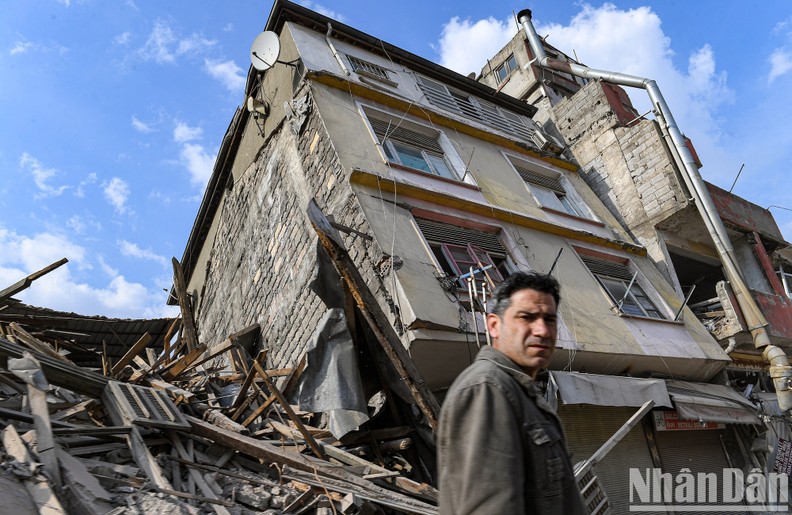 A man walks past his home, which was overturned by the earthquake on February 6.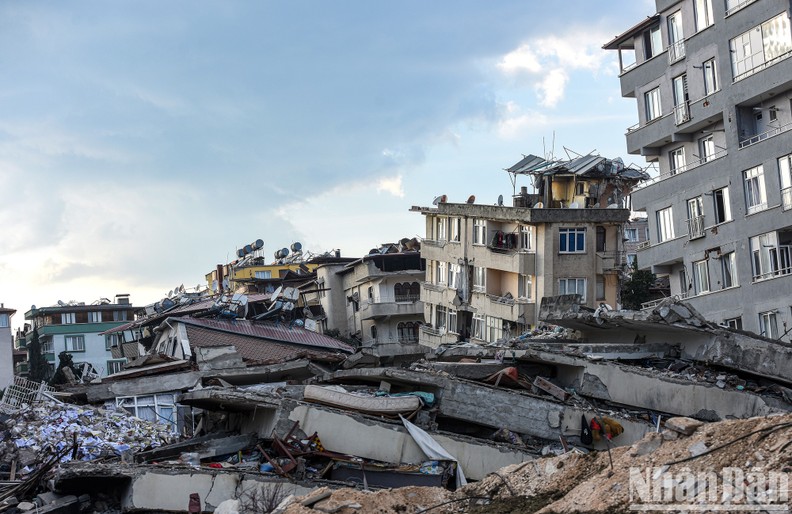 Not only did high buildings collapse, lower houses did not survive the earthquake either. It is estimated that more than 12,000 houses in Turkey crumbled in the earthquake due to poor construction quality and lax regulations.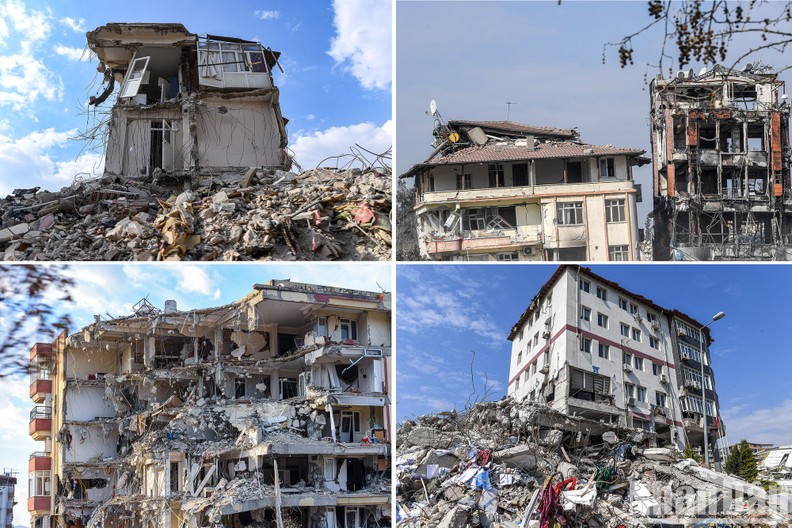 Houses were torn down by the earthquake.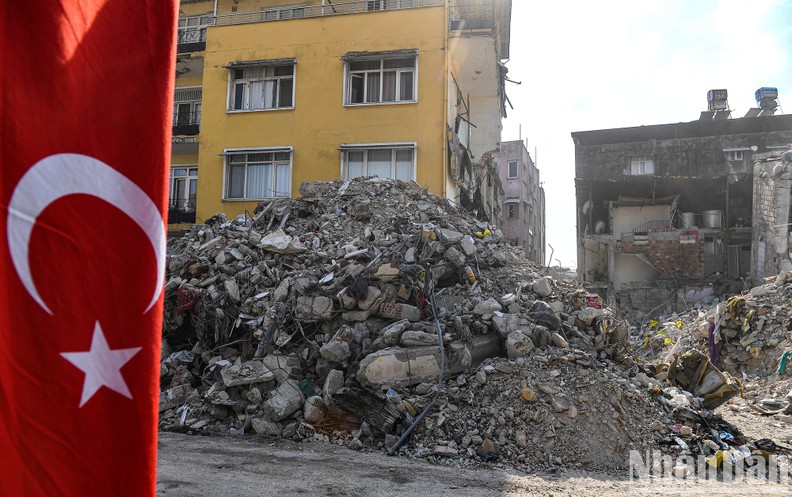 A corner of Antakya two weeks after the earthquake.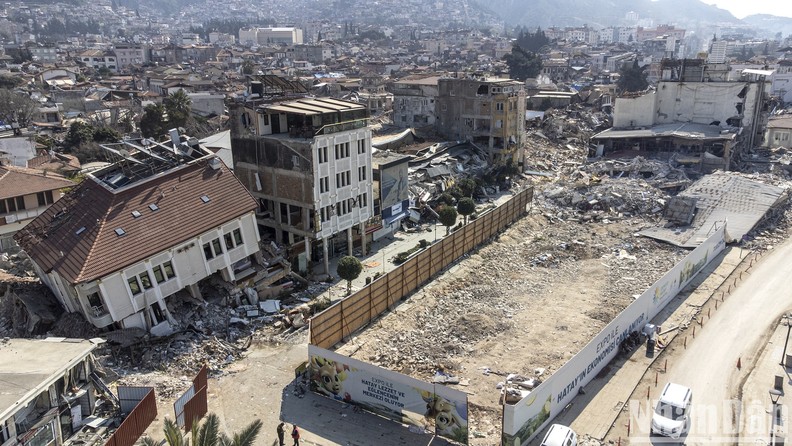 The devastation as seen from above.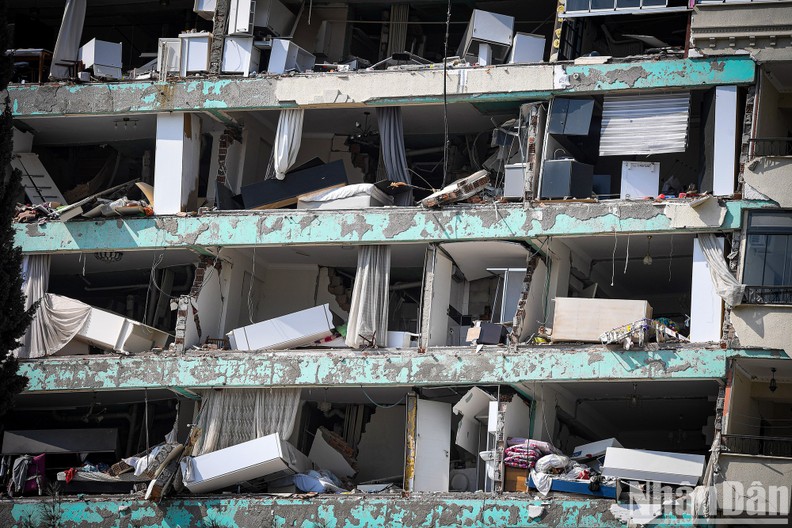 Beds, blankets and mattresses in the ruins are a reminder of a normal life in Hatay just two weeks ago.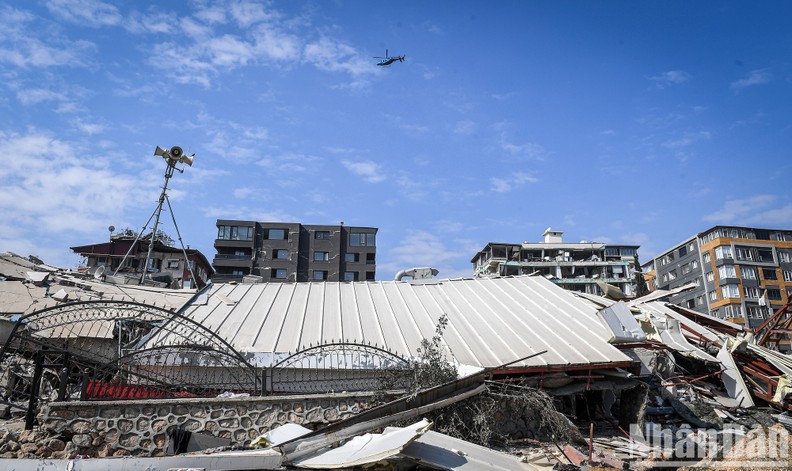 A destroyed building in Antakya.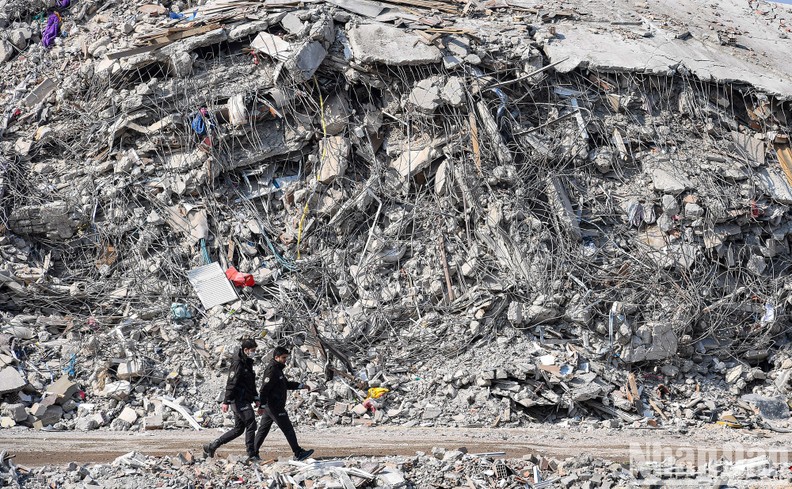 Two police officers walk past the ruins of fully destroyed buildings.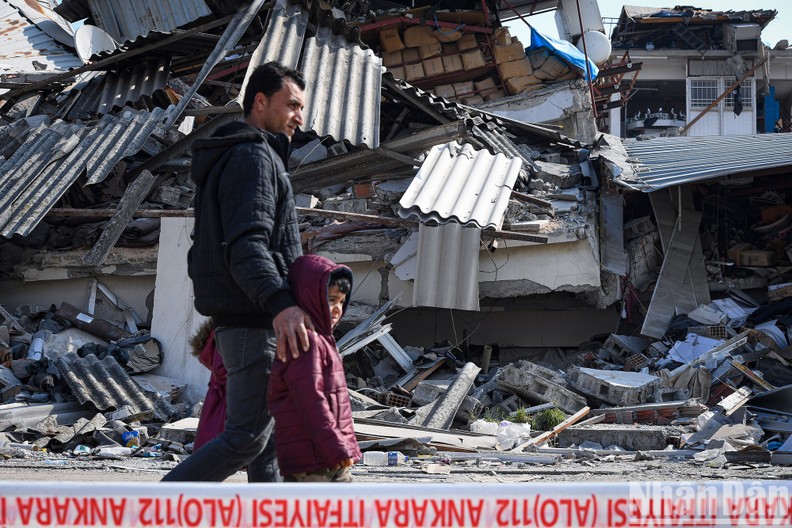 A father and his two children walk in the ruined city.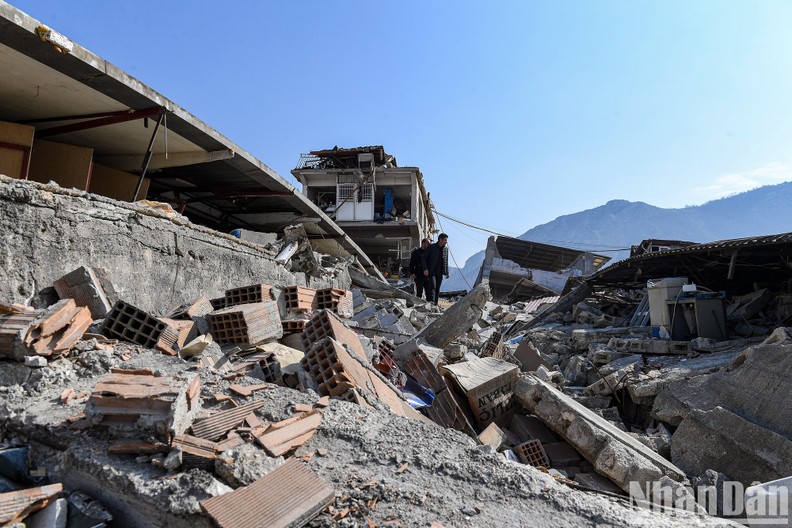 Some are searching their destroyed homes for items that are still usable.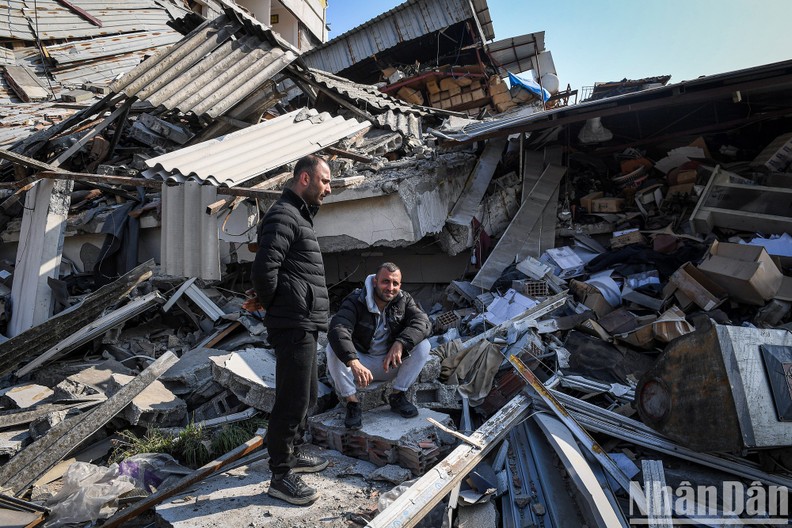 Two men have a conversation by the ruins.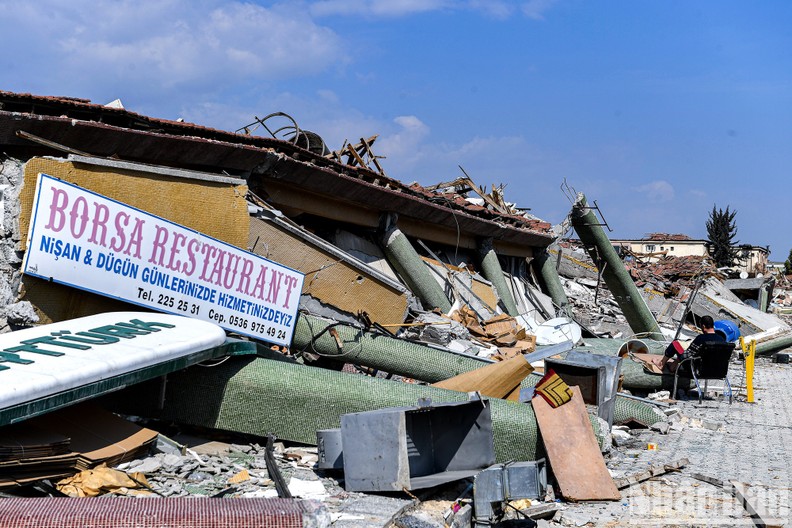 A man read books next to the ruins of a collapsed building.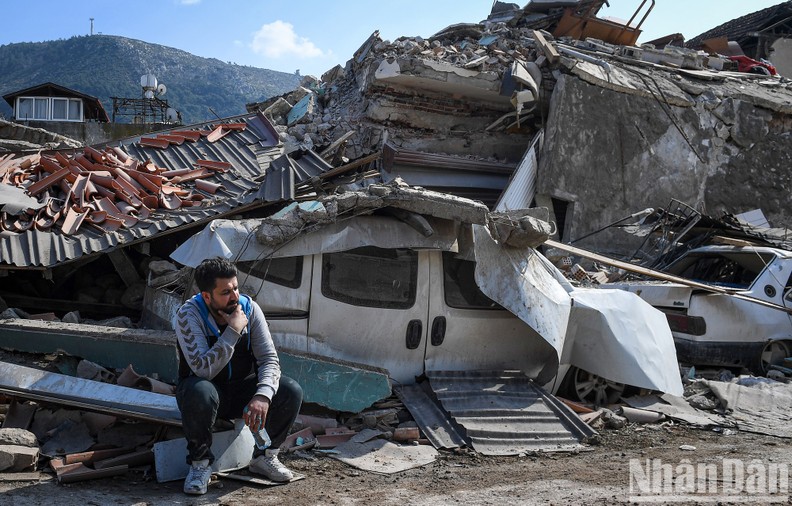 A man sits in a contemplative mood with the ruins of the disaster behind him.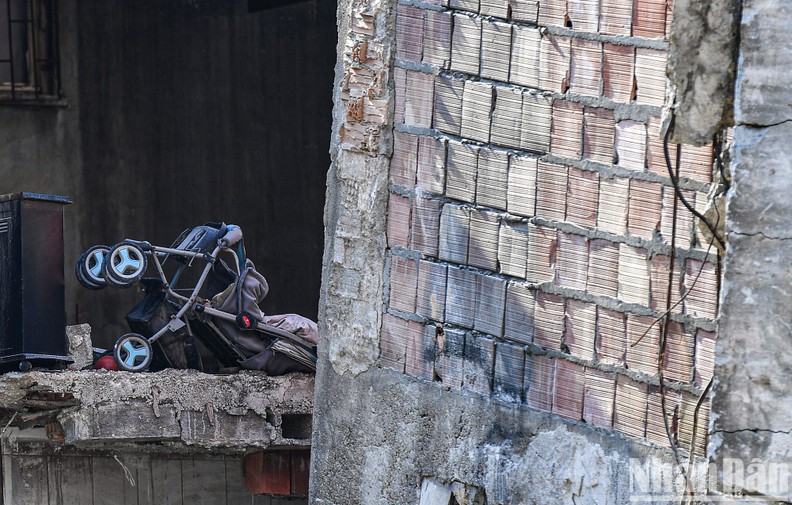 A stroller on the third floor of a damaged house in Kurtulus. Many children were among the victims of the earthquake on February 6.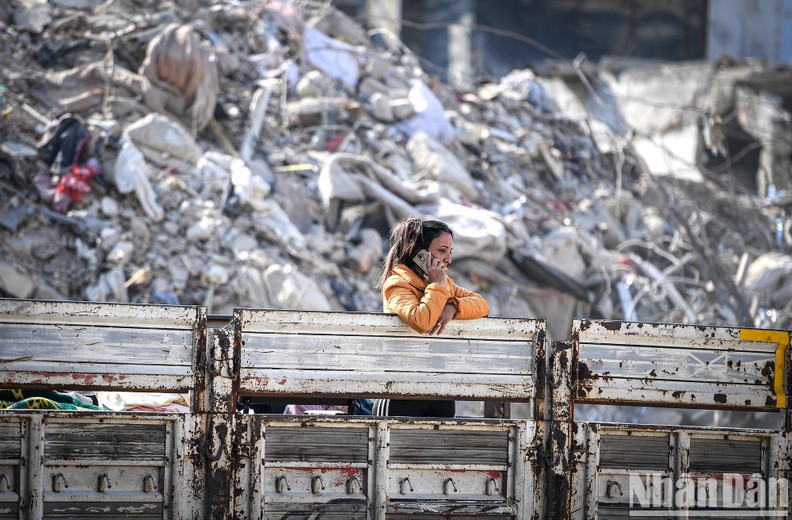 A survivor is making a phone call, with terror remaining on her face.
Two acquaintances hug after learning that the other is safe near a collapsed building in Hatay.