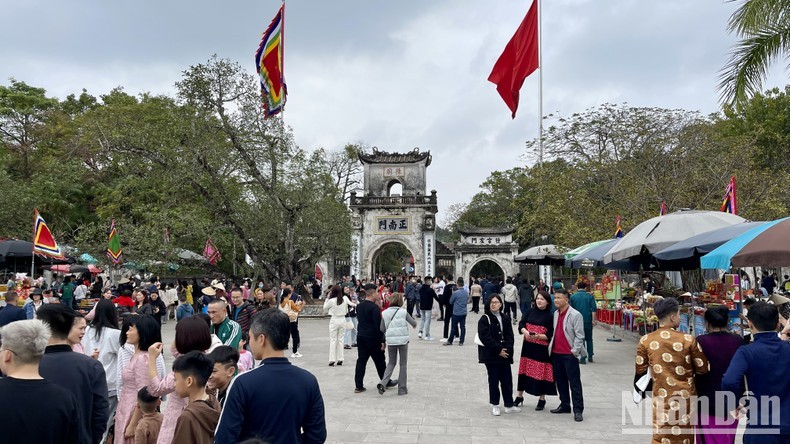 Tran Temple is dedicated to the worship of the Tran Kings and mandarins with meritorious services to the Tran Dynasty, built in 1695, including the three main architectural works of Thien Truong Temple, Co Trach Temple, and Trung Hoa Temple.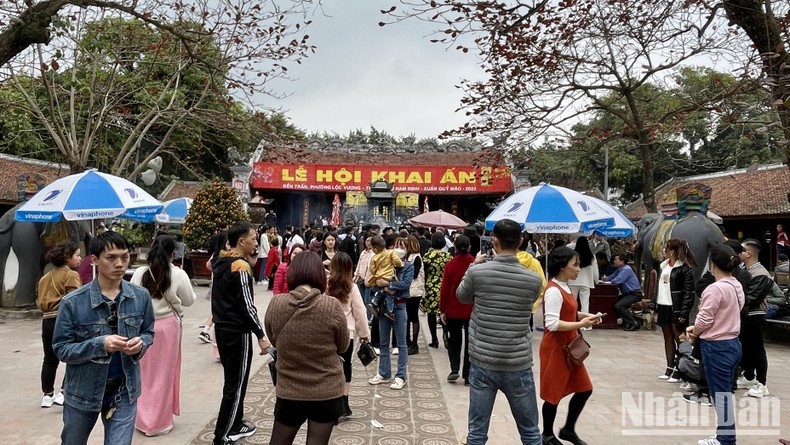 From the first day of the first lunar month, large numbers of tourists have flocked to Tran Temple to pray, which is an indispensable spiritual ritual on the occasion of Tet and spring.
In the context that the COVID-19 pandemic has been put under control, many tourists still maintain the habit of wearing masks to prevent the disease.
The yard of Co Trach Temple, dedicated to national hero Tran Quoc Tuan (General Tran Hung Dao), is filled with tourists who come to offer incense and perform spiritual rites.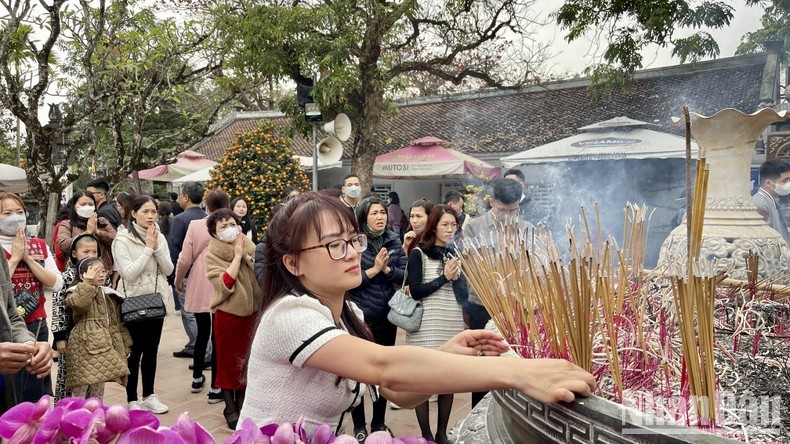 Everyone sincerely prays and wishes for a peaceful and happy new year.
Visiting the Temple is also an opportunity for visitors to take photos with their family and relatives.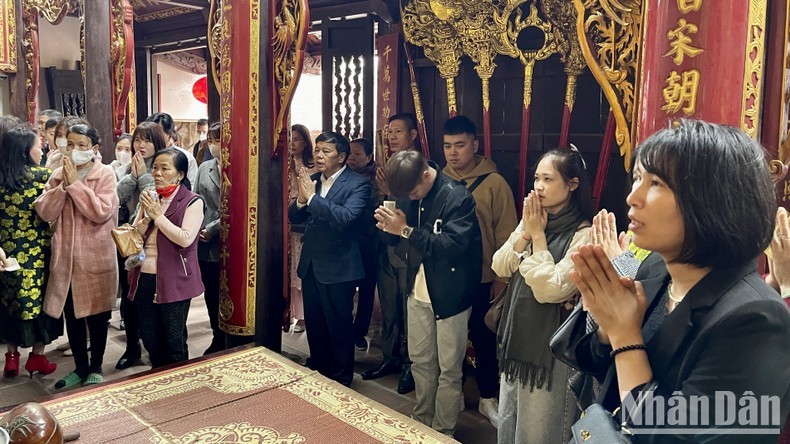 Visitors are praying in the sacred space of Thien Truong Temple.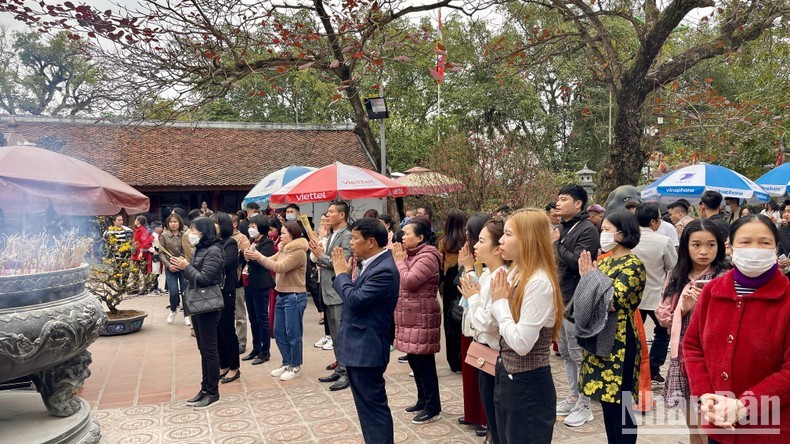 This year's Tran Temple traditional seal-opening ceremony will be held from February 1 to 6 (the 11th to the 16th day of the first lunar month). The festival will feature the procession of Ngoc Lo palanquin and a water procession so that people can better understand the history and culture of their ancestors.