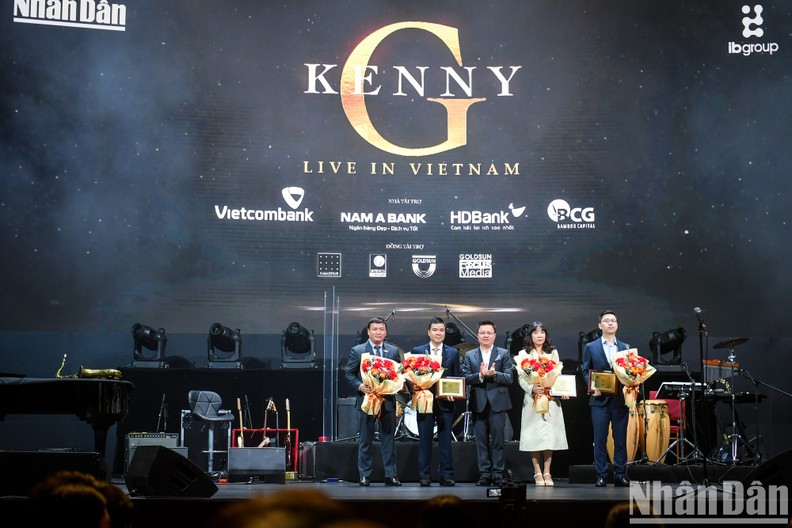 Nhan Dan's Editor-in-chief Le Quoc Minh presents flowers and certificates to the sponsors of the show.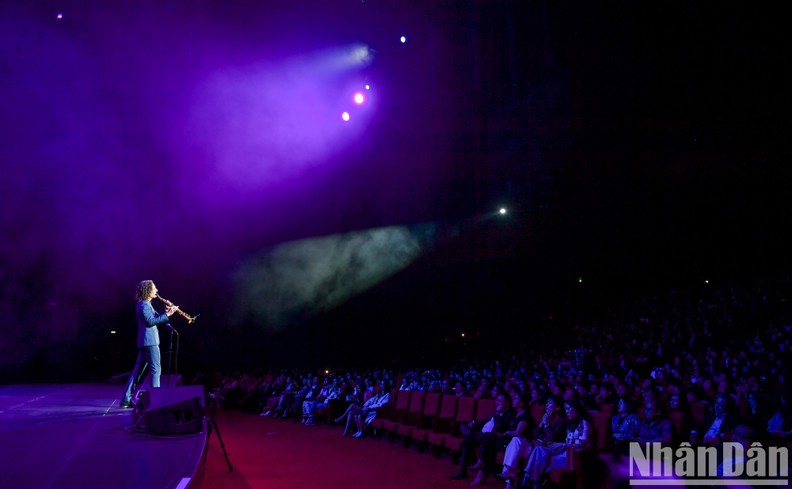 Kenny G returns to Vietnam for the first time in eight years for a performance night at the National Convention Centre in Hanoi on November 14.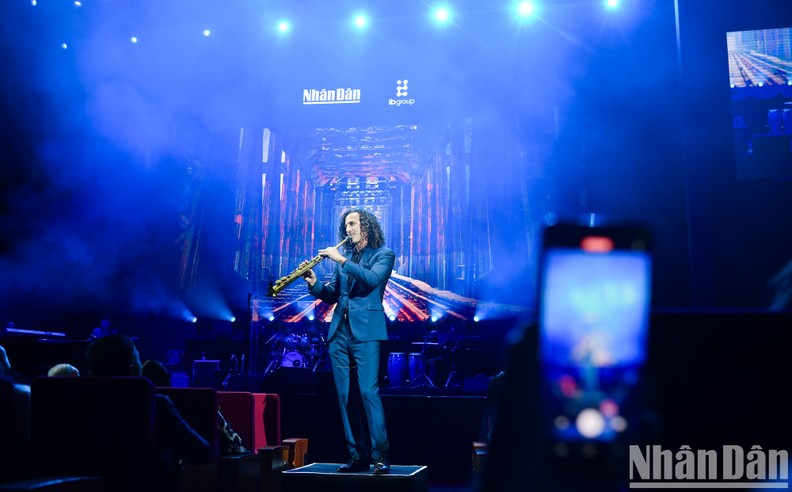 The celebrated saxophonist opens the show with the piece "Home".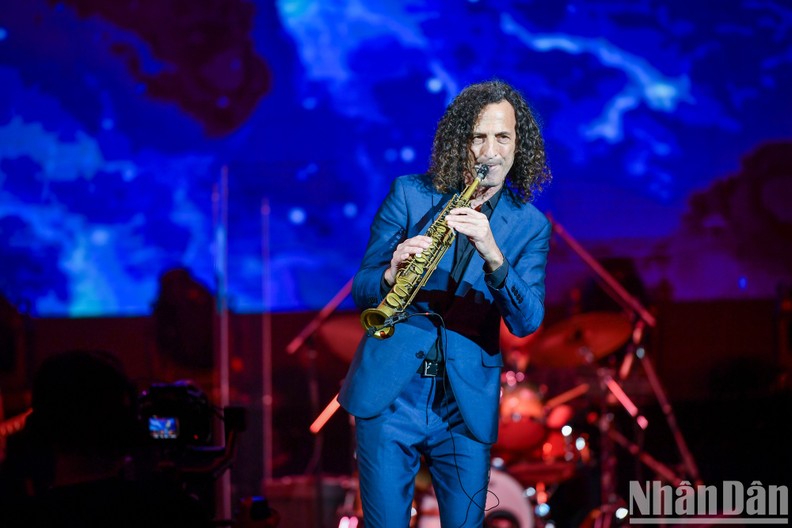 With timeless hits such as "Forever in Love", "The Moment", "My Heart Will Go On", "Going Home" and "Sentimental", Kenny G has become a special part of the music life of those born in the 1970s and 1980s in Vietnam and many countries in the world.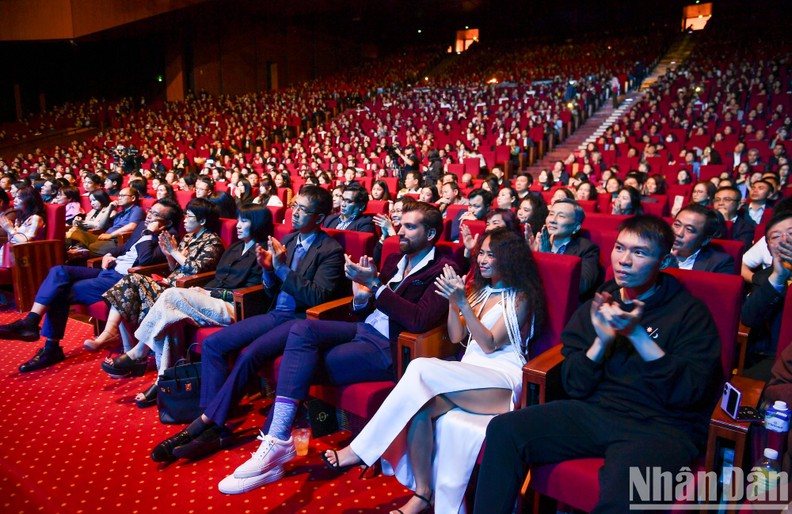 The show attracts a large audience in Hanoi, including foreigners in Vietnam.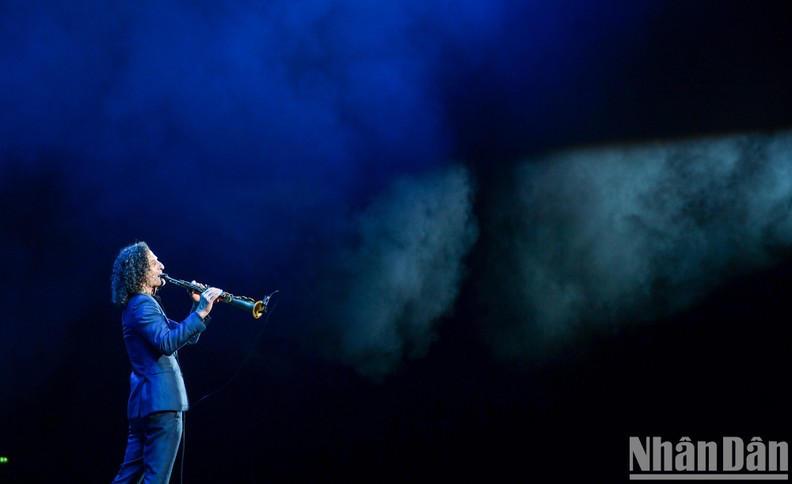 The audience gives Kenny G a long ovation at the end of "Silhouette".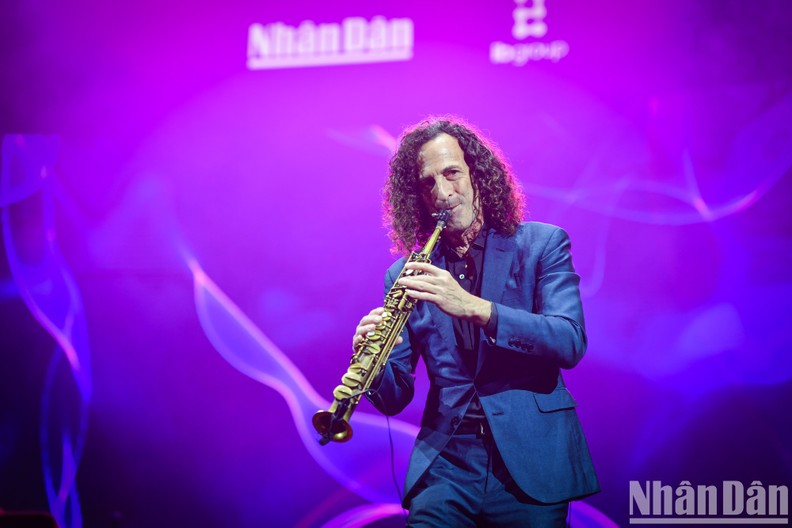 While exhibiting his extraordinary skills, Kenny G gives the audience a lot of surprises, such as saying hello and thank-you in Vietnamese.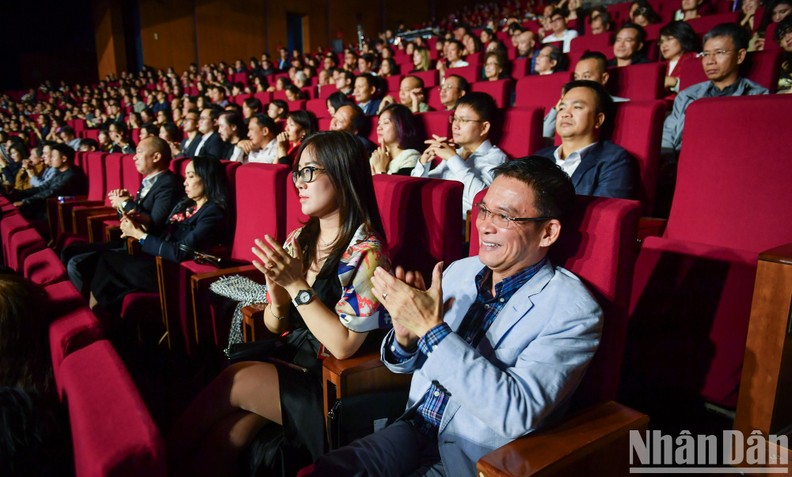 The Vietnamese audience is electrified by their idol's performance.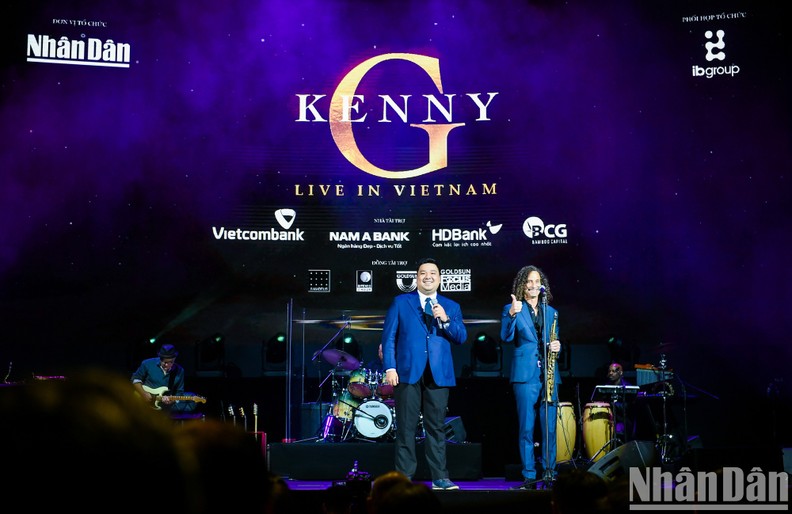 Kenny G humorously shares that he loves Vietnamese pho and has enjoyed the dish every day since arriving in Vietnam.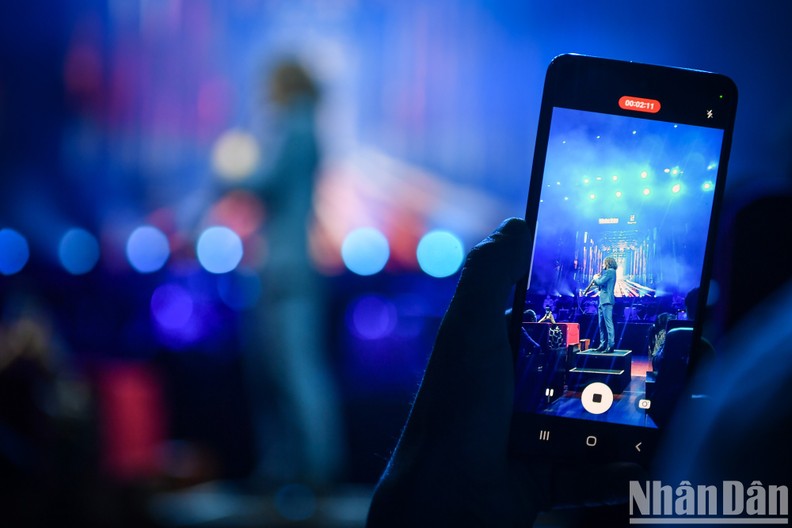 Vietnamese fans capture the moment their idol is performing.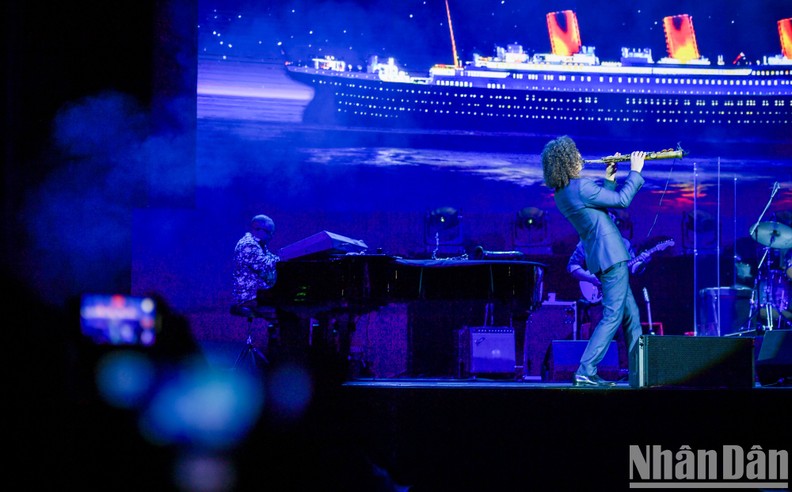 Kenny G is filled with emotions as he performs the pieces "The Moment" and "My Heart Will Go On" in the big cheers and ovation of the audience.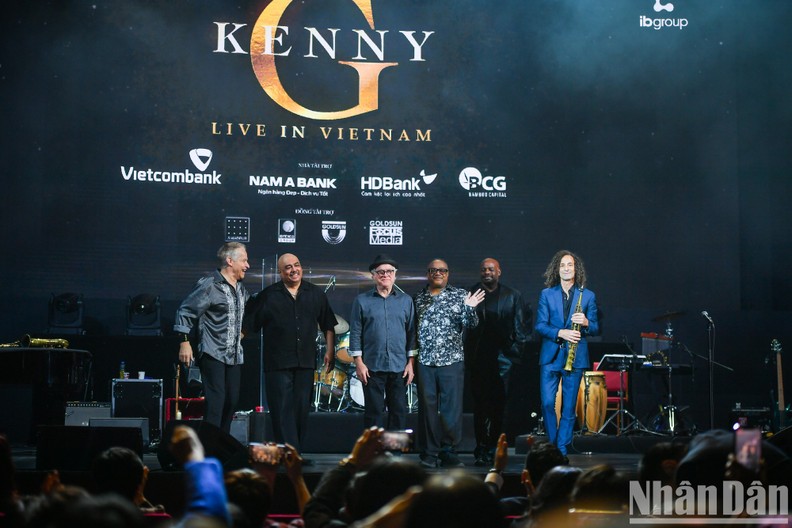 Kenny G introduces each member of his band at the conclusion of the show.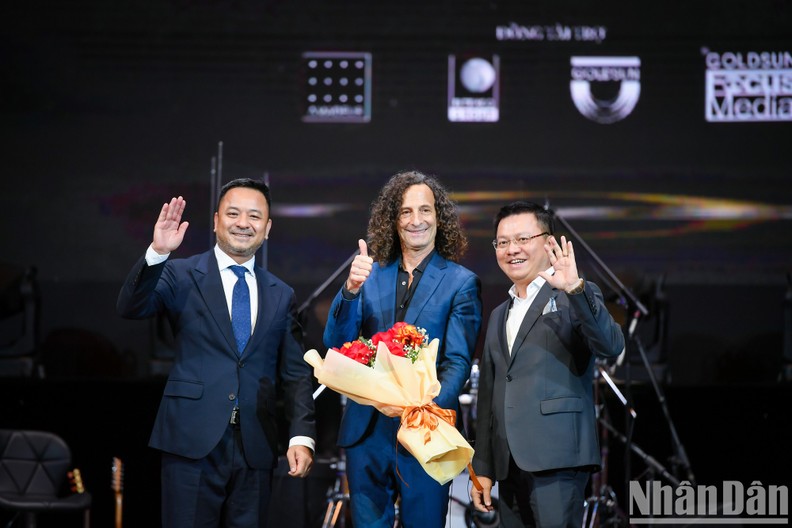 Kenny G, Nhan Dan's Editor-in-Chief Le Quoc Minh and IB Group Vietnam Chairman Nguyen Thuy Duong wave to the audience at the end of the show.