After the lion dance performance, children's play, magic, and free haircuts, the programme brought joy to disadvantaged children by giving 400 Mid-Autumn Festival gifts, lanterns, school bags, and learning tools.
On this occasion, the Ho Chi Minh City Red Cross Society, the Tay Ninh Red Cross Society, and the Tran Tinh Charity Group, also gave 100 gifts to poor and near-poor households in the commune, with a total value of 170 million VND.
Phuoc Chi commune is the place where the first Party cell of Trang Bang District (now Trang Bang Town) was established in October 1940.
In 1996, the people and people's armed forces of Phuoc Chi commune were awarded the title Hero of the People's Armed Forces by the President.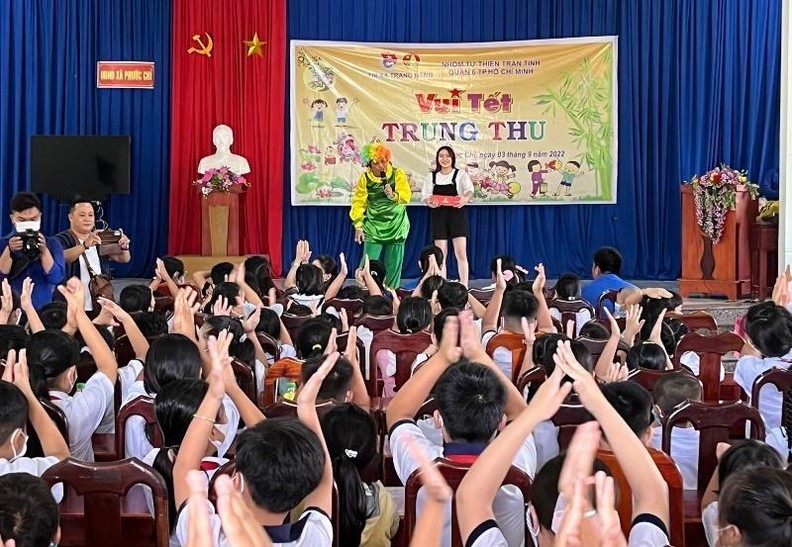 Children in Phuoc Chi commune enjoy the Mid-Autumn Festival. (Photo: NDO)
Phuoc Chi is one of two communes in the west wing of Trang Bang town, with an 8.9km-long border with Cambodia. Nearly 70 percent of people in Phuoc Chi commune live in agriculture with a high percentage of households facing difficulties, especially after the COVID-19 pandemic.