Prime Minister Pham Minh Chinh and an accompaying delegation visited Colonel and Hero of the People's Armed Forces Dang Phi Thuong (born in 1947), who enlisted in the army in 1965 and is former Deputy Commander of Company 3, Battalion 12, Regiment 10 of Military Region 5, a former Member of the Standing Committee of the Provincial Party Committee, and former Commander of the Military High Command of Phu Yen Province.
The Government leader also visited Vietnamese Heroic Mother Do Thi Phuong (born in 1930) whose husband and daughter are martyrs. She herself joined the revolution in 1962.
The Prime Minister affirmed that the Party, State and people always remember the contributions and sacrifices of families as well as the great merits of previous generations that devoted and sacrificed themselves in the resistance wars for the independence and freedom of the Fatherland.
He expressed his wish that the revolutionary veterans will maintain their health, continue to be a good example, encourage their children and grandchildren to preserve and promote the revolutionary tradition, and actively contribute to the cause of construction and development of the country.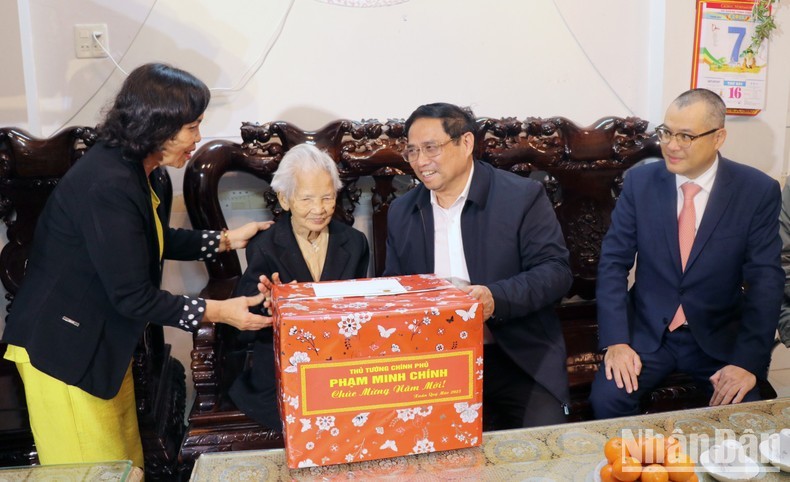 PM Pham Minh Chinh visits and presents a Tet gift to Vietnamese Heroic Mother Do Thi Phuong.