Nguyen Thi Hong Thai, acting director of the Phu Yen Provincial Department of Culture, Sports and Tourism, said that following the COVID-19 pandemic, Phu Yen tourism industry has been active in promotion and cooperation activities to link tourism development with localities across the country, thereby creating a positive development step and maintaining the growth rate.
In the first 11 months of 2022, the total number of tourists to Phu Yen reached more than 2 million, an increase of 5.8 times over the same period last year. It can be affirmed that Phu Yen tourism is recovering strongly, returning to the normal state, and continuing to develop.
At the conference, the delegates exchanged and proposed several solutions to strengthen and promote cooperation in tourism promotion activities of the localities in the Mekong Delta and Phu Yen.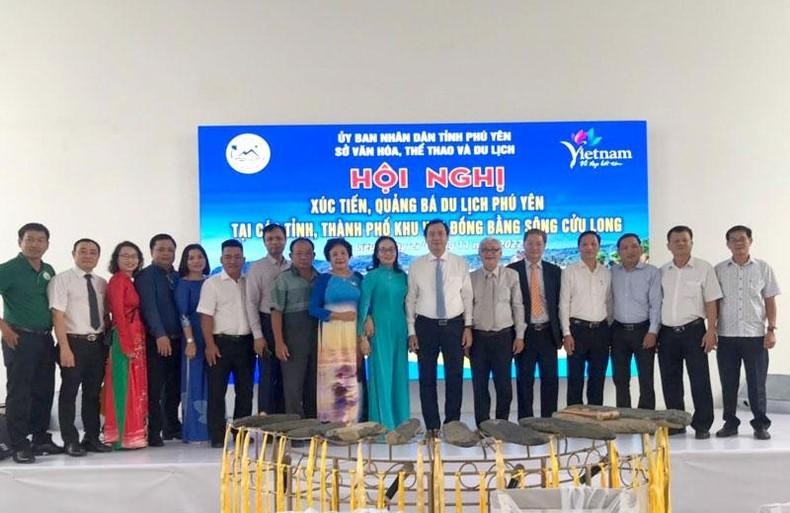 Delegates attending the conference.
Director General of the General Department of Tourism Nguyen Trung Khanh said that the conference provided a good opportunity to introduce the province's tourism strengths and discuss solutions for promotion, developing products, positioning the Phu Yen tourism brand, creating business cooperation opportunities, and connecting inter-regional tourism with 13 provinces and cities in the Mekong Delta and other key tourist areas across the country.

Regarding product development, Director General Nguyen Trung Khanh suggested that priority should be given to the development of a number of outstanding tourism products with competitive advantages to bring attractive experiences to tourists such as: high-class, highly personalised resorts; cultural tourism - history associated with national cultural heritages; eco-tourism associated with Krong Trai Nature Reserve; and exploring travel combined with food and shopping.