The locality held a traditional fishing ceremony for fishermen on January 24 (the third day of the Lunar New Year), where fishing vessels began their first voyage to sea.
At the ceremony, local fishermen offered incense to the God of Sea and prayed for a year of bumper harvest. The ceremony also featured traditional cultural performances of central coastal fishermen, such as ba trao singing, sac bua singing, bai choi singing, lion dance and others.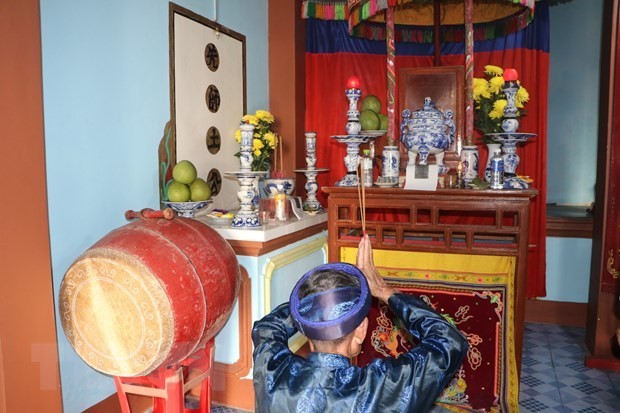 An elder offers incense to the God of Sea at Lang Van, a local temple (Photo: VNA)
After the drum to kick-start the first voyage to the sea, more than 50 fully equipped fishing ships raised the national flag to head to sea, with wishes for a safe journey and bumper catch.
Pho Thanh ward currently has more than 1,200 fishing ships and more than 7,000 fishermen, contributing to promoting local socio-economic development and protecting the national sovereignty of sea and islands.