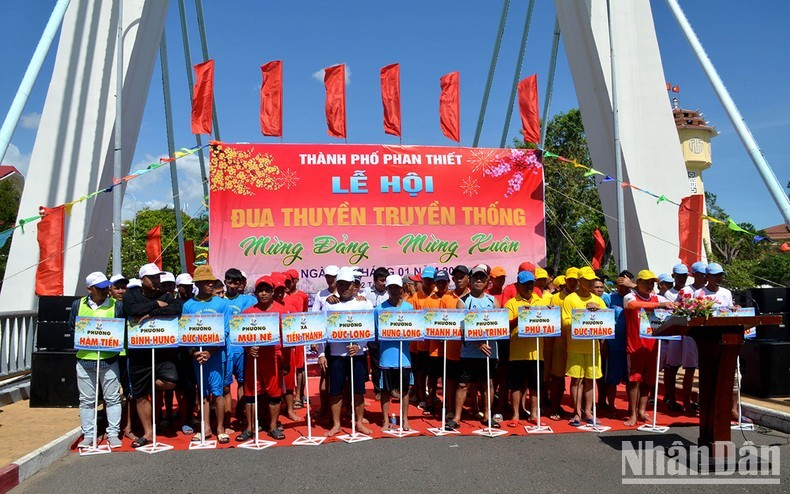 The festival attracted the participation of more than 300 athletes from nine coastal wards and communes.
Traditional boat racing is one of the oldest sports activities associated with the cultural and spiritual life of the people in the coastal city of Phan Thiet every spring.
Boat racing festival featured the participation of nine teams.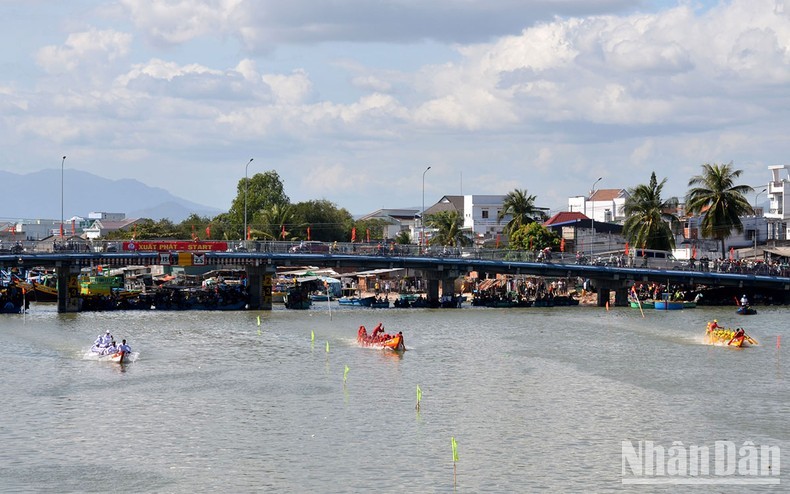 Boat racing teams of all categories set off from Duc Thanh Bridge (upstream of Ca Ty River towards Tran Hung Dao Bridge).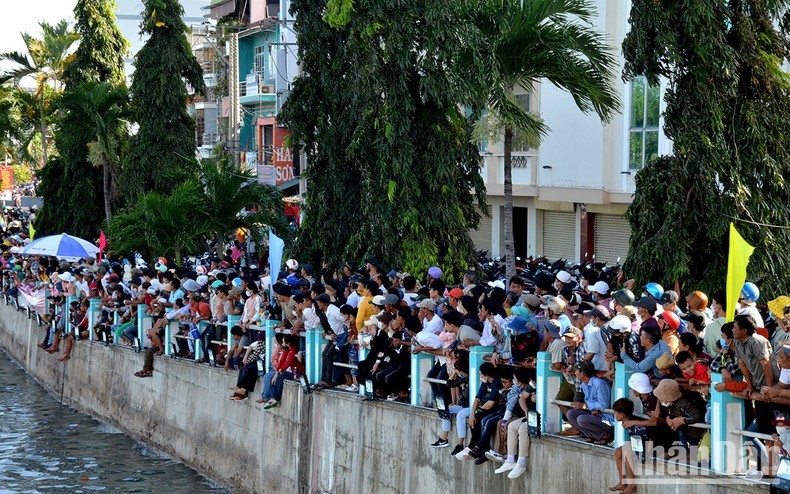 Boat racing festival always attracts large numbers of visitors along the banks of Ca Ty River.
This year is also the year Binh Thuan hosts the National Tourism Year 2023 with the theme "Binh Thuan – Green convergence", so the Boat Racing Festival on the Ca Ty River is considered one of the activities to respond to the National Tourism Year 2023.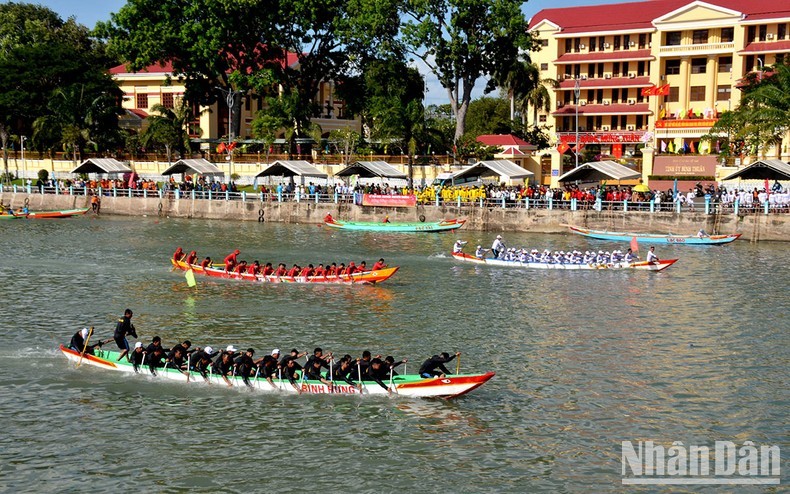 Teams competed in two distances: 500 meters and 1,700 meters.