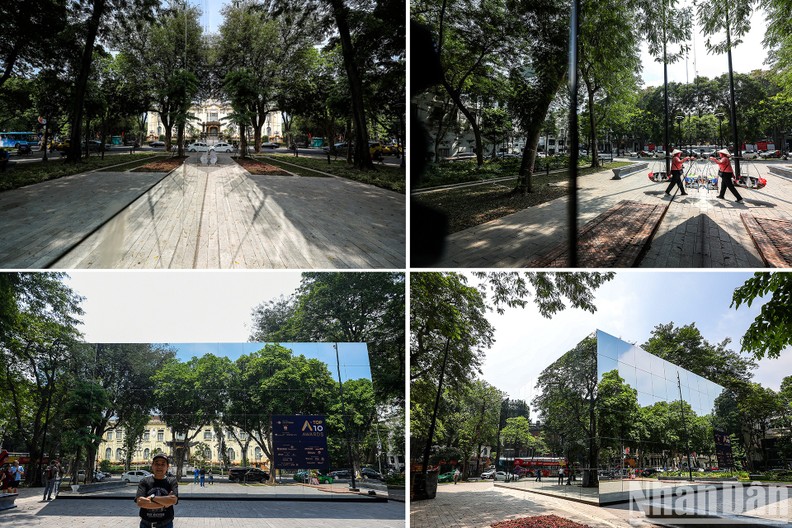 This is an exhibition entitled "Top 10 Awards Pavilion". The project is erected with 4 large glass faces arranged in a closed box, with 4 sides around the fountain of the Dien Hong flower garden.
Despite the hot weather, Pham Thi Huong Giang, a 3rd-year student at the University of Natural Resources and Environment (Hanoi), travelled from Bac Tu Liem District to Dien Hong flower garden, to admire the giant glass mirror block with her own eyes.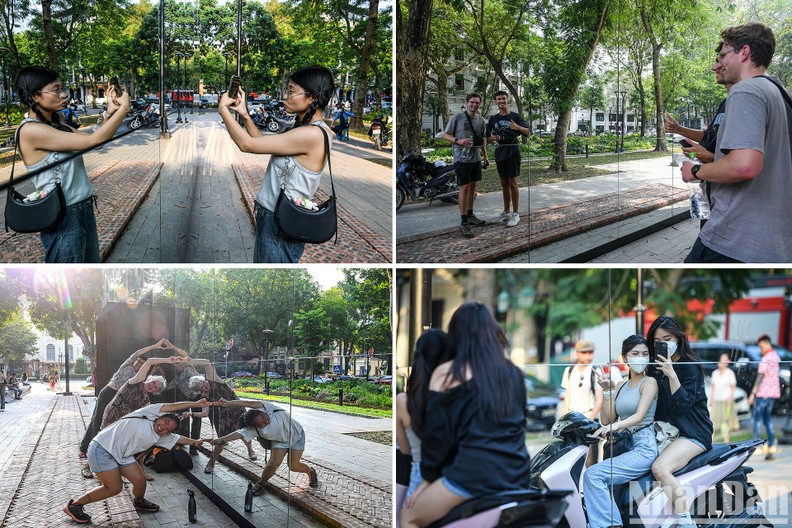 Not only locals but also foreign tourists are interested and stop to take interesting reflection moments in the mirror.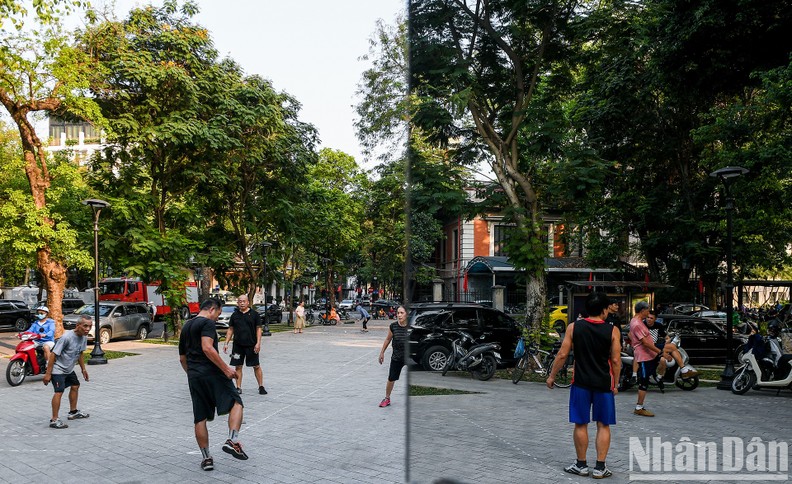 The daily sports activities of people at Dien Hong flower garden are reflected with interesting views through the glass.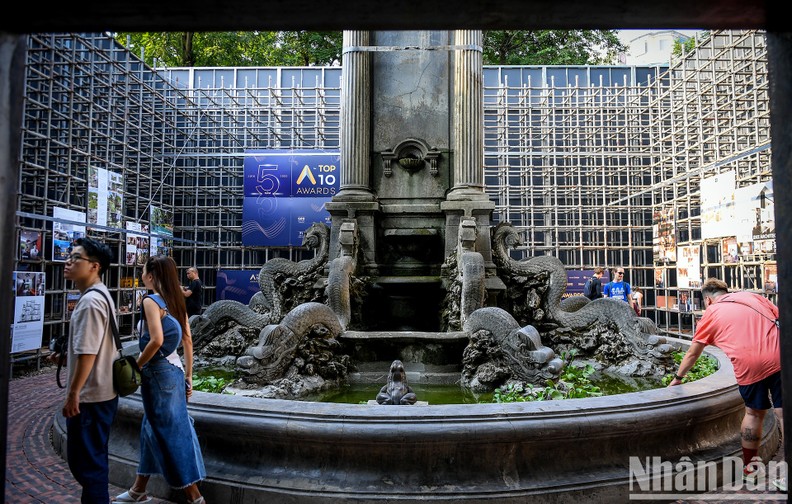 The Top 10 Awards 2022 selected the 10 best housing projects and 10 best interior designs, from 231 projects across the country for display. These works all meet the criteria of beauty and function suitable for the Vietnamese environment.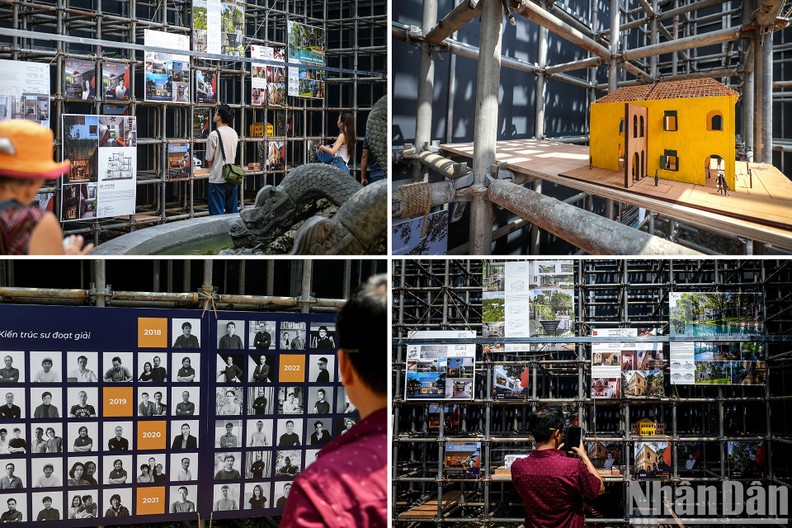 With the theme "Human-centric architecture", the Organising Committee has selected works with solutions to improve the quality of life, with high indigenous character.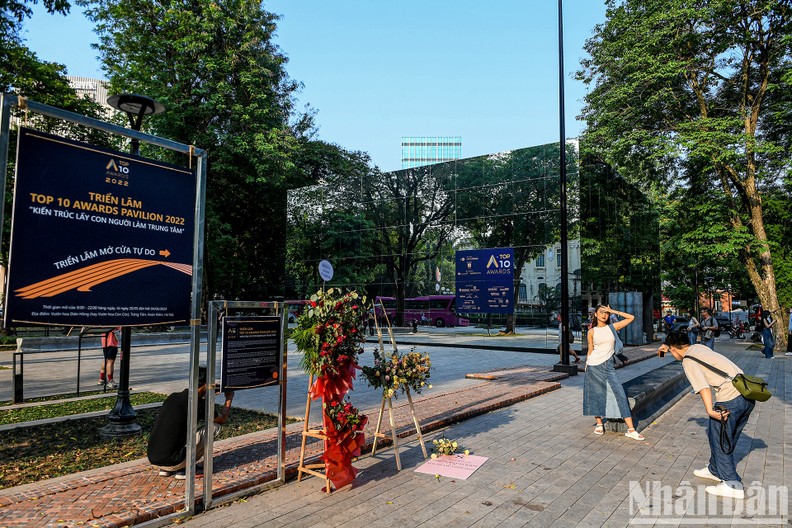 The exhibition is scheduled to open to the public until June 4, promising to be an attraction for tourists to visit in the near future.