The special art programme gathered the participation of many famous artists and actors along with the Lao Cai ethnic art troupe, and Lao Cai Cultural and Cinema Centre, who performed songs praising the Party and beloved Uncle Ho, the homeland, the country, and the land of Lao Cai.
Lao Cai City Party Secretary Do Truong Son said that the art programme contributed to propagating achievements in the cause of revolutionary struggle and national construction, the cause of national construction, protection and development.
Meanwhile, the event also contributed to introducing the miraculous change of the border city of Lao Cai in the 30 years since its re-establishment, becoming a modern, dynamic, friendly and hospitable city.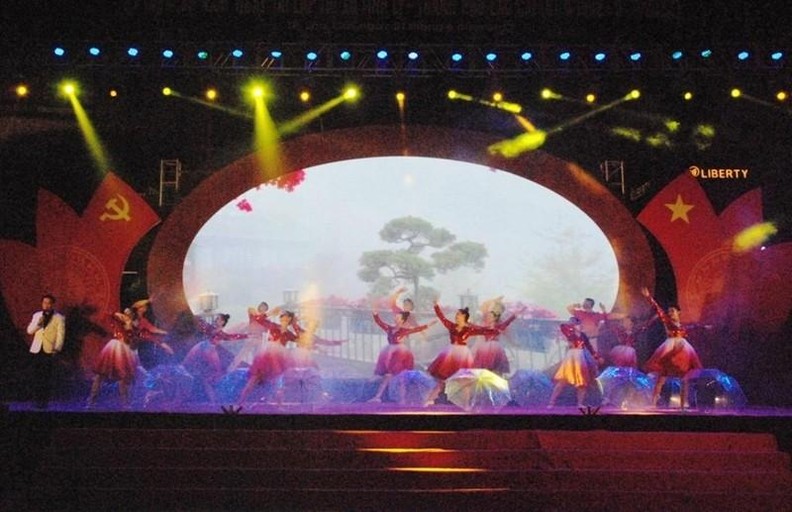 A performance at the ceremony.
On occasion, the Party Committee and People's Committee of Lao Cai City announced the recognition of the President Ho Chi Minh memorial site in Lao Cai City as a national site.
In addition, the organising board presented to the winners of a campaign to write and compose songs about Lao Cai City for their excellent works.