During this time, the rice terraced fields winding on the hillside in Muong Hoa commune, Lao Chai village, and Ta Van commune begin to ripen, therefore, visitors flock to Sa Pa to enjoy the beauty of the terraced fields, the cool weather, the blue sky and pure atmosphere.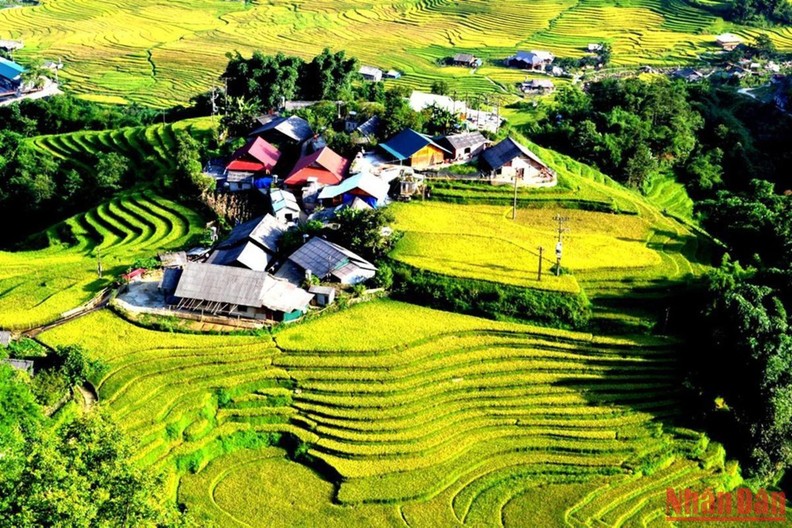 The H'Mong village is located on a high hill surrounded by the warm yellow colour of rice.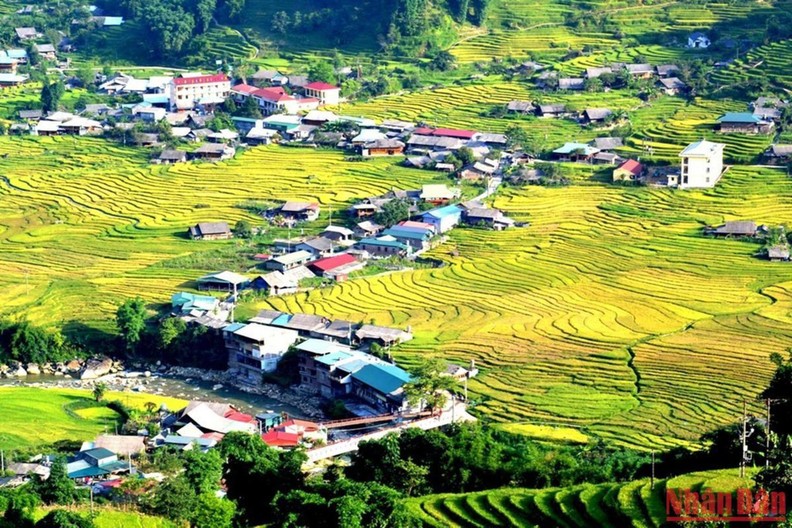 The Giay people in Ta Van commune gather in the lowlands at the foot of the majestic Hoang Lien Mountain.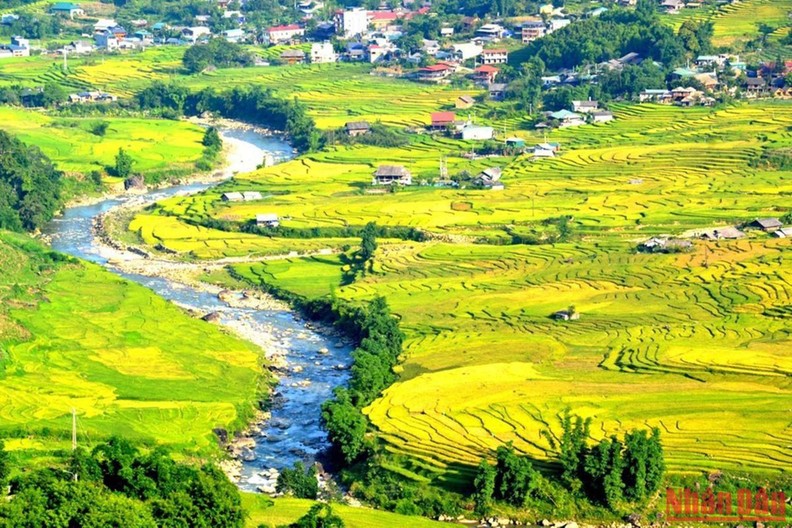 The stream flowing along the Muong Hoa valley makes the yellow rice terraced fields more beautiful.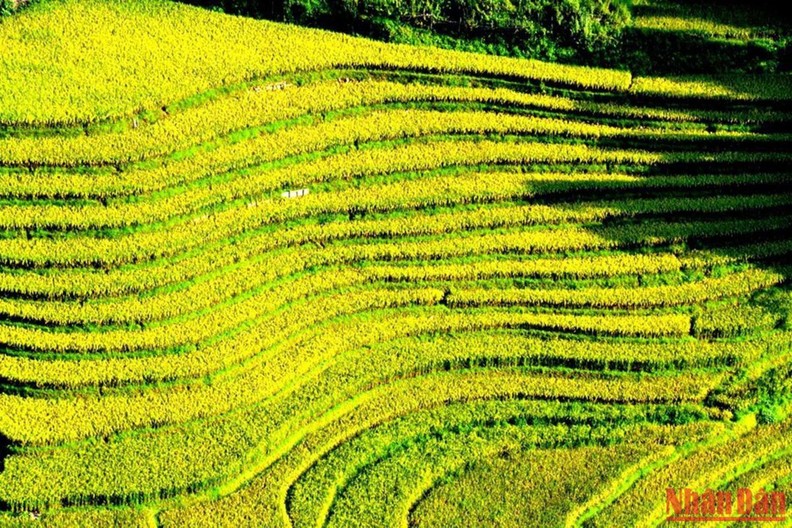 The colour of the satiety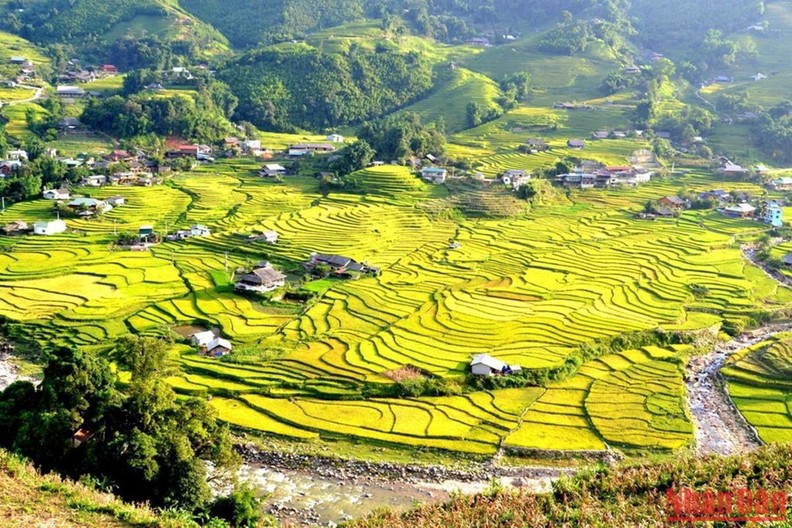 The terraced fields are as majestic as the fingerprints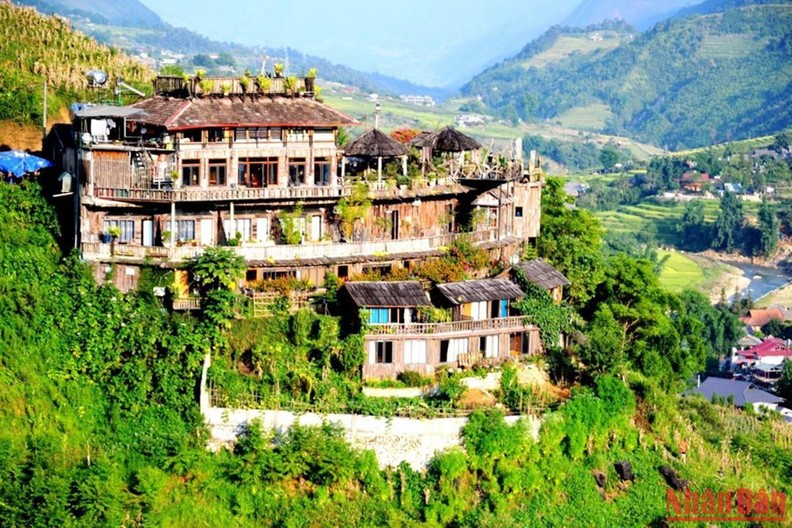 A favourite check-in destination for visitors to Sa Pa.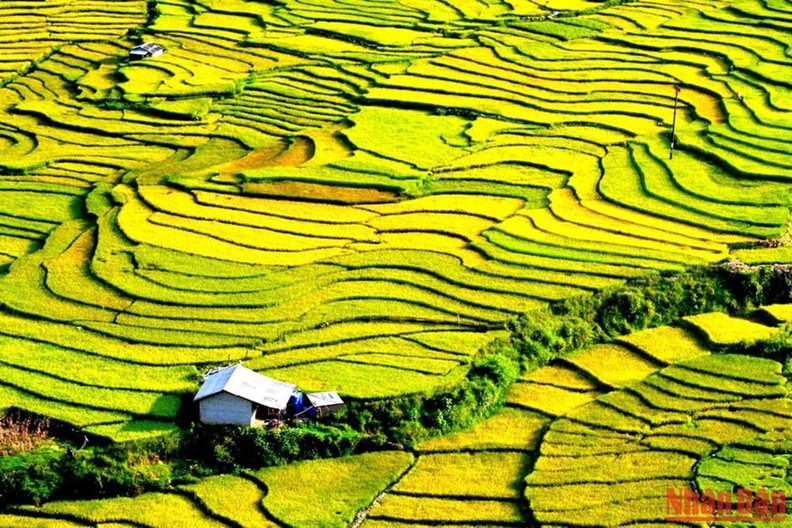 Peaceful houses on the yellow rice carpet.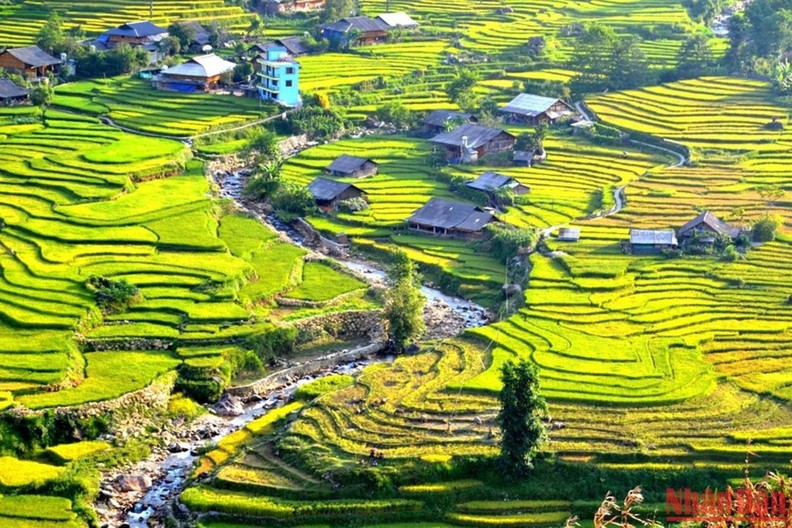 Peaceful village in the autumn sun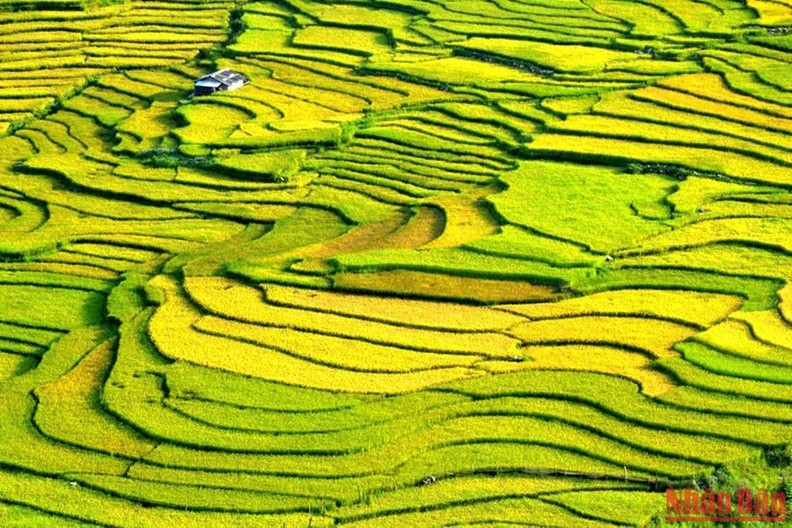 The scenery is as beautiful as a colourful landscape painting.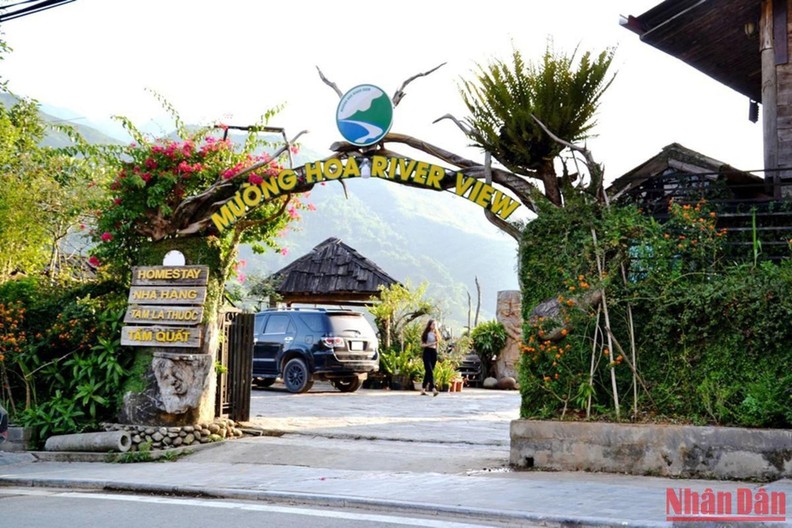 Many tourists come to Muong Hoa valley to experience the beauty of Sa Pa during this season.