With 150 booths displaying products from 14 provinces and cities across the country, 12 districts, towns in Hanoi City along with nearly 100 units, including airlines, travel businesses, businesses in the field of cuisine, and craft villages.
Of which, Thanh Hoa Province organised the Thanh Hoa Culture and Tourism Week with 17 booths introducing tourism, OCOP products and local cuisine at the festival.
Visitors were introduced to special tours aimed at exploring heritage sites throughout Hanoi, including Co Loa Citadel, Thang Long Imperial Citadel, and Vinh Nghiem Pagoda.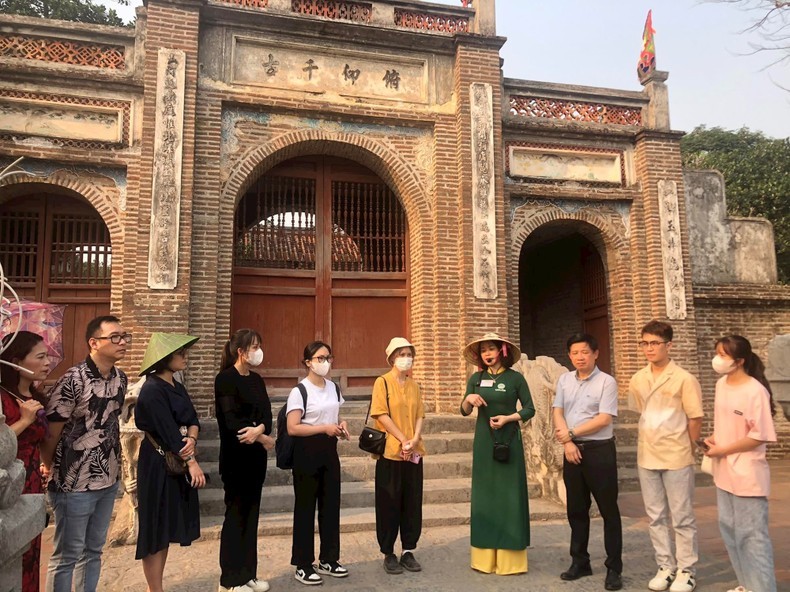 Famtrip on the ancient Vietnamese capital with stories of Co Loa Ccitadel.
Travel firms will launch a range of stimulus programmes, along with organising mini-game shows to attract visitors.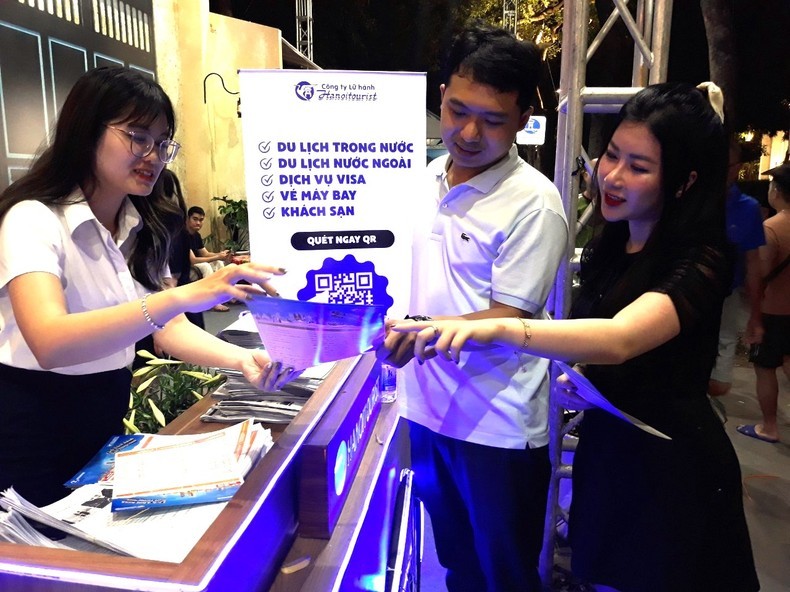 Tours attract a lot of people's attention.
According to the leader of the Hanoi Promotion Agency (HPA), the festival provides an opportunity to promote exchange activities, honour and connect heritages, and develop tourism products, through which it attracts domestic and international tourists to the capital city of Hanoi and its affiliated localities.
In the opening speech, Vice Chairman of Hanoi People's Committee Nguyen Manh Quyen said that in 2023, Hanoi strives to welcome and serve more than 22 million visitors, an increase of 17.6% compared to 2022. Total revenue from tourists is set to reach VND 77 trillion, up 28.2% compared to 2022, he added.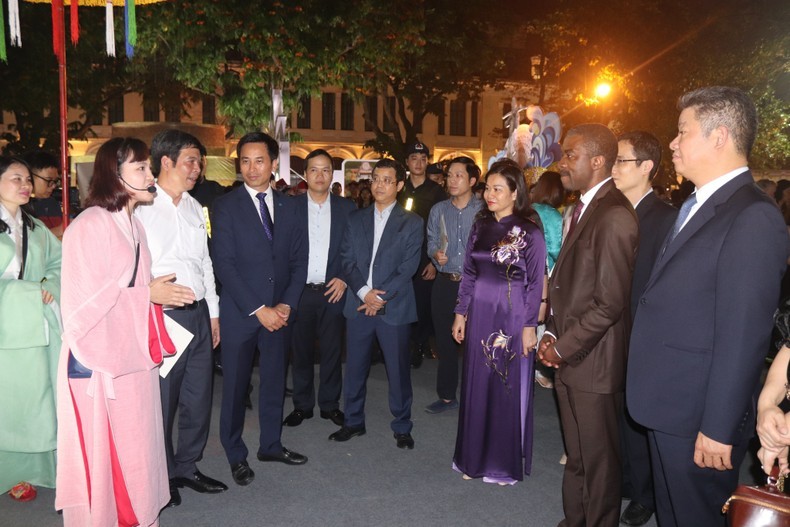 Leaders of Hanoi City and delegates visit the booth at the festival.
With many activities to experience cultural tours and large-scale performances until the end of March 26, the Hanoi Tourism Festival 2023 is expected to bring enjoyable, meaningful experience to local and international visitors.