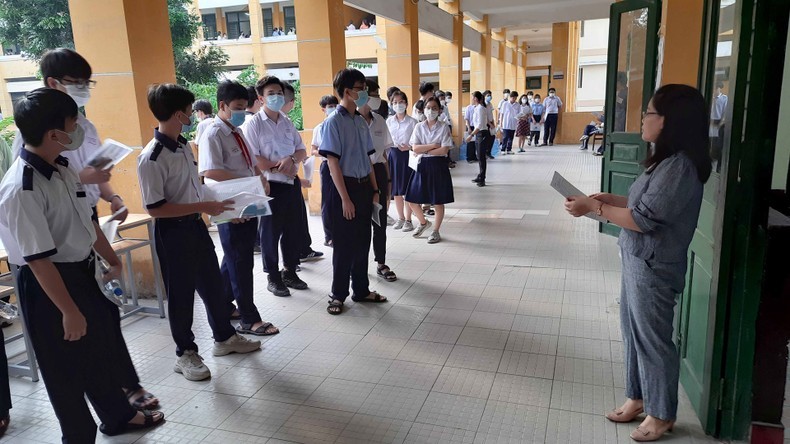 Hundreds of candidates are present very early at Trung Vuong High School in District 1, Ho Chi Minh City, to wait for their turn to conduct exam procedures.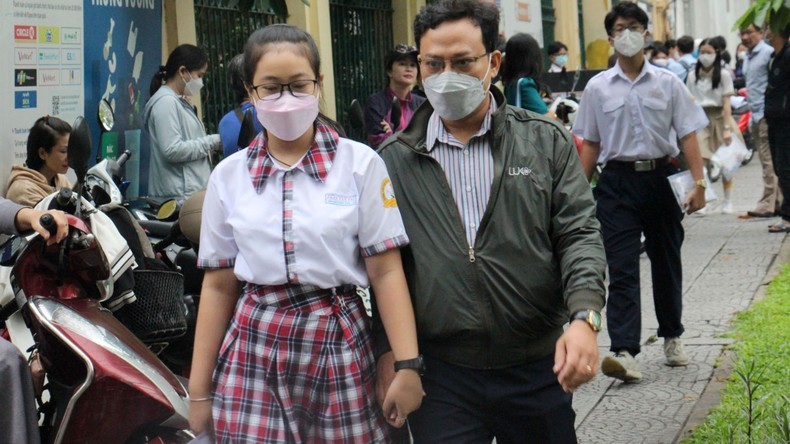 Students arrive at the test sites to check their registration information and listen to the exam rules.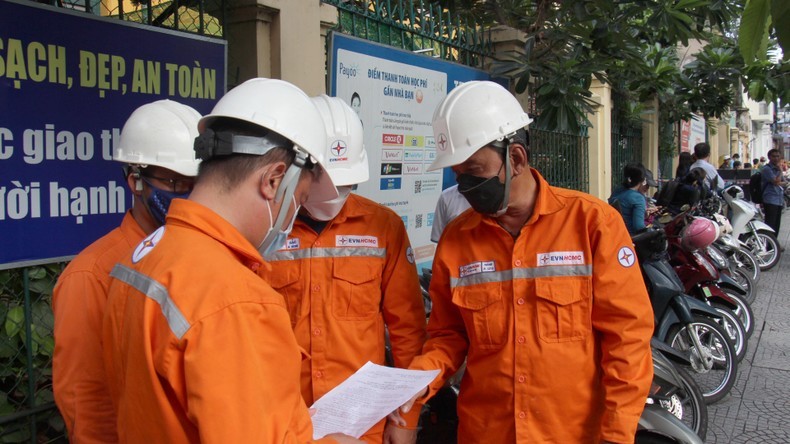 More than 12,300 teachers and 2,370 workers are mobilised to work at test sites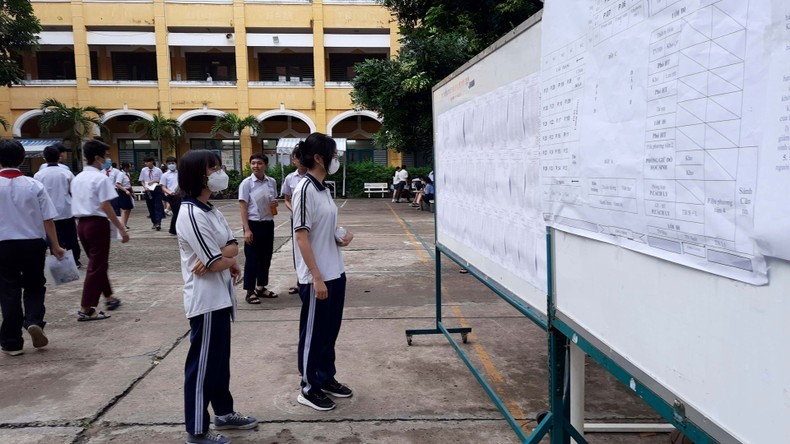 According to the Ho Chi Minh City Department of Education and Training, the city has nearly 114,000 9th-grade students graduating from junior secondary schools this year. Of the total, more than 96,300 students register for public schools.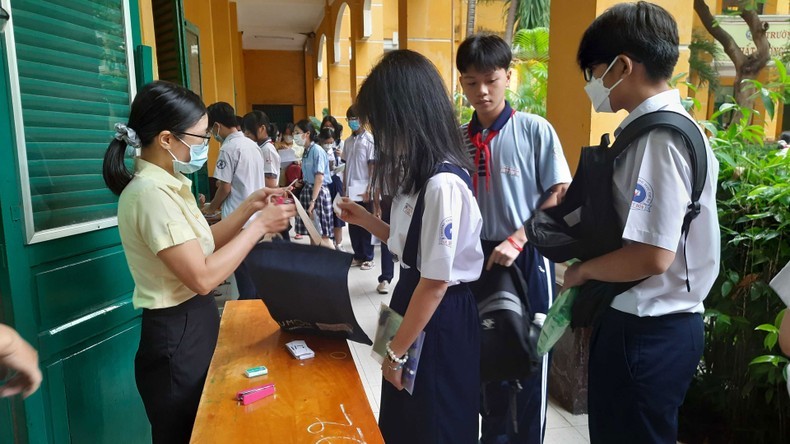 This year, a room is set aside at each test site for students to store their personal belongings, before entering the exam room.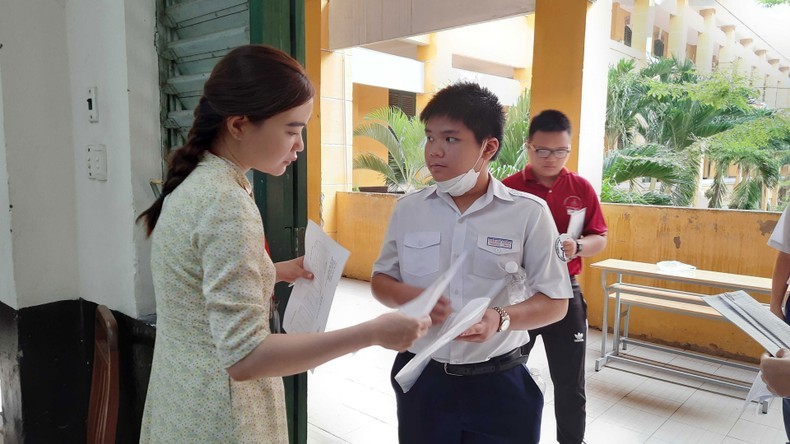 At 7:30 am, students take attendance before entering the exam room. They are required to take off their masks while showing their exam cards and citizenship identification.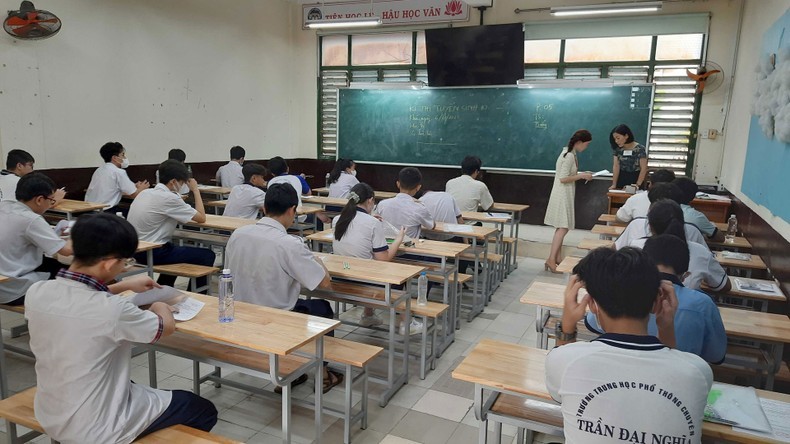 Each exam room has about 20 candidates and two proctors. The first test starts at 8 am and lasts 120 minutes. Candidates who arrive more than 15 minutes late will not be allowed to take the test. Students can only leave the exam room after two-thirds of the test time has passed.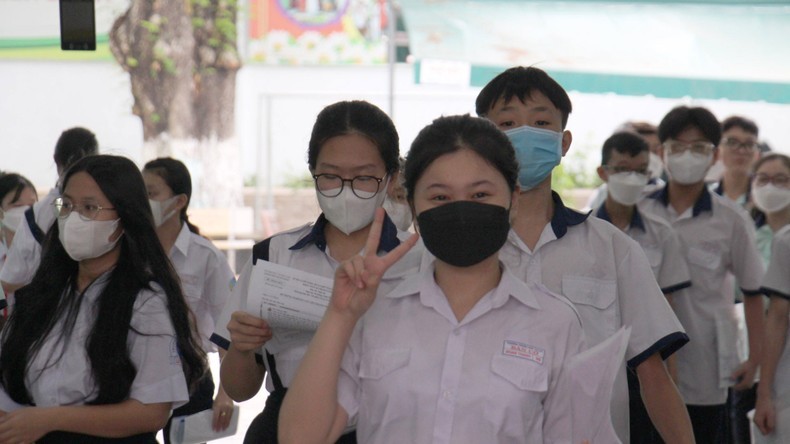 Most students feel relaxed after finishing the Literature exam, at the Colette Junior High School test site in Ward 6, District 3, Ho Chi Minh City.