The boat racing saw the participation of four teams, including two teams from Ca Na commune and two teams from Phuoc Diem commune. Each racing team has 19 members who competed in four rounds of boat racing, with a distance of 600m per race.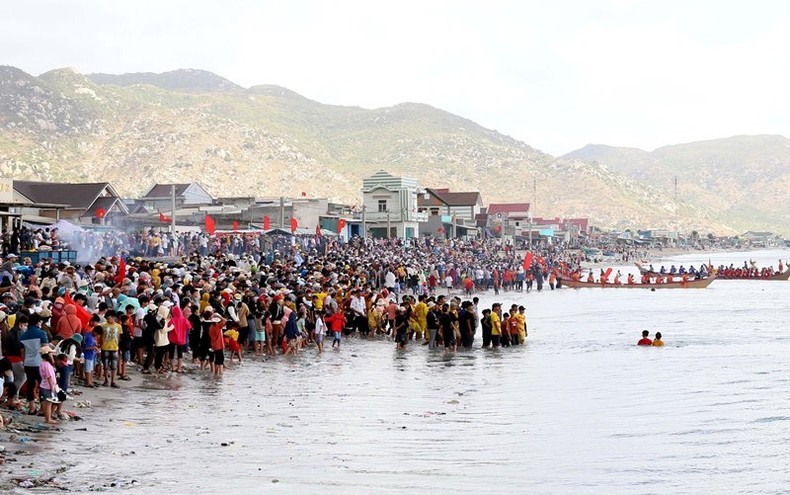 Crowds of locals and tourists cheering on the racing teams
The dragon boat racing festival has become an annual event in Ninh Thuan to preserve and promote the unique cultural feature of the locality.
Through the festival, local fishermen pray for favourable weather, good harvest, and a happy and prosperous life in the New Year.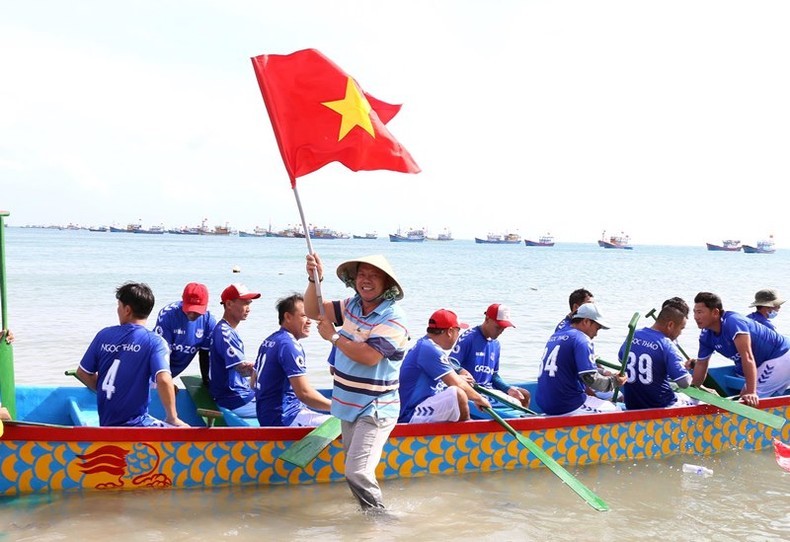 The racing team of Tan Lac 1 Village, in Phuoc Diem commune, expresses their joy of victory