Yoga is a five-thousand-year-old tradition from ancient India that combines physical, mental and spiritual pursuits, to a harmony between the body and the mind and with nature.
In recognition of its health benefits for the world population, the United Nations General Assembly declared June 21st every year as the International Day of Yoga, following a call by the Prime Minister of India, Shri Narendra Modi in September 2014.
Vietnam was a co-sponsor of the UN General Assembly resolution establishing the International Day of Yoga and has been an important partner of India to promote and celebrate the International Day of Yoga.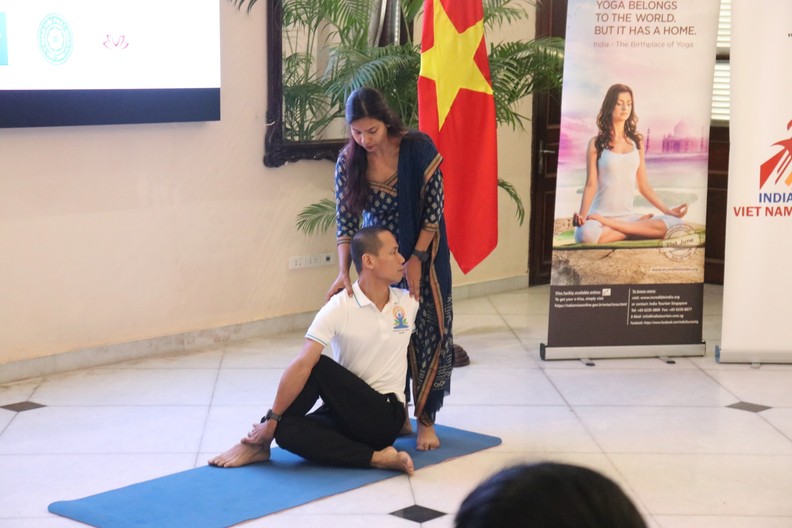 A yoga performance at the press conference. (Photo: Indian Embassy)
The International Day of Yoga will be marked in over 35 provinces around Vietnam, including prominent venues such as Fansipan in Lao Cai, Hoan Kiem Lake in Hanoi and other venues. The events are expected to attract about 10,000 people.
The first "curtain raiser" event this year under the theme "One world, One health", will be held at Thong Nhat Park in Hanoi and the 9th International Yoga Day will be held on June 18.