The festival opened with an incense offering, a palanquin procession, and traditional rituals.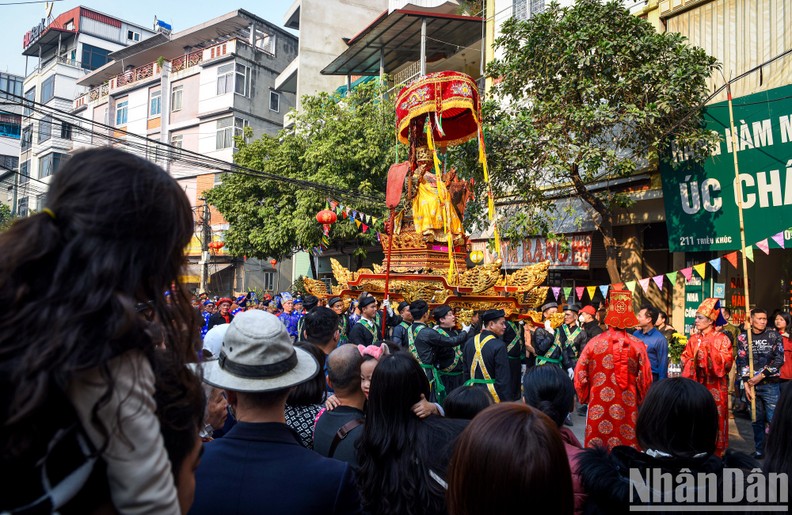 A palanquin procession at the festival.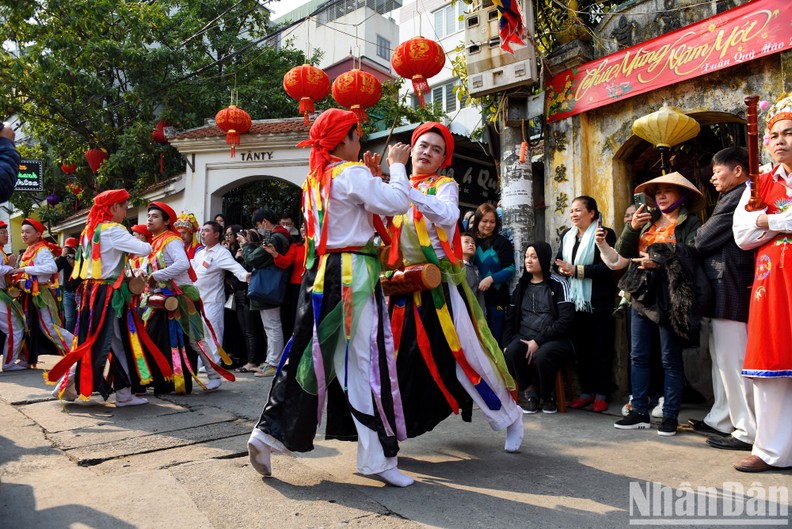 The festival aims to commemorate Bo Cai Dai Vuong Phung Hung, who reigned over Vietnam during the 8th century and smashed the domination of China's Tang dynasty.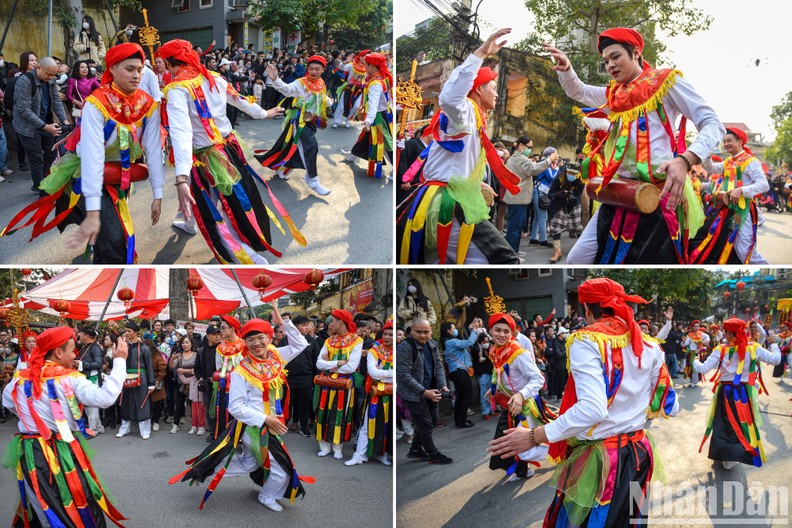 The highlight of the festival was a performance of a 'Con Di Danh Bong' folk dance, during which men dress up as women and dance.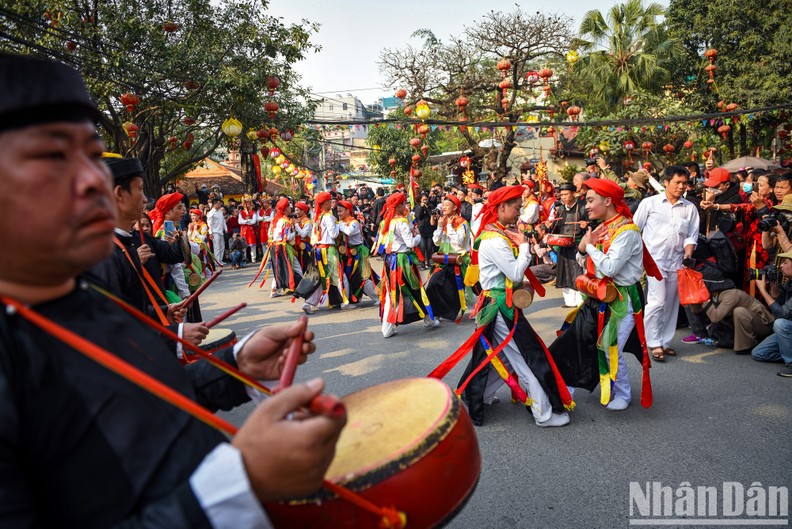 'Con Di Danh Bong' dance is one of 10 folkdances in Hanoi.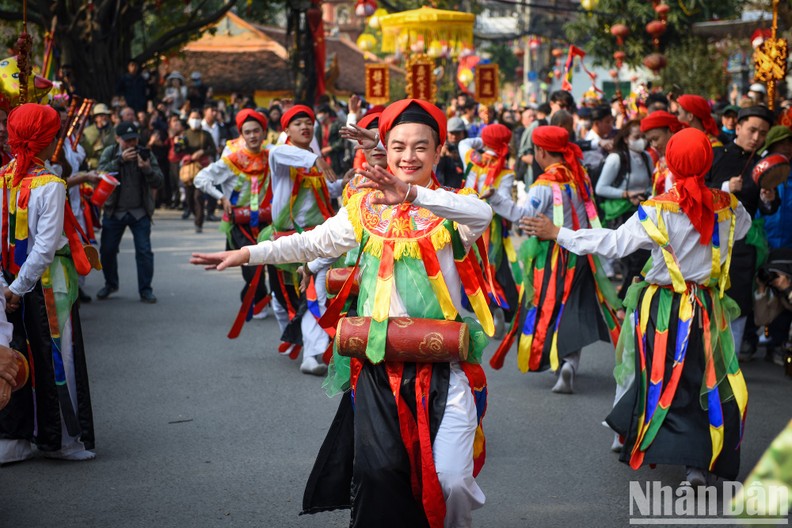 Trieu Khuc Village's men wear make-up and dress up like women to perform the 'Con Di Danh Bong' dance.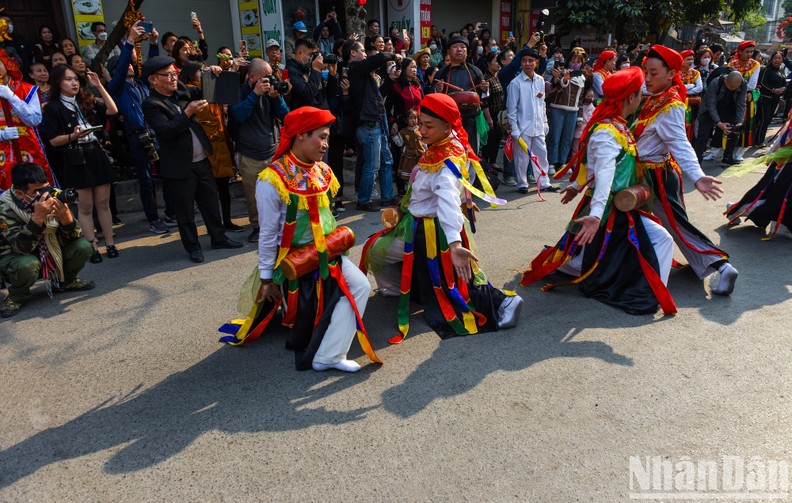 The dancers are young and unmarried men who come from families with good backgrounds.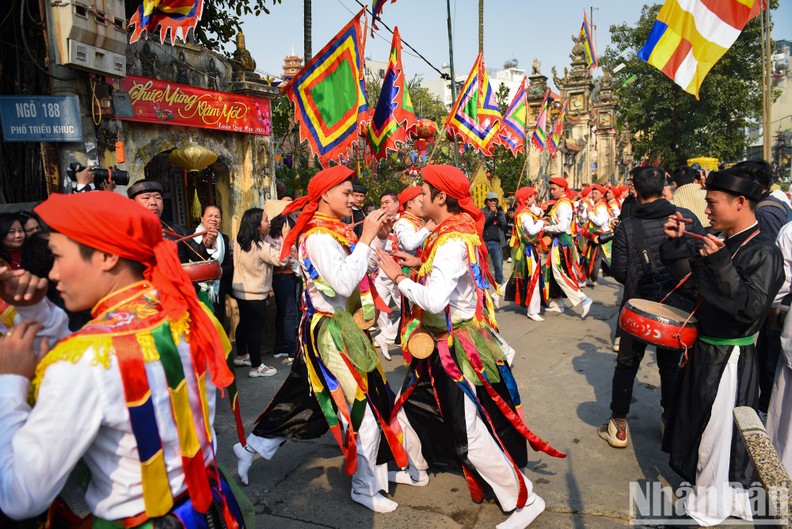 They dance in pairs and pat their small drums, which they wear in front of their stomach. The movements of the dance are liberal and strong, but also very soft and flexible.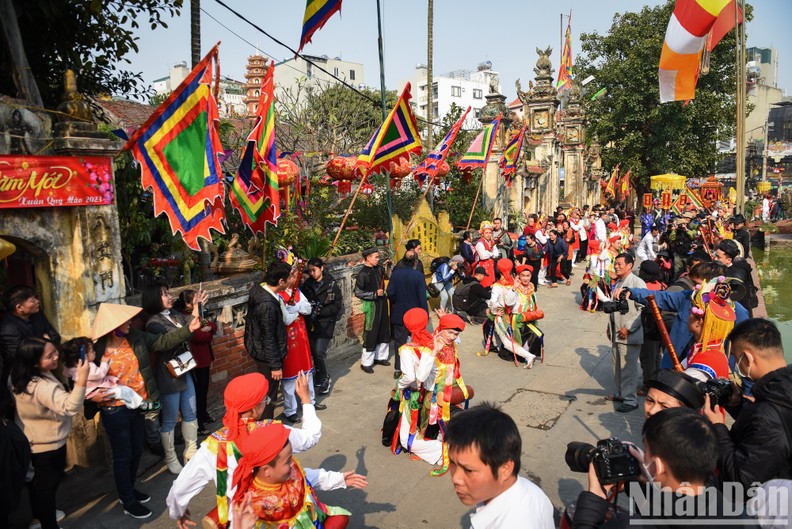 The dance drew much interest from villagers and visitors alike.