The event was held within the framework of the 35th Tokyo International Film Festival (TIFF) which is taking place from October 30 to November 8.
The seminar introduced new features of the revised Law on Cinema, which will take effect on January 1, 2023; promoted the filmmaking environment in Vietnam; and highlighted the country's animation production capacity and demand for cooperation in animation production.
The potential of cooperation with Japan in animation production was also introduced by the Vietnam Association of Film Promotion and Development (VFDA) at the seminar. Japan's anime production industry is in need of skilled human resources.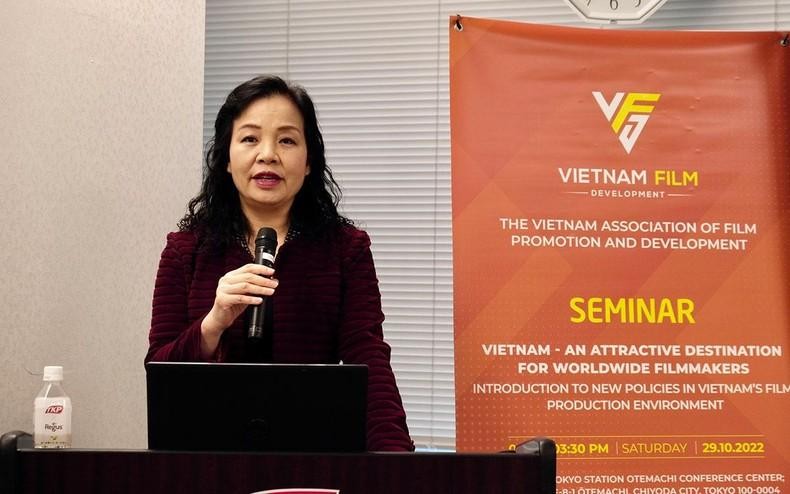 Chairwoman of the VFDA Ngo Phuong Lan speaks at the seminar.
Chairwoman of the VFDA Ngo Phuong Lan expressed her hope that the Japanese animation producers who are leading a strong animation trend in the world will choose Vietnam as a production partner.
Ikeda Kaori, Deputy Director of TIFFCOM (an affiliated market of the TIFF), highly valued the organisation of the seminar while expressing her aspiration to continue working with the VFDA to introduce Vietnam's film projects in the TIFF market.