During the first days of the Lunar New Year, both domestic and foreign visitors flock to Bac Ha Plateau in Lao Cai Province to see plum blossoms as well as join cultural and art activities and traditional folk games and enjoy the local cuisine of the indigenous ethnic minorities.
The plum blossom season in Bac Ha Plateau usually begins in the last days of January and early February. When the weather starts to get warmer, millions of small white plum flowers began to bloom, showing off their poetic beauty amidst the vast nature.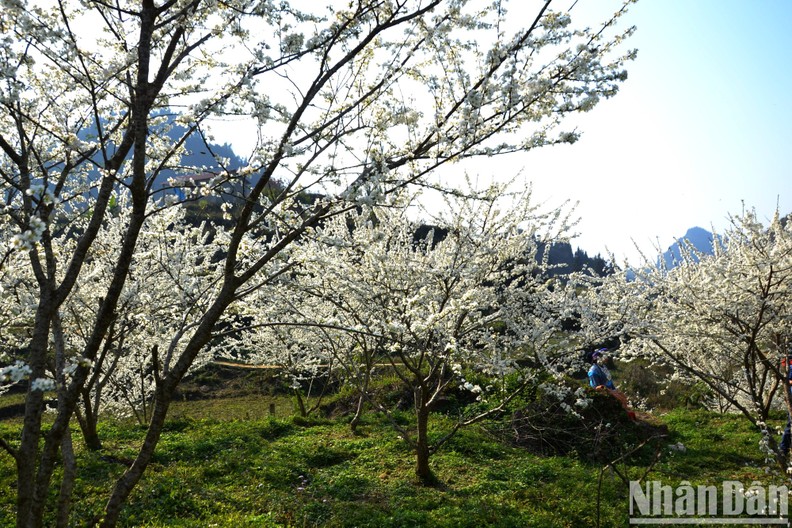 People are fascinated by the pure white of the plum blossoms in Bac Ha Plateau.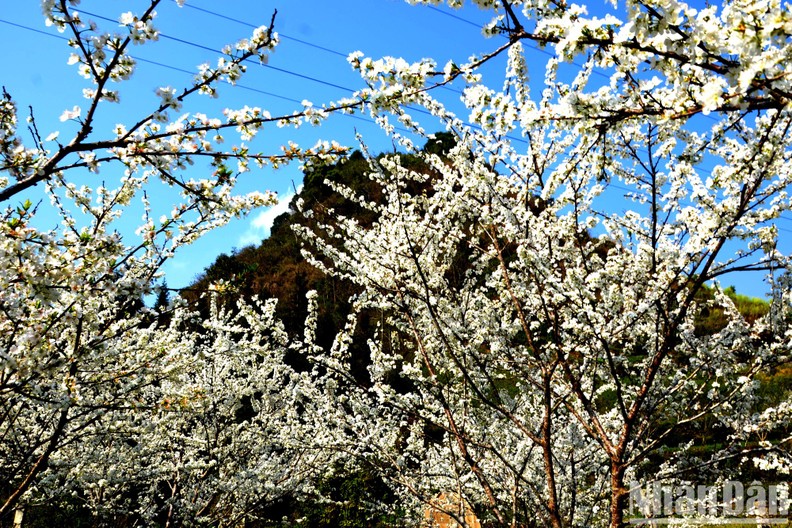 Plum blossoms represent the colours of the Northwest in spring.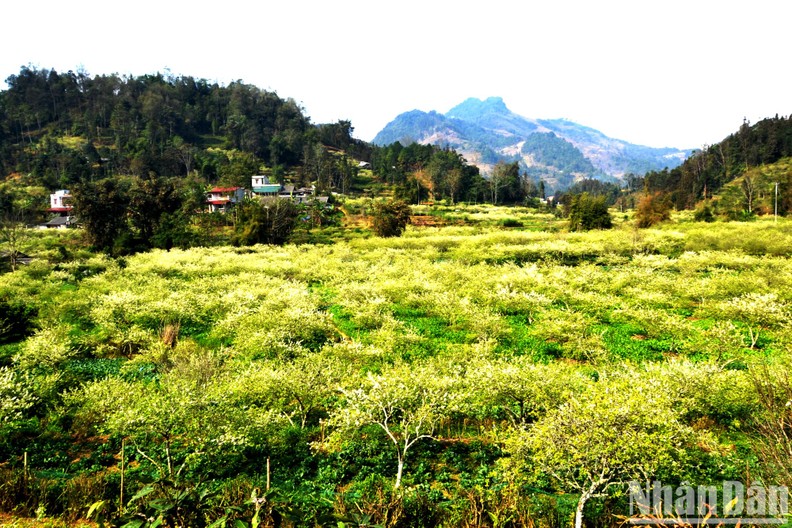 Visiting Bac Ha Plateau during the plum blossom season, travellers should stop by the communes of Ban Pho, Ta Chai, Na Hoi and Lau Thi Ngai, which are immersed in plum blossoms.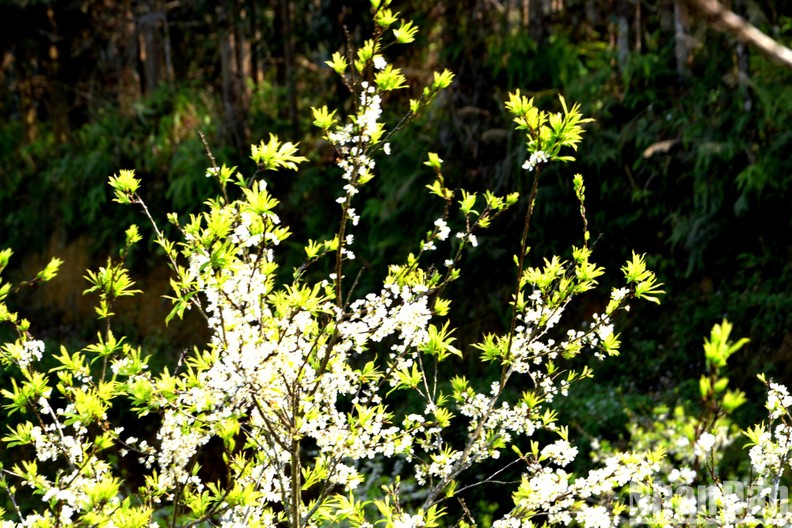 Plum blossoms bloom every spring.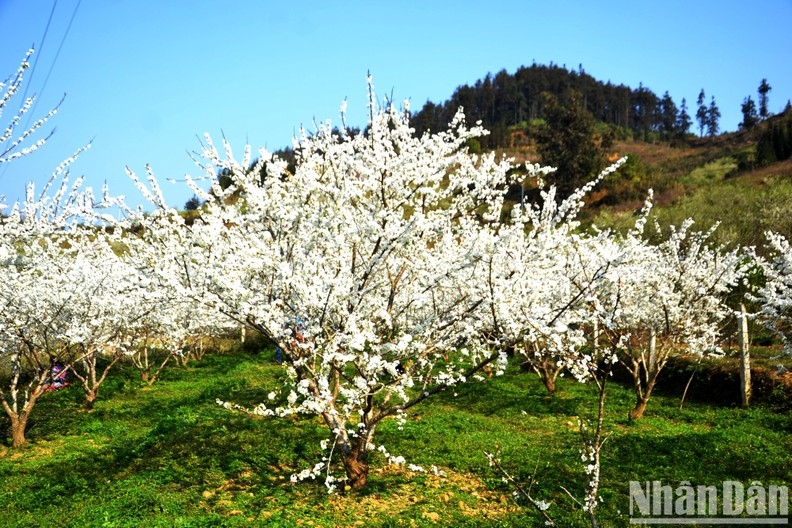 The flowers bloom across the hills and valleys, making the poetic plateau feel like a fairyland.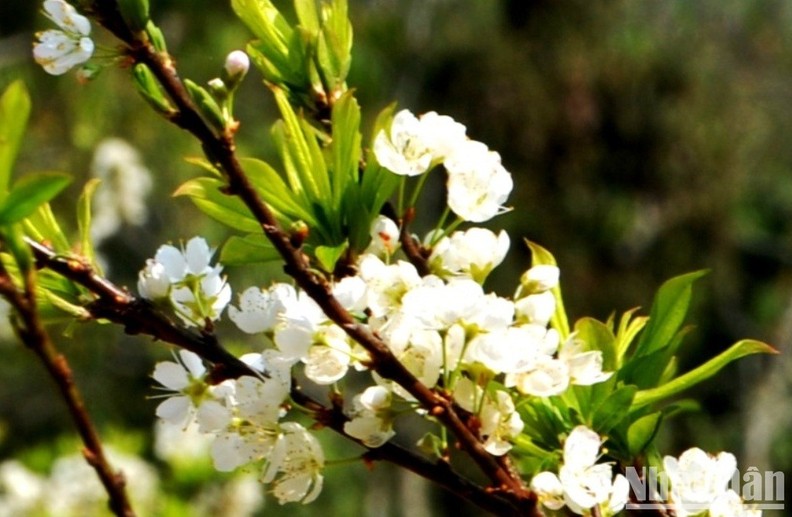 Tam Hoa plum blossoms shimmer in the sun on a spring day.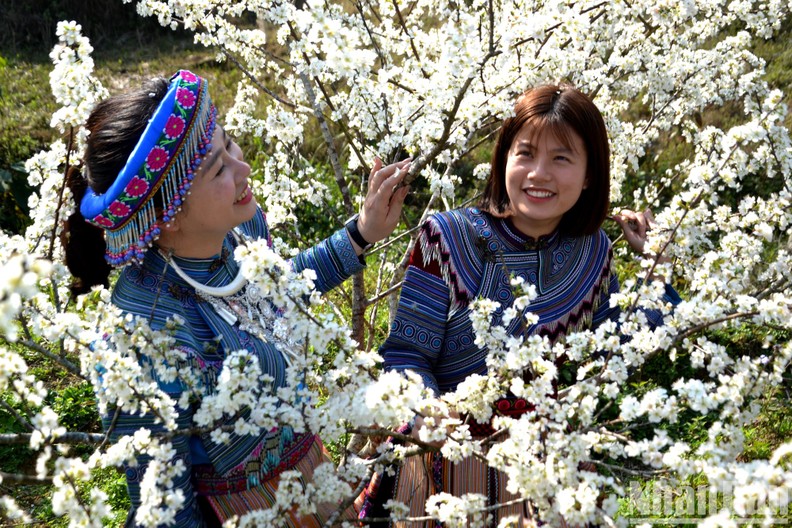 The girls wear traditional colourful dresses of ethnic minority groups, smile sweetly and shyly amidst the plum blossoms.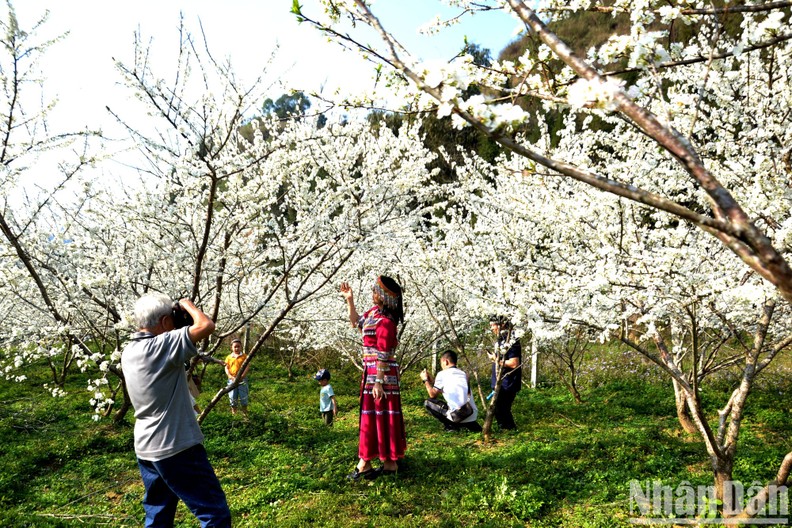 Many tourists come to Bac Ha Plateau to enjoy the Tam Hoa plum blossoms.