Speaking at the reception, Standing Deputy Secretary of the Provincial Party Committee Nguyen Hoang Thao shared an overview of the socio-economic development of Binh Duong Province along with its outstanding features in terms of investment attraction, industrial park development, and external information and media work.
He emphasised the fond memories between the two peoples of Vietnam and Cuba and shared his wish to further tighten the comprehensive friendship and solidarity between the two peoples.
During a recent visit to Cuba, a delegation from Binh Duong Province was very impressed with the development of the health and education fields in Cuba, he noted.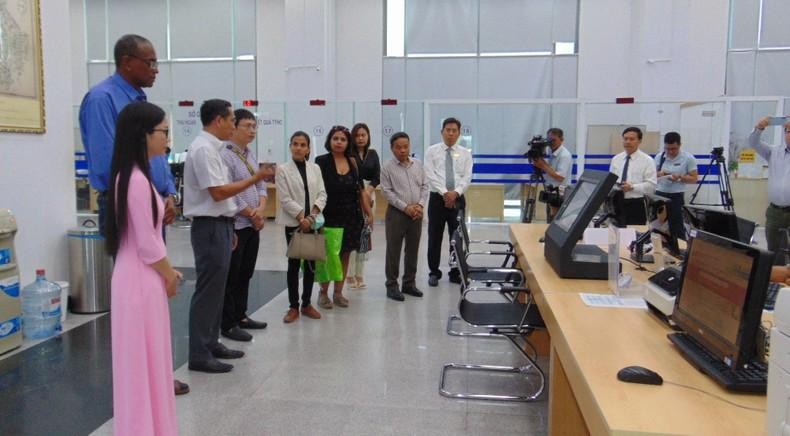 Delegates from Granma Newspaper and Nhan Dan Newspaper visit the Administrative Centre of Binh Duong.
The Standing Deputy Secretary expressed his hope that Binh Duong Province and Cuban localities would promote cooperation and develop the fields of education, healthcare, biological applications, etc.
For her part, Arlin Alberty Loforte expressed her honour to visit and work in Binh Duong, as well as her deep impressions regarding the strong development of the province.
She noted that through a visit to the Administrative Centre and the Intelligent Operation Centre of Binh Duong Province, the delegation of Granma Newspaper will share the lessons learned from Binh Duong in the leadership, direction and administration of the Party Committee, the government, and authorities at all levels in order to operate the administration apparatus for the sake of the people.
The delegation was also very interested in the experience of the smart city development model towards serving people and businesses, policies on digital transformation, start-ups, and innovation, among others.