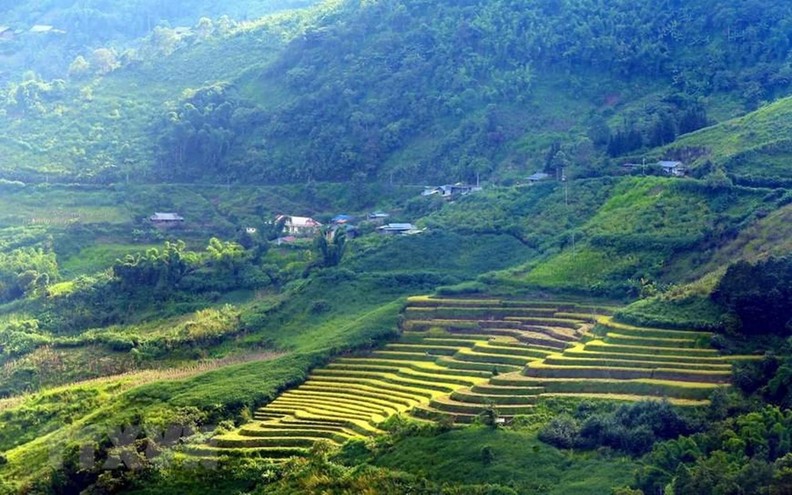 Rice-terraced fields immersed in the autumn sunlight.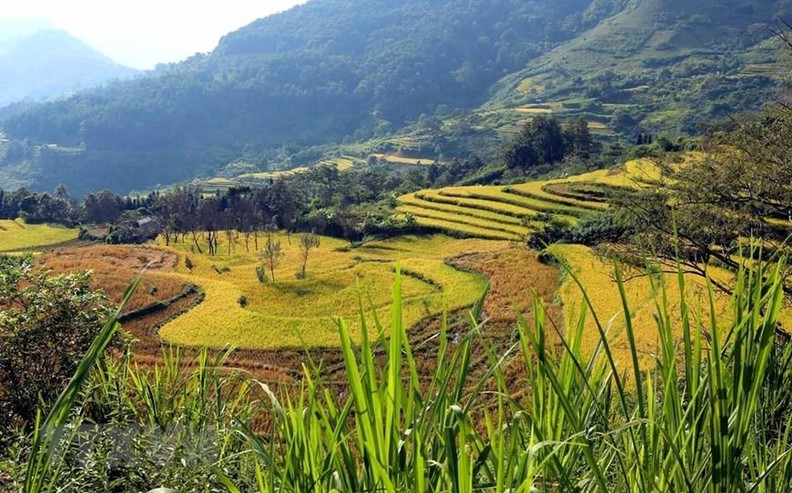 The terraced fields during the rice ripening season are beautiful like a mural amid the border area throughout the northwest region.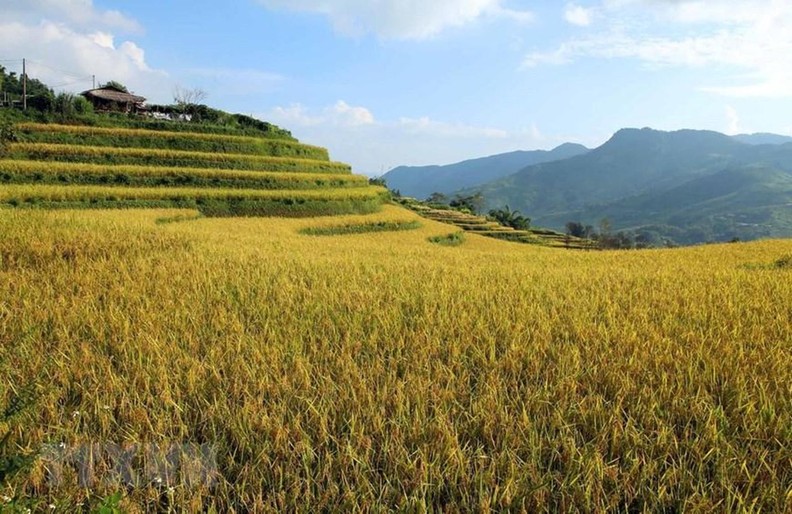 The golden yellow of terraced paddy fields signals a bumper crop for locals in Den Thang village, Dao San commune.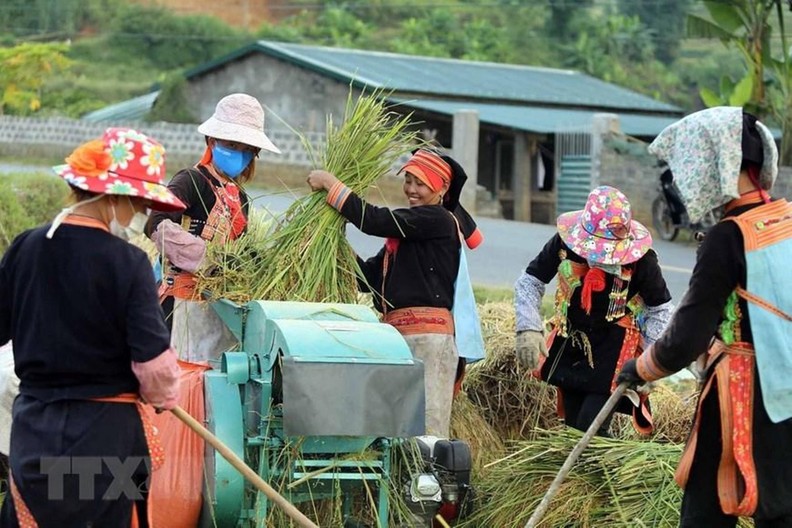 Local people harvesting rice in the fields.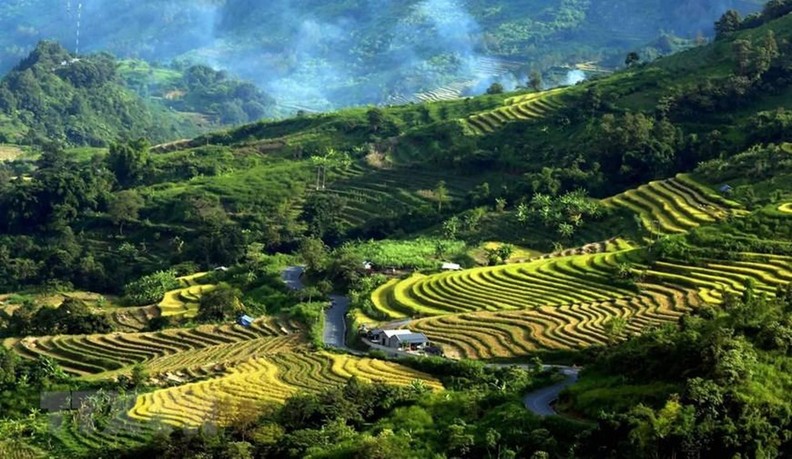 Rice-terraced fields shimmer under the autumn sunlight.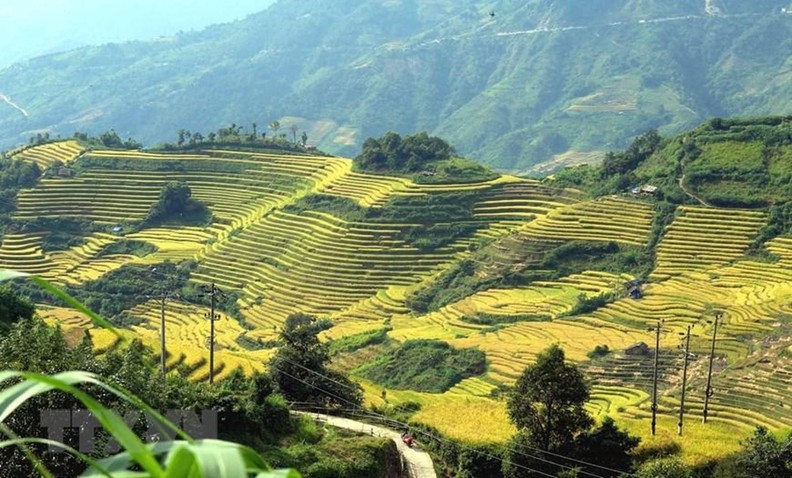 Rice paddy fields run around mountains like soft silk strips.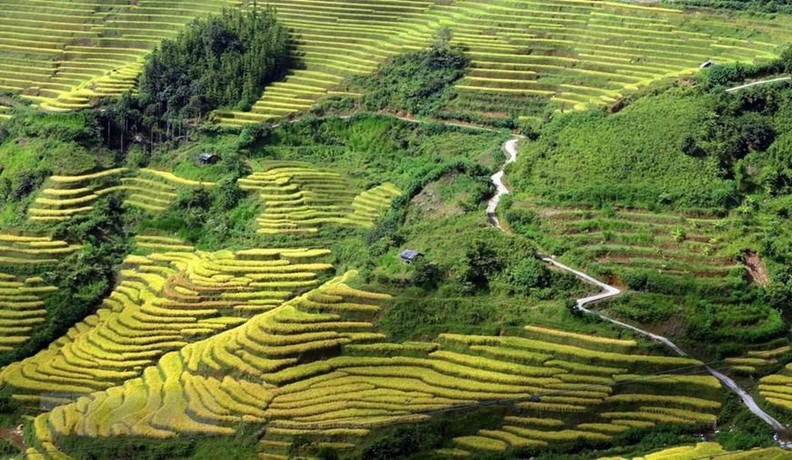 The golden yellow rice fields look like marvellous artworks of nature.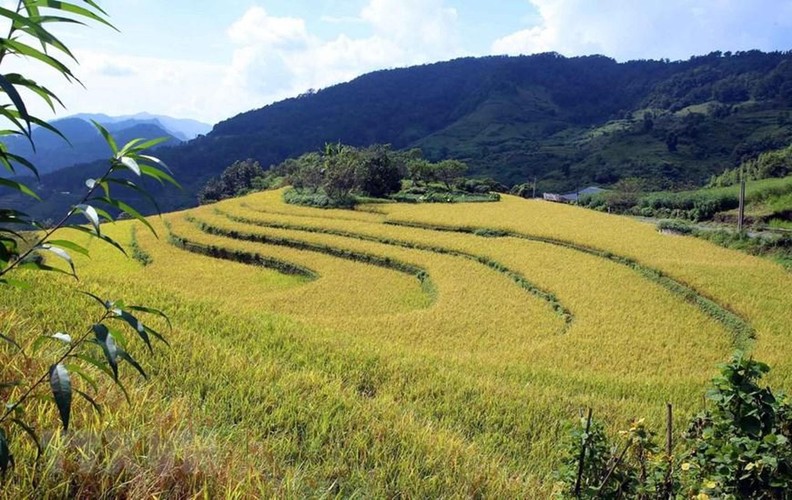 The colourful patches of terraced fields in Lai Chau province.