Speaking at the ceremony, Deputy Prime Minister Le Minh Khai emphasised that in recent years, the Party and State have considered the collective economy, with the core being cooperatives, as one of the important economic components; encouraging collective economic development in industries, fields and regions of the country, giving priority to building cooperative models with value chains, associated with key national and local product direction.
The Deputy PM suggested that the VWU, ministries, branches and localities promote their roles and responsibilities; overcome the limitations of the past to complete the objectives and tasks set out in the project; closely follow the viewpoints, goals and orientations in the Strategy for Collective Economic Development to 2030, focusing on women and people participating in cooperatives and promoting the internal strength of the community and the whole society.
Speaking at the conference, a Member of the Party Central Committee and President of the VWU Ha Thi Nga emphasised, that the good implementation of the project will make an important contribution to supporting women across the country, to realise their wishes, arouse and awaken the potential available in women, while at the same time help the VWU perform its core role in representing, protecting and caring for women.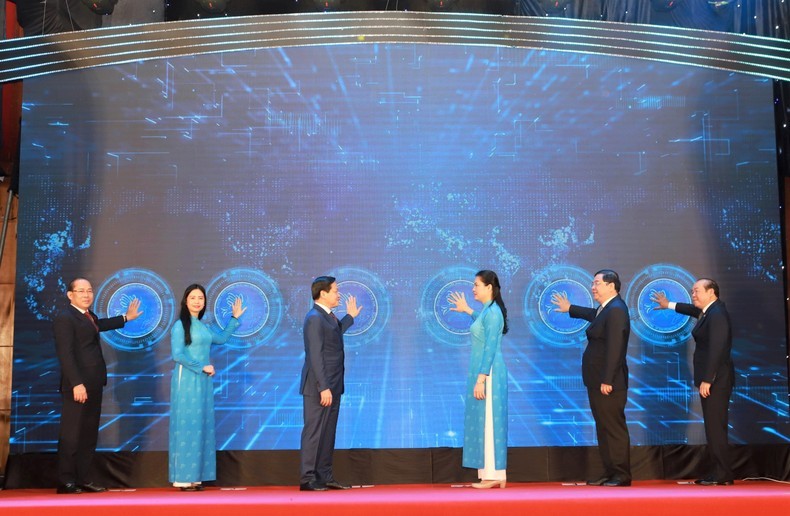 The launch of the Women Entrepreneurship Contest in 2023.