The event is part of activities to mark the 50th anniversary of Vietnam – France diplomatic ties.
This long-term cooperation project was initiated in 2019 by the ISSI under the Vietnam Academy of Social Sciences (VASS) and the EFEO, one of five French schools abroad.
The photo archive was created by the EFEO in the early 20th century in Hanoi. It includes documentary and scientific photos, most of which highlight monuments, archaeological excavations, religious rituals, museum artifacts, architectural elements, documents and photos taken from the air.
In September 1954, the EFEO moved its headquarters from Hanoi to Ho Chi Minh City and a copy of the photo collection was sent to Paris, where the EFEO's headquarters were located in 1961, forming a photographic archive in Paris. Two photo archives are kept in Hanoi and Paris, managed and developed by the ISSI and EFEO.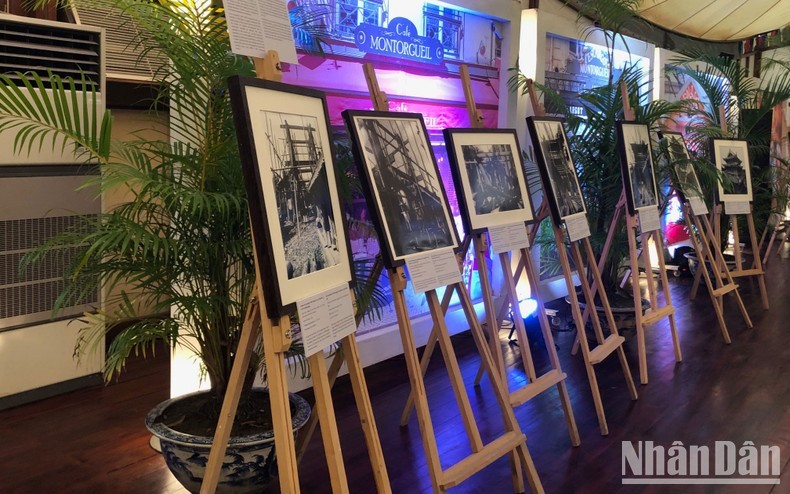 Several photo displayed at the launching ceremony. (Photo: NDO)
The joint website has nearly 70,000 photos, including 57,000 from the ISSI's photo archive and more than 10,000 from the EFEO.
At the event, the French Embassy in Vietnam, the ISSI and the EFEO also introduced a photo exhibition entitled "A century of scientific photographic documentation: the common heritage of the Institute of Social Sciences Information and the French School of the Far East".