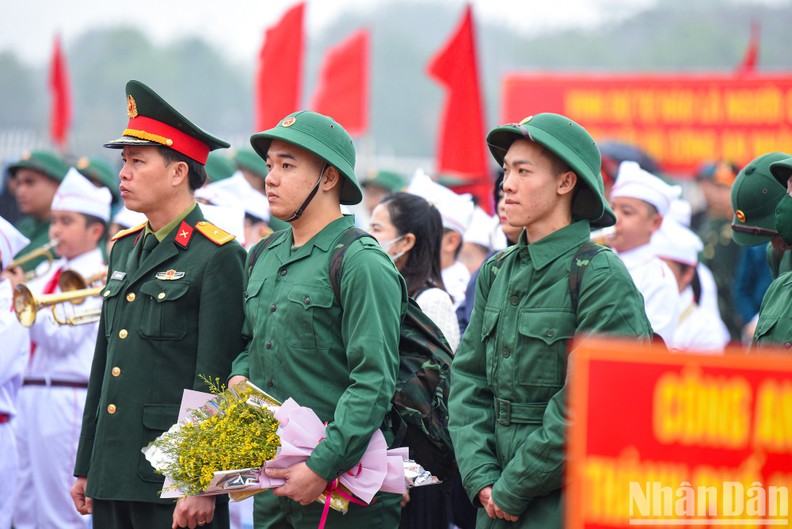 In 2023, Nam Tu Liem district had 66 citizens enlist, including 50 young men joining the army for their military service, while 16 participated in the people's police force.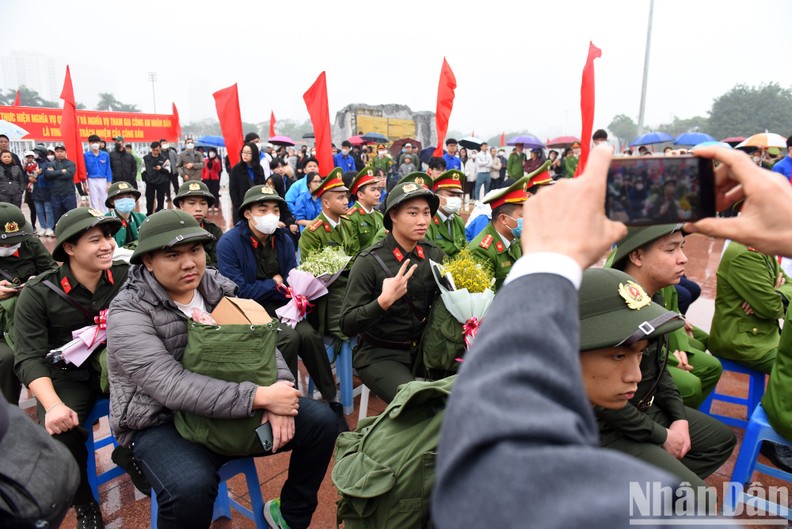 In particular, out of these, 33 young men (accounting for 50% of the assigned target) wrote a voluntary application to join the army.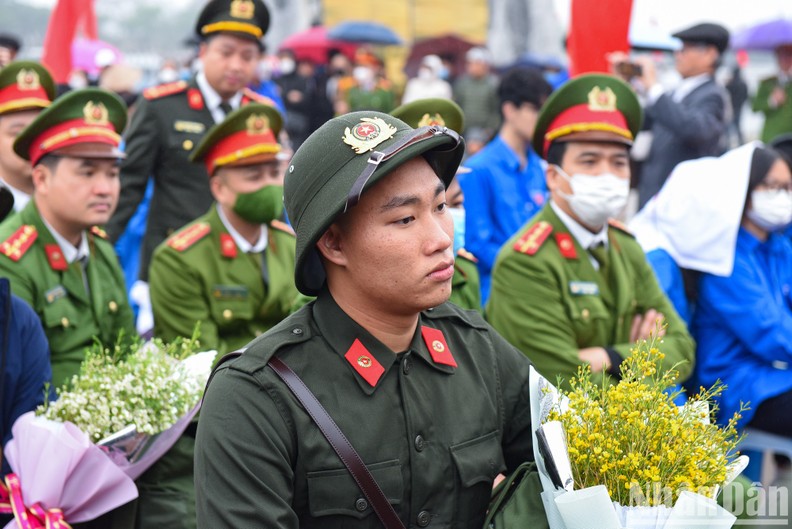 Dao Hai Nam, 24 years old, will join the people's police service. Nam said in the coming time, he will strive and do his best to complete the assigned tasks.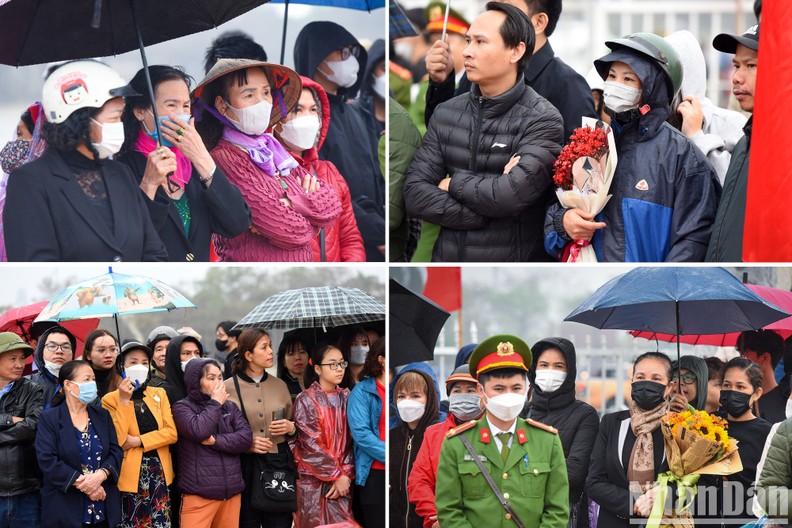 Present at the see-off ceremony were hundreds of relatives of the newly-recruited soldiers.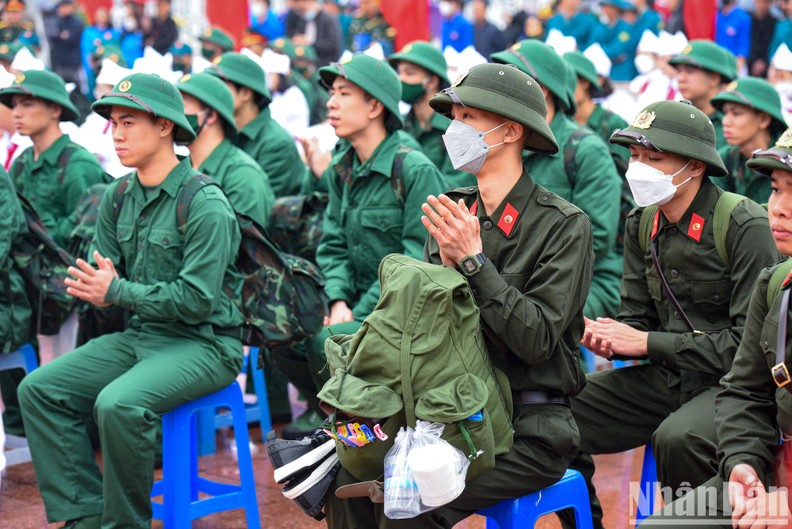 The newly-recruited soldiers expressed their determination to complete the mission, during their military service.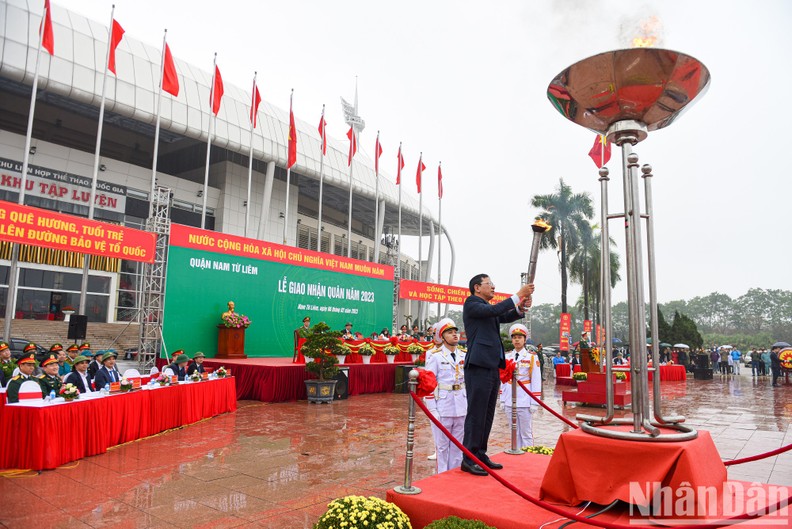 The traditional torch is lit, symbolising the spirit and will of completing all assigned tasks.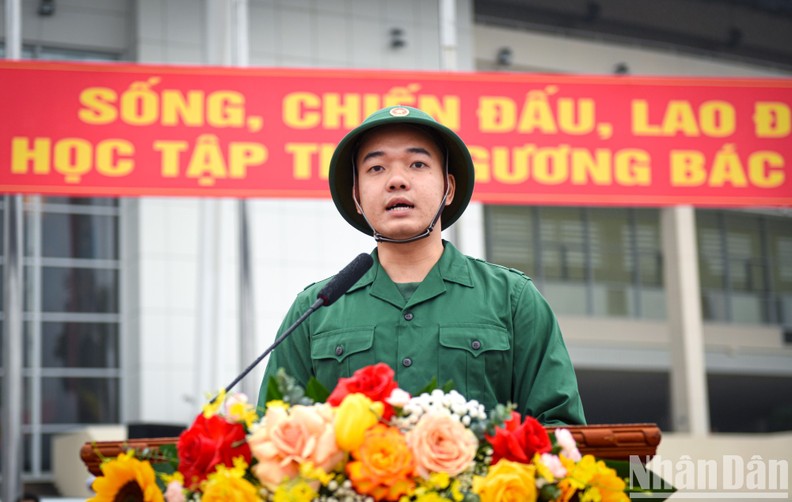 Ngo Cong Duc (102nd Regiment, 308th Infantry Division), on behalf of the 66 recruits from Nam Tu Liem District, expressed his pride in following in his father's footsteps, to stand in the ranks of the People's Army and Public Security forces.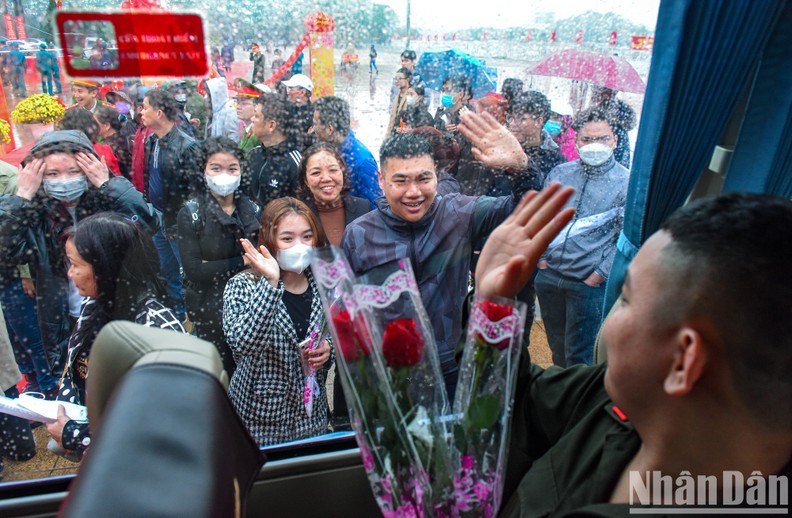 Touching moments before leaving.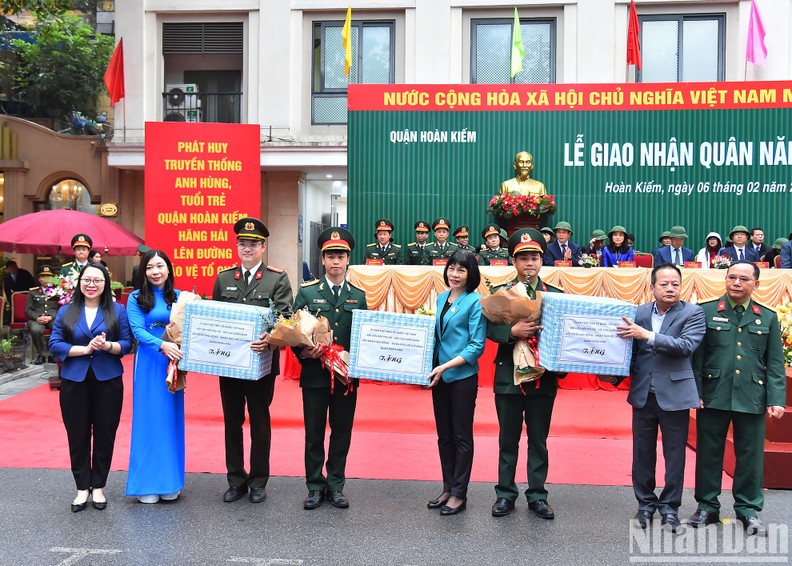 Leaders of Hanoi present flowers to recruits in Hoan Kiem District.