Son tra, or tao meo, is a signature tree of the Northwest that has in recent years brought high economic efficiency to the region while helping to improve locals' lives.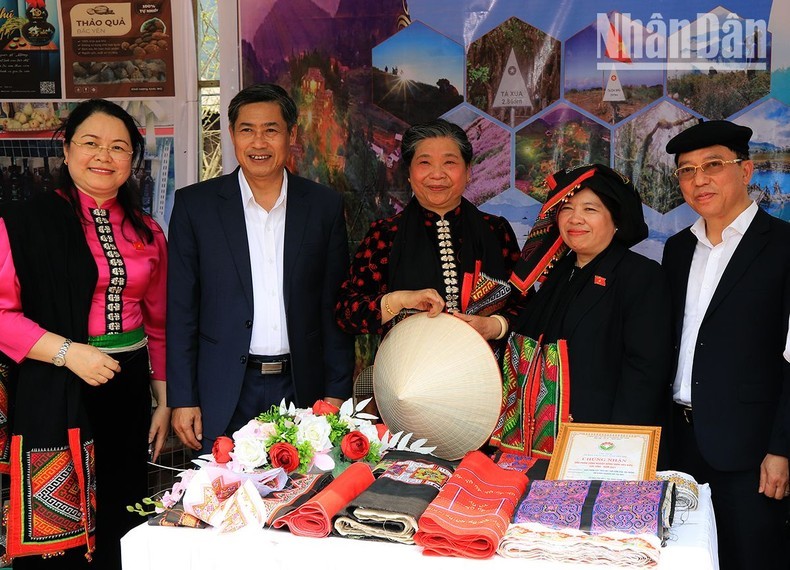 Tong Thi Phong and participants experienced the booth introducing OCOP products.
In Muong La District, there were activities to experience viewing son tra flowers and enjoy art shows, OCOP booths with agricultural and cultural products of all 5 districts of Muong La, Bac Yen and Mu Cang Chai, Tram Tau, and Van Chan.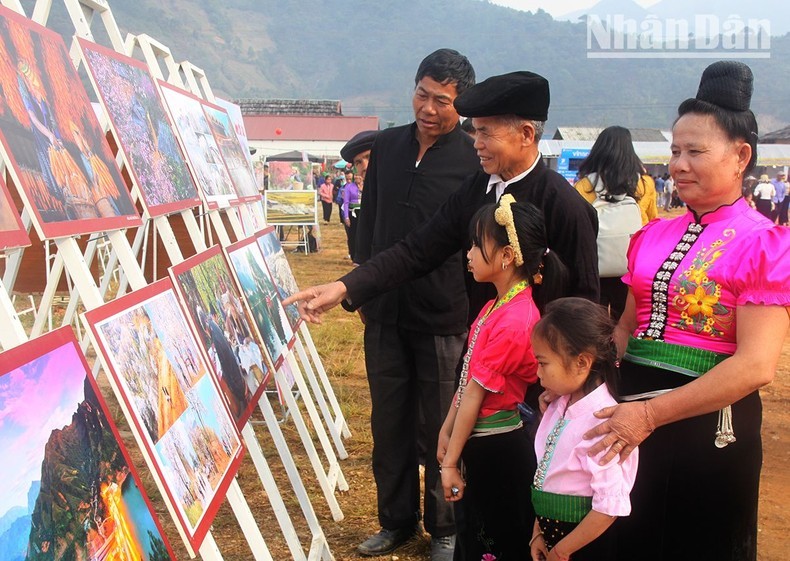 People visit an art painting exhibition at this year's Son Tra Flower Festival.
Photo: In addition to distributing free medicine to people, the no-dong booth also presented vouchers for essential goods to 723 people in difficult circumstances.
In addition, visitors can also visit and experience the view of son tra flowers, music exchanges, and Hmong ethnic's sport games.
Traditional paragliding activities take place In Mu Cang Chai District, Yen Bai Province. Experience the image of son tra flowers and cultural exchanges with the unique H'Mong ethnic group. In addition to honouring the beauty of son tra flowers, the festival is also expected to promote and introduce the image and cultural beauty of Muong La District and Mu Cang Chai District to friends as well as domestic and international tourists.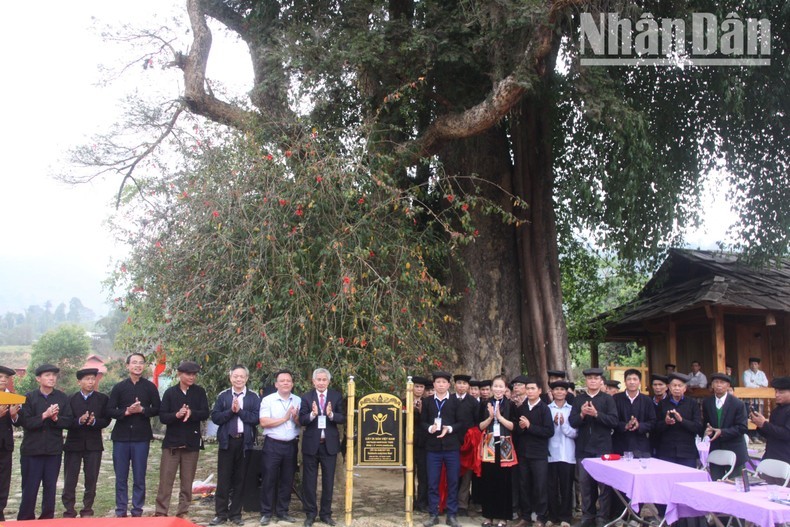 The 1,000-year-old Du-sam tree in Na Tau Village, Ngoc Chien Commune, Muong La District has been recognised as a heritage tree.
This year's festival aims to create the best opportunities and conditions to help connect communities, companies and visitors to experience and seek investment opportunities to exploit tourism resources of Muong La District, Son La Province, and Mu Cang Chai District, Yen Bai Province, as well as neighbouring districts.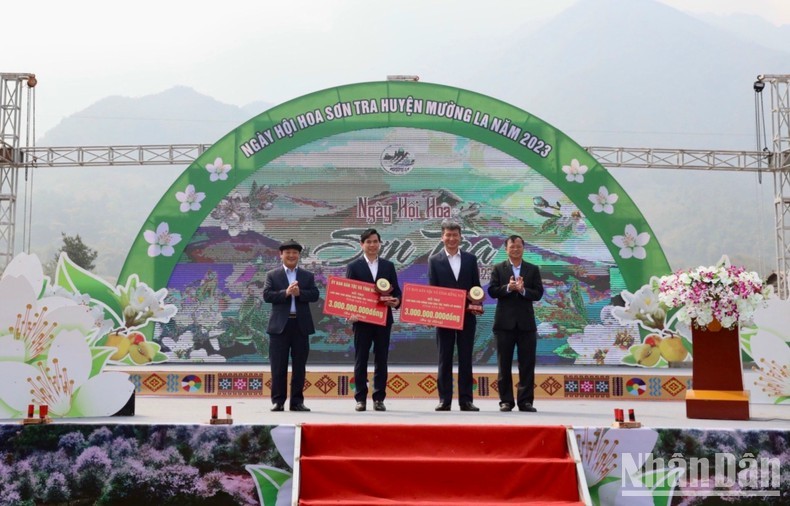 Minister-Chairman of Committee for Ethnic Minorities Affairs Hau A Lenh and Chairman of the People's Committee of Dong Nai province Cao Tien Dung presented 3 billion VND to two provinces of Yen Bai and Son La to support poor ethnic minorities who do not have houses, temporary houses.
The festival will end on March 19.