The crimson-painted and gold-gilded statues were carved from wood in the 17th century and weigh 150 kilograms each, depicting Emperor Tran Nhan Tong, Phap Loa and Huyen Quang.
In addition to Pho Minh Temple, sets of statues of the three Truc Lam patriarchs are also present at Hoa Yen Temple in Quang Ninh Province and Vinh Nghiem Temple in Bac Giang Province, but in Hoa Yen only the statue of Emperor Tran Nhan Trong is still extant.
The statue of Emperor Tran Nhan Tong at Pho Minh depicts him in a reclining posture, while those at Hoa Yen and Vinh Nghiem illustrate the Buddhist emperor sitting in a meditation posture.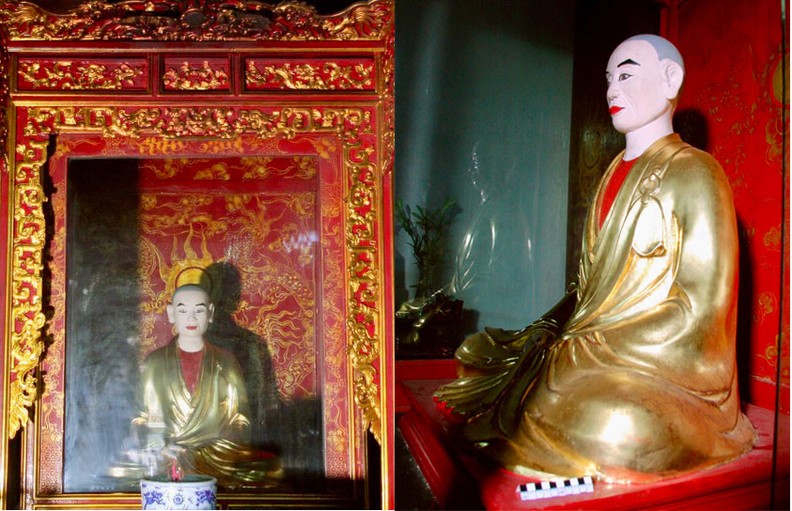 The statues of the second patriarch Phap Loa and the third patriarch Huyen Quang.
In addition to the above statues, Nam Dinh Province has four other national treasures, namely a 12th-century stone statue of Amitabha Buddha at Ngo Xa Temple, 12th-century stone handrails at Chuong Son Pagoda, a model of a Tran Dynasty house from the 13th-14th century, and a set of ceramic lampstand and incense burner from the 16th century.