The exhibition introduces a selection of typical "Quoc Ngu" works bearing the imprint of the period from 1860-1945 to the public, French and international students, and graduate students in France.
The exhibition gives the public an objective view of the development process of Vietnamese writing.
The process of promoting the use of the "Quoc Ngu" script contributed to increased domestic contact with Western cultures and ideas, leading to the development of Vietnamese journalism from the 1860s and the life of modern literature.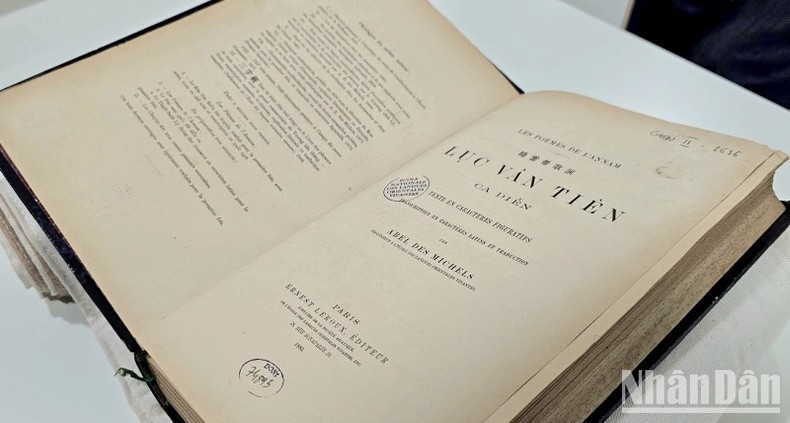 Some works of Nom and Quoc Ngu characters were introduced at the exhibition. (Photo: MINH DUY)
Benjamin Guichard, Director of BULAC, emphasised that the exhibition is open to all students, French public, and foreign researchers and experts who wish to learn about Vietnam, especially the "Quoc Ngu" writing system.
Also, according to Nguyen Thi Hai, who oversees the Vietnamese bookstore at BULAC library, every year, the library still orders more than 200 publications of all kinds from Vietnam, with diverse topics such as literature, science, politics, and economics.