During the three days of the festival, there will be a wide range of activities including art performances, sports competitions and folk games within the temple premises.
The temple was built in the Tran Dynasty to worship the Tran emperors and their ancestors. It is an important part of the special national site related to the Tran dynasty in Quang Ninh Province.
The building is situated on a low hill called Doi Dinh in a village in An Sinh Commune, its façade facing south.
Comprehensive renovation work began in 2014 and the temple was inaugurated in 2017, covering an area of over 16,000 square metres.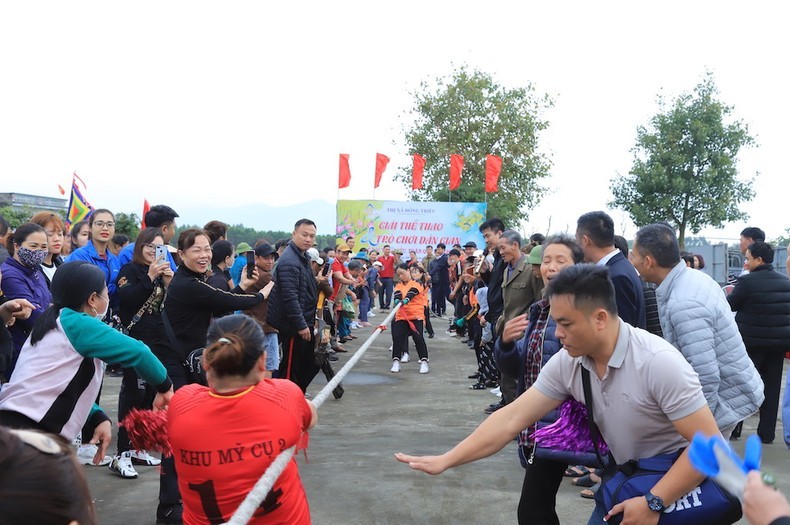 A tug-of-war game at the festival.