The typical agricultural product fair and exhibition is one of the most meaningful and practical activities organised annually by the Ho Chi Minh City Farmers' Association.
The event received the active participation and response of officials, member farmers, cooperative groups, agricultural cooperatives, farms, agricultural production and business enterprises from inside and outside the city.
With 160 booths, the event is displaying and introducing the city's key agricultural products, high quality OCOP products, such as orchids, bonsai, ornamental plants, vegetables, mushrooms, packaged products, seeds, fertilizers, garden tools.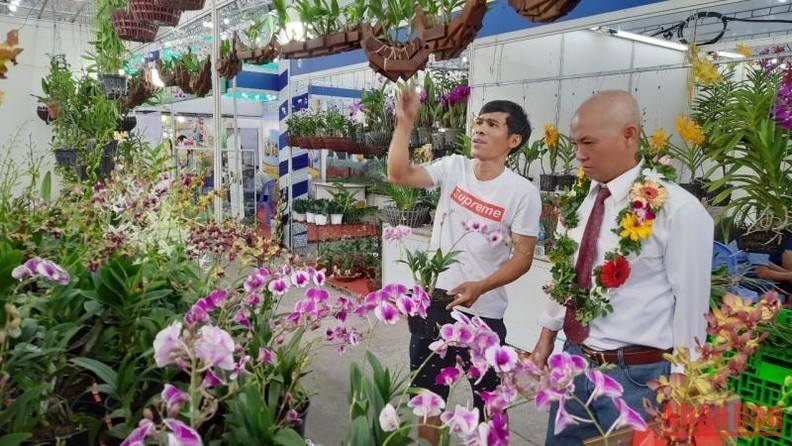 People buy orchids at the typical agricultural product fair and exhibition 2022.
The event is considered an opportunity for the "four houses" (government, scientific, company, and farmer) to research and create high-quality plant varieties and breeds, and produce new varieties suitable for actual conditions.