Binh admitted that the work has yet to be done strictly although 40% of the assets were recovered over the past decade.
The roadblock lies with the process to prove that the assets are acquired from corruption cases, he said, stressing the need to raise the efficiency of investigations and quickly seal off the assets to speed up the work.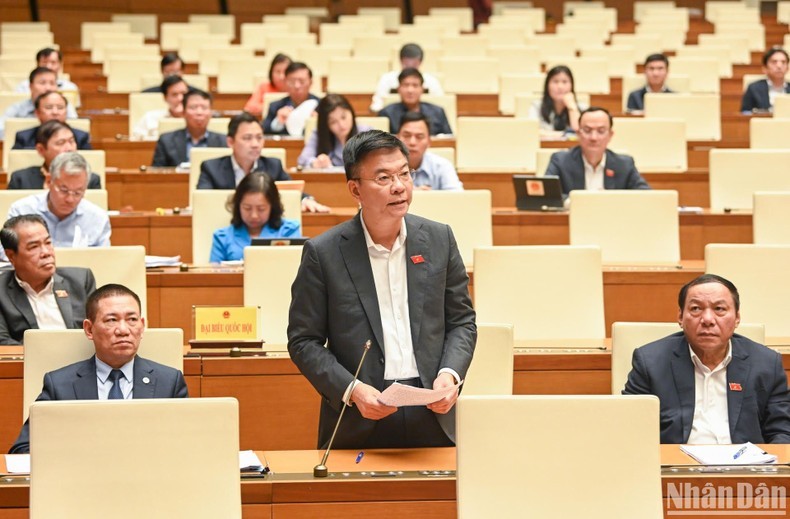 Minister of Justice Le Thanh Long clears up questions from NA deputies. (Photo: NDO)

For his part, Long reported that as from October 2022, competent forces recovered 17 trillion VND (720.87 million USD), up nearly 12 trillion VND year-on-year.
He, however, pointed to a host of obstacles such as the assets in major corruption cases scattered in different localities nationwide, and the time needed to trace asset origin.
The judicial sector will work to better implement Directive No. 04-CT/TW issued by the Party Central Committee's Secretariat on June 2, 2021 on enhancing the Party leadership over the recovery of assets stolen and lost in corruption and economic cases, while following instructions by the Central Steering Committee on Prevention and Control of Corruption and Negative Phenomena, he said.
He called on people-elected agencies, the legislature and its deputies to enhance their supervisions to prevent asset concealment.
According to a report by the Supreme People's Court, 12,244 corruption and economic cases were handled between 2018 and 2022, with 25,144 individuals involved.