Held by the provincial Department of Information and Communications, the provincial Department of Culture, Sports and Tourism, and the People's Committee of Quang Tri town, the three-day event provides visitors an insight into solid evidence of Vietnam's sovereignty over Hoang Sa and Truong Sa, helping refute history distortions and groundless sovereignty claims over Hoang Sa and Truong Sa and other sea and island areas in the East Sea.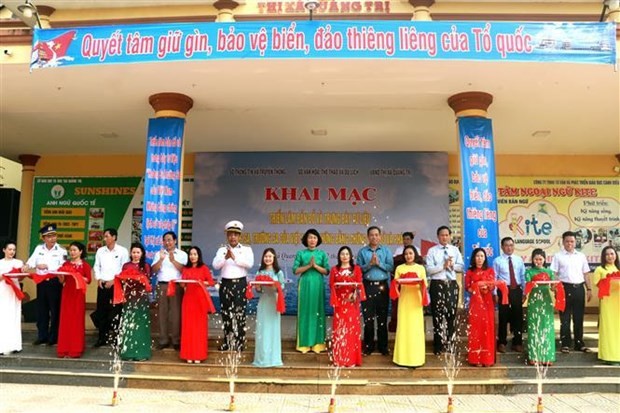 The exhibition opening ceremony on March 22 (Photo: VNA)
Items on display include royal documents of the Nguyen Dynasty (1802 - 1945), ancient maps drawn by western countries and Vietnam showing Hoang Sa and Truong Sa are part of Vietnam's territory, archival photos, along with old documents and materials related to Hoang Sa and Truong Sa written in Vietnamese and French.
The exhibition helps affirm that Vietnam established its sovereignty over Hoang Sa and Truong Sa by peaceful means very early, and the sovereignty has been continuously exercised and legally protected by the country's feudal dynasties and states.