'Khai ha', which is one of four major festivals of Muong ethnic people, takes place on the eighth day of the first lunar month to greet the new year. It is an important cultural and religious activity of the community.
It is held to pay gratitude to the gods and ancestors and pray for favourable weather conditions, bumper crops, happiness and prosperity.
The festival has been named a national intangible cultural heritage, according to a decision of the Ministry of Culture, Sports and Tourism.
Also on January 29, Huong Tich Pagoda Festival opened in the central province of Ha Tinh.
The festival also kicked off the Ha Tinh Tourism Year in 2023.
In addition to ritual ceremonies, visitors to the festival also enjoyed cultural, artistic and sports activities, folk games, and exhibitions of typical products of Ha Tinh.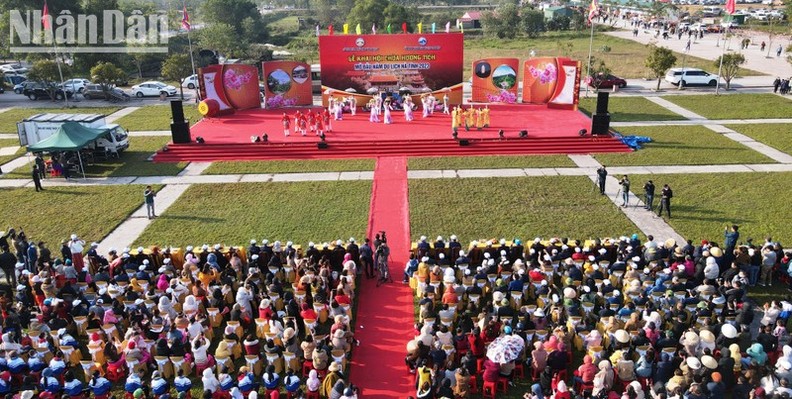 An overview of the opening of the Huong Pagoda Festival in Ha Tinh.