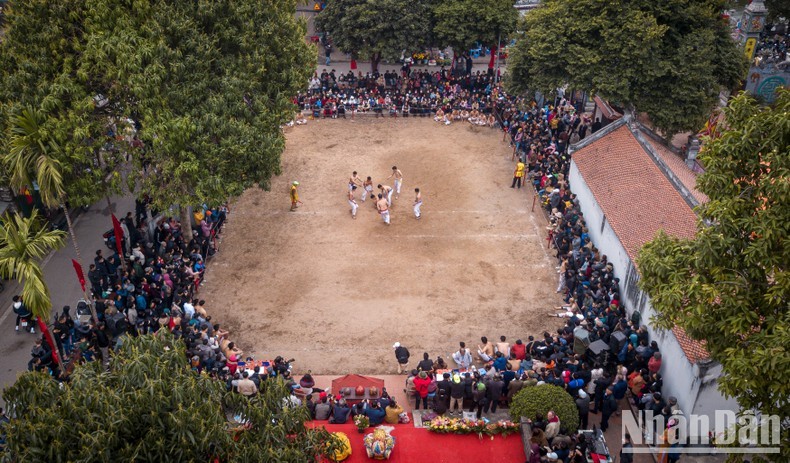 2. Every spring, on the fifth and sixth day of Tet, young men of Thuy Linh Village, Linh Nam Ward, Hoang Mai District, participate in the festival held at the communal temple in the village.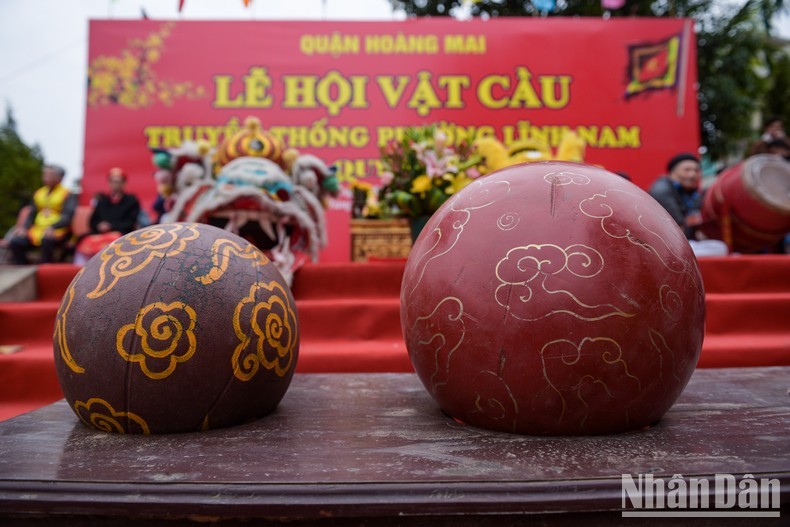 3. The balls are made from jackfruit trees with sizes suitable for competitions of various ages. The 10kg ball is for under 12s and under 17s while the heaviest ball of 20kg is for youths over 18 years old.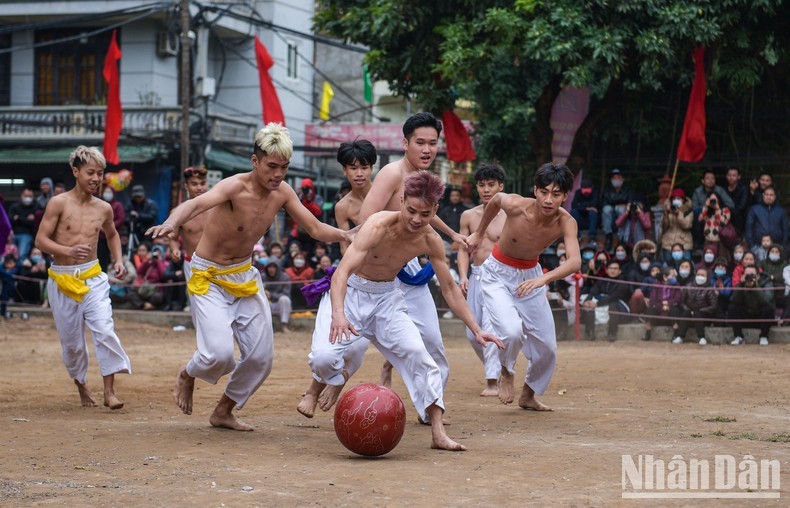 4. The U17 category is for teenagers aged 15-17, who give the audience dramatic and funny matches.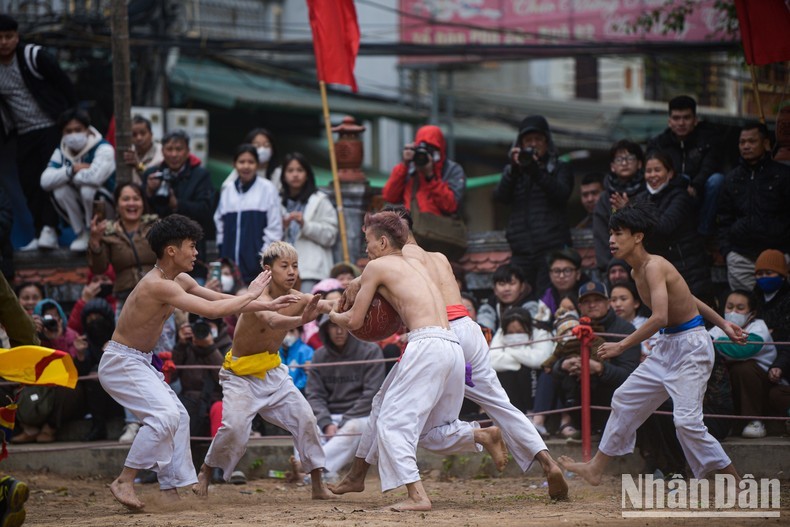 5. The ball wrestling festival was postponed for two years due to the COVID-19 pandemic, so this year's festival attracted much attention from the local people.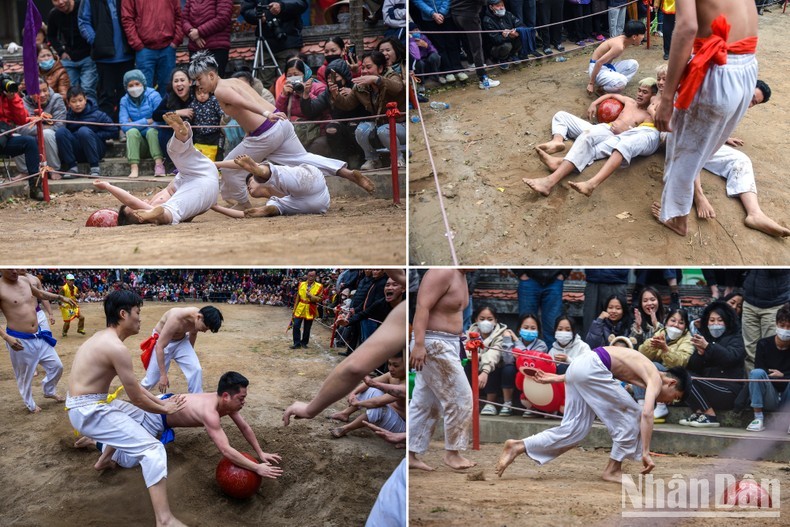 6. Competitors tussle over the ball to inch it towards their team's hole.
7. The final match for over 18-year-old men was held on January 27 (the sixth day of Tet). The match saw very fierce competition between the four strongest teams.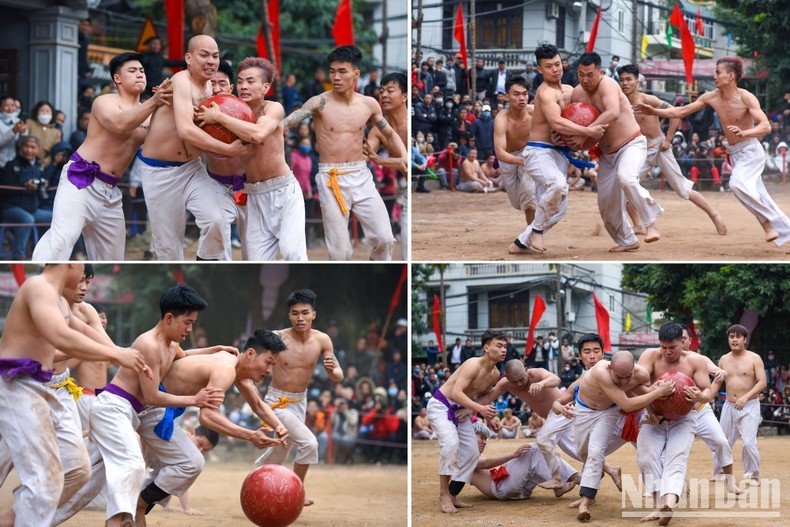 8. The participants in the ball wrestling festival are mainly from Thuy Linh Village, who have good health and the spirit of martial arts competition.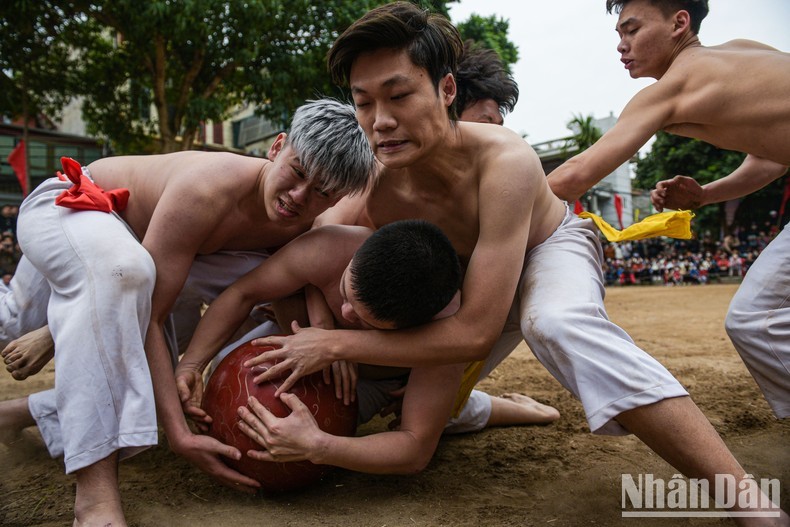 9. Each team attempts to find ways to bring the ball, placed in the middle of the field, to their team's hole in corners of the field amid the fierce blocking of other team members. The team that gets the ball to their hole more times is declared the winner.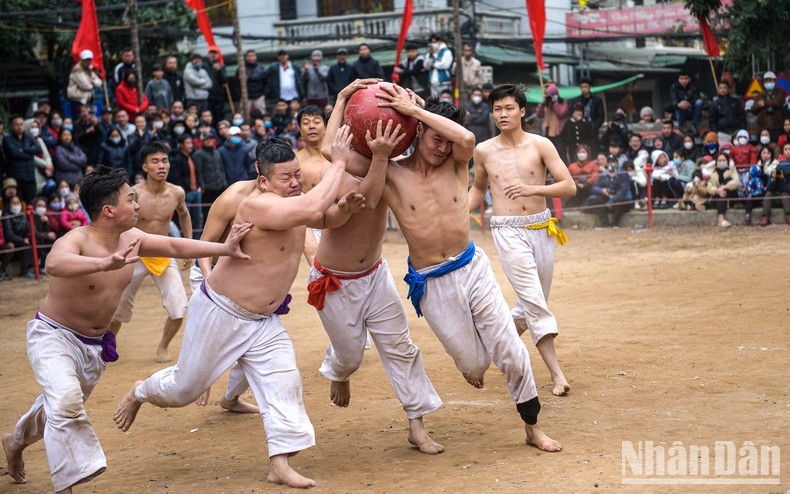 10. The fierce struggle to put the ball weighing up to 25kg into the holes in each team's corner creates a special attraction of the ball wrestling festival.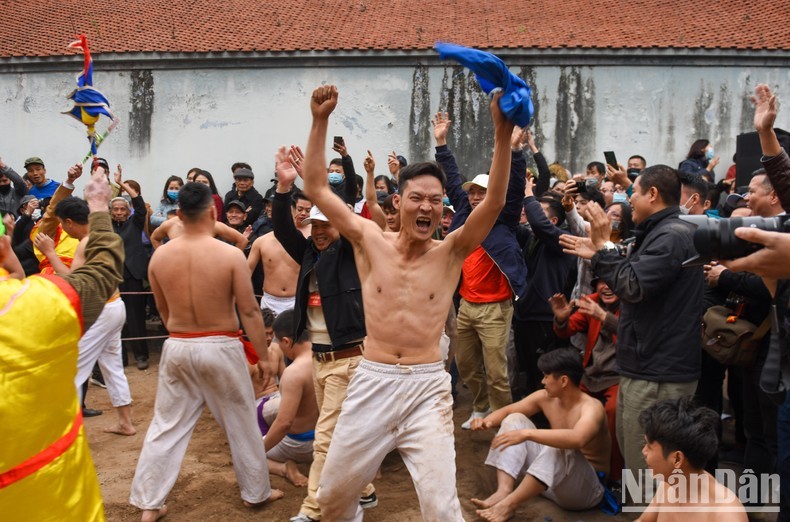 11. The joy of the blue team members when successfully putting the ball into the hole amid the excited cheers of the audience.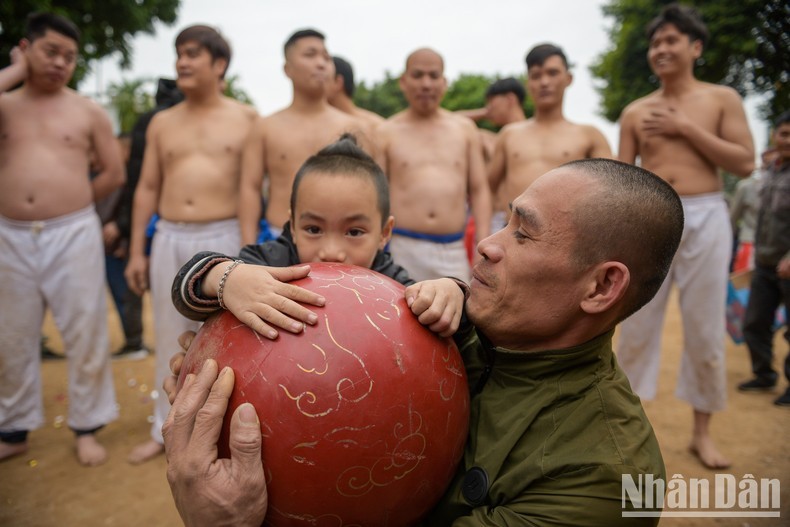 12. The Thuy Linh Village's Ball Wrestling Festival expresses the martial spirit of the young men of the village from one life to another.