The festival is held annually on the fifteenth day of the second lunar month, to commemorate Mother Lang Thi Tieu, who made great contributions to national defence and agricultural development, during the era of the Hung Kings.
The event drew a wave of people making pilgrimages to pray for a new year of good health, happiness, and prosperity.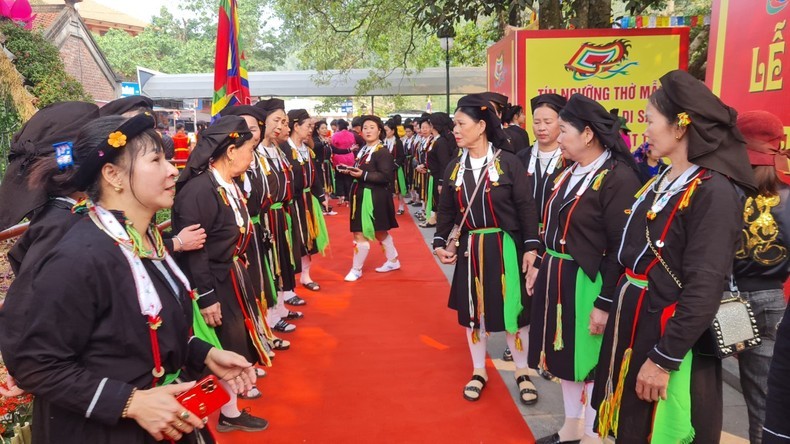 The San Diu people eagerly participate in cultural activities.
This year's festival opened with a series of traditional rituals.
The festival is scheduled to run for a total of three days and features a wide range of activities, including a folk singing contest, a rice cooking competition, and sports games such as tug of war, cock fighting, wrestling, volleyball and football.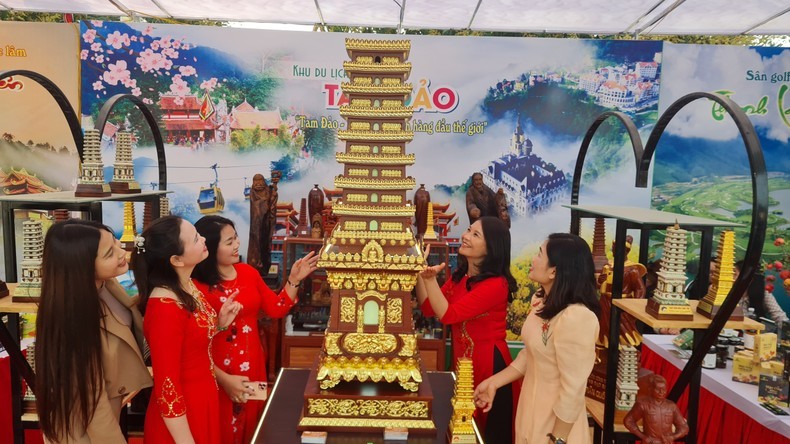 Visitors enjoy the unique cultural products displayed at the festival.
The festival is an opportunity for Vinh Phuc province to promote the beauty of the land, people and tourism potential of the province, gradually building the Tay Thien Relic Site into a top destination of the country.