On the occasion of Lunar New Year 2023, the Vietnam National Administration of Tourism (VNAT) released its first video clip of the year in the media programme "Discover Vietnam". With the theme of "Golf Tourism - Enjoying every moment", the clip introduces visitors to the wonderful experiences of golf tourism - a popular trend with outstanding potential of Vietnamese tourism.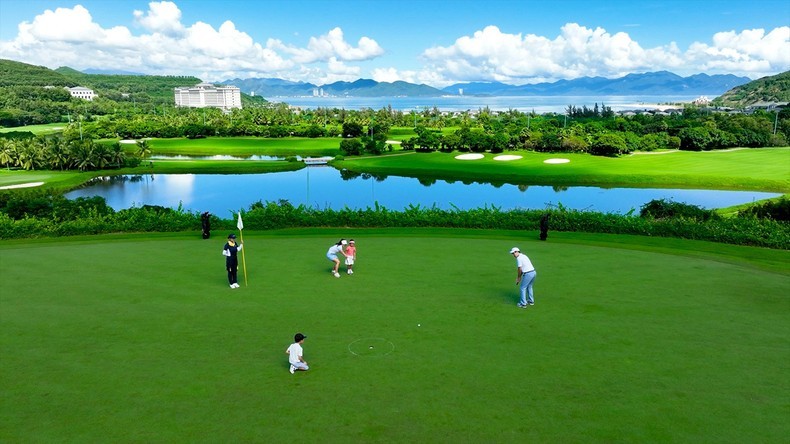 Enjoying wonderful moments with relatives at a luxury golf course. (Photo: VNAT)
In addition to indulging in moments of focus, calm, stillness and determination to a precise putt, visitors can enjoy the excitement of beautiful swings as well as admire and immerse in the artful space of the vast and green natural landscape of the golf courses.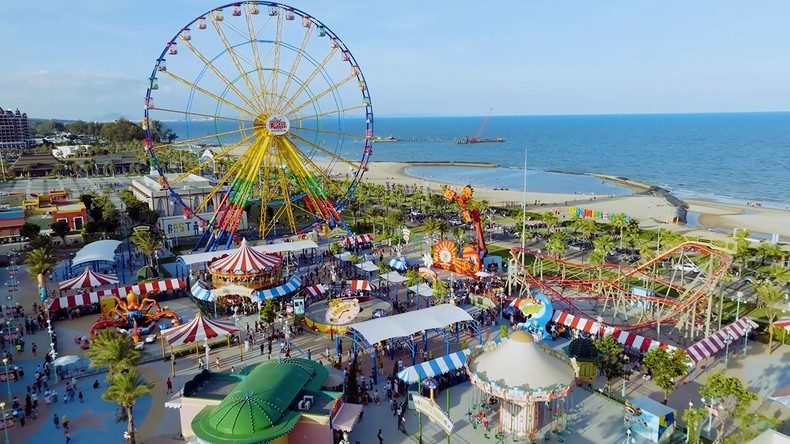 Endless fun with unlimited entertainment activities. (Photo: VNAT)
Visitors will also enjoy high-class services at high-class and luxurious resorts and join entertainment activities such as going on safari to see rare animals and visiting thrilling games and art programmes.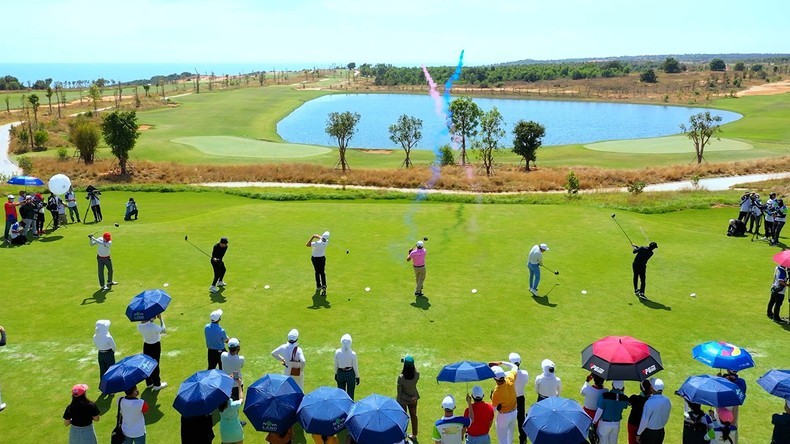 Audiences will be satisfied with perfect swings. (Photo: VNAT)
Vietnam has been honoured by the World Golf Awards as "Asia's Best Golf Destination" six times in a row. With a series of high-class and high-quality golf courses of international standards, Vietnam is confident to bring visitors to unique and challenging golf courses.
Golf legend Greg Norman once praised Vietnam as one of the destinations with the best golf courses in the world.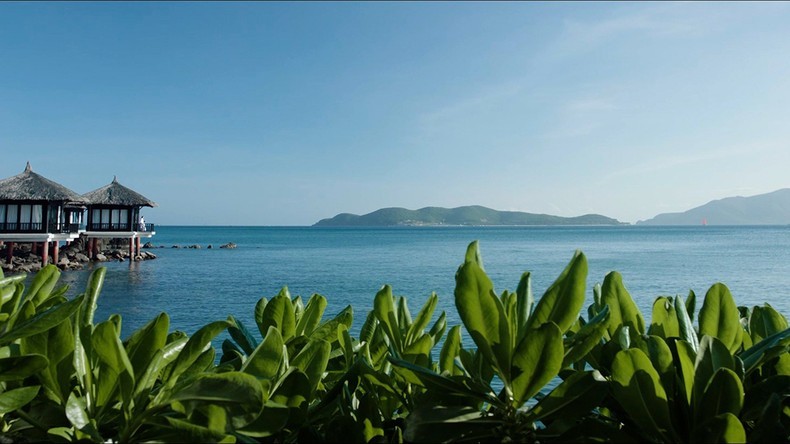 Visitors enjoy a luxury vacation with fresh and spacious nature. (Photo: VNAT)
Those who love to travel will certainly be fascinated by the excitement of the amusement parks and cannot take their eyes off the unique entertainment events.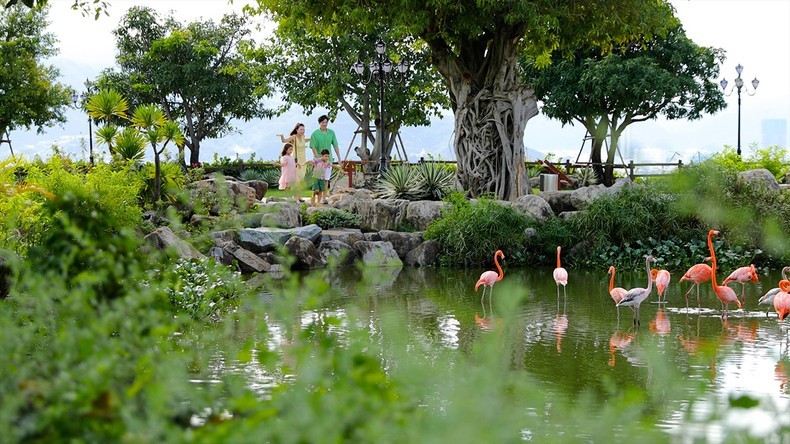 Visitors can immerse themselves in the diverse natural ecosystem. (Photo: VNAT)