The issuance was conducted by the Tourism Information Centre under the Vietnam National Administration of Tourism in collaboration with the Van Mieu-Quoc Tu Giam Culture and Science Centre.
Van Mieu – Quoc Tu Giam was also the first relic site in Hanoi using e-tickets, which was considered a breakthrough in innovating the management through digital transformation.
In order to improve the experience for visitors, entrance tickets are now integrated on the "Vietnamese Card – Smart Travel Cards" system, towards joining hands to protect the environment and eliminate papery tickets.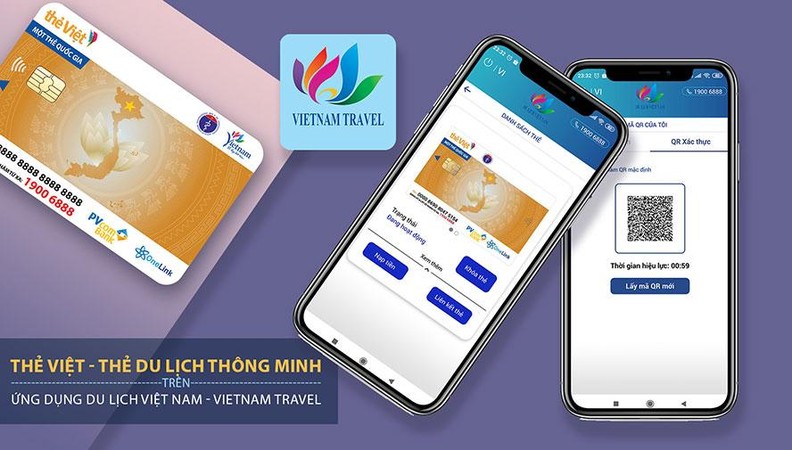 Smart travel card is a breakthrough in digitising services including travel. (Photo: hanoimoi.com.vn)
"Vietnamese Card – Smart Travel Cards" is a product under the programme "Vietnamese card - one national card" hosted by the Ministry of Industry and Trade. Smart travel card was applied with EMV chip technology and Triple DES encryption and integrated with multi-function in tourism, healthcare, banks, trade, transporation and education. It will support users with one-touch and online payment.
The smart travel card (QR code) has also been integrated into the "Vietnam Travel" application. When downloading the application, in addition to the smart travel card, tourists have the opportunity to use an ecosystem of technology utilities such as booking airline tickets, hotels, buying e-tickets, looking up tourist digital maps and searching for businesses providing travel services.