Vietnamese Stage Day, which is celebrated on the 12th day of the eight lunar month, is an opportunity for artists across the country to commemorate the founder of stage art as well as those who have made significant contributions to Vietnam's stage.
The event featured performances by artists from the city's dragon dance art troupe, Phuong Nam Theatre and Tran Huu Trang Cai Luong (Reformed Opera) Theatre.
Speaking at the ceremony, Director of the Ho Chi Minh City Department of Culture and Sports Tran The Thuan stressed that over the past recent years, the city has paid great attention to literary and artistic activities, contributing to meeting the increasing demand of local residents while facilitating the national Doi Moi (Renewal) and development process.
He hailed the contributions made by the city's stage artists to the overall development of arts and literature of Ho Chi Minh City and of the country in general.
On the occasion, the organisers presented gifts to veteran stage artists as well as people living in difficult circumstances.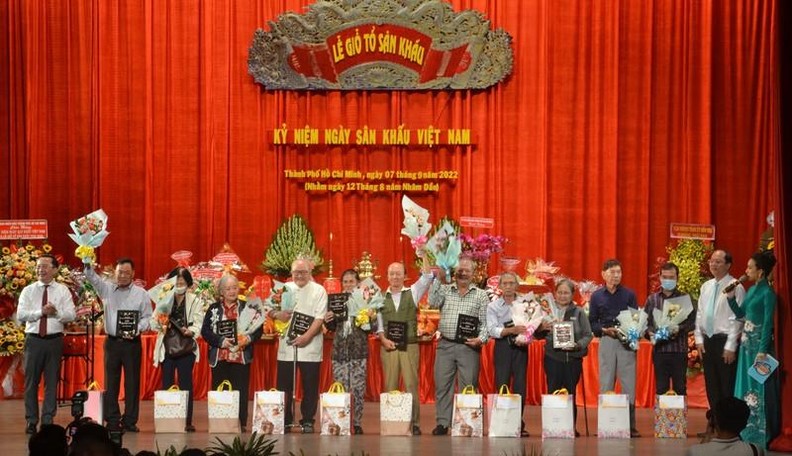 Gifts presented to veteran stage artists and those living in difficult circumstance at the ceremony.