The event featured the participation of 1,000 delegates and guests who are leaders of the ministries, agencies, artists, producers, directors, actors, actresses, and film activists.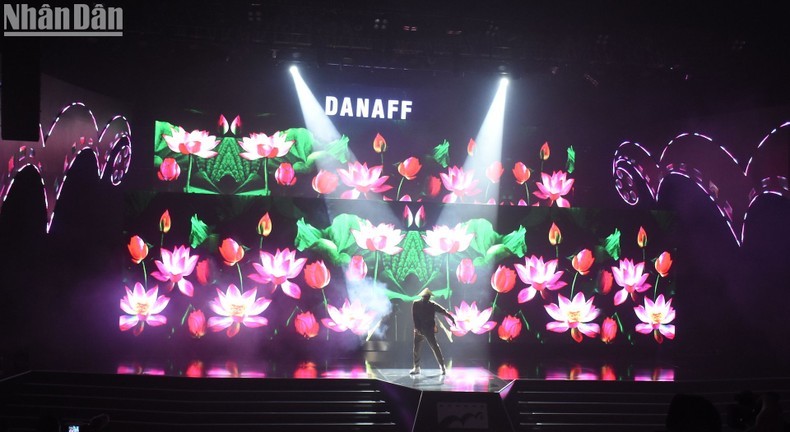 Art performances at the opening ceremony
Speaking at the opening ceremony, Dr. Ngo Phuong Lan, Director of the Film Festival and Chairwoman of the Vietnam Association of Film Promotion and Development (VFDA), said the 2023 DANAFF selects and honours outstanding cinematographic works that are rich in human values, new discoveries, and unique artistic expression.
The festival will also encourage the new talents of Vietnamese cinema and in the Asia-Pacific region.
The first DANAFF will contribute to promoting the integration and cooperation of Vietnamese cinema in general and Da Nang City in particular, noted Le Trung Chinh, Deputy Secretary of the Da Nang City Party Committee and Chairman of the City People's Committee.
This is also a chance for professional cinematographers in the country and abroad to exchange and seek more cooperation opportunities and expand their market.
The event is expected to promote the image of the land and people of Vietnam and Da Nang City to international friends.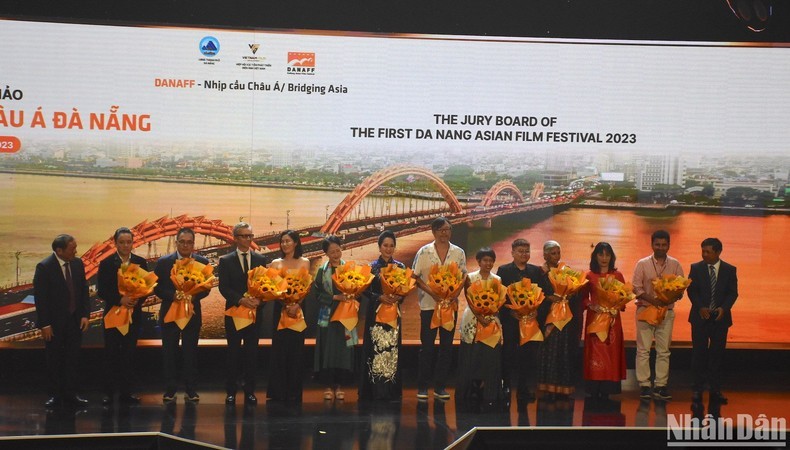 The organising committee presents flowers to the Jury.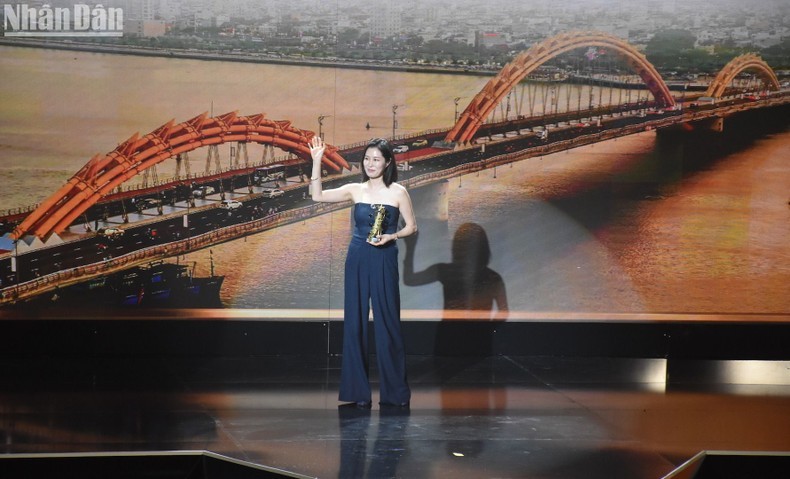 Moon So-ri, Head of the Jury for the Asian Film category.
The first DANAFF will feature two categories including Asian Film and Vietnamese Film, with various awards selected by professional and prestigious cinematographers.
During the festival, a programme entitled "Contemporary Vietnamese films", is expected to attract a large audience as those attending can enjoy and directly vote on their favourite films.
The guests to the opening ceremony.
During the festival, there will be an array of activities, including 89 film screenings and premieres of the film crews, a 3-night outdoor movie show at APEC Park, exchanges with famous Vietnamese artists, and workshops on "Developing the film industry - Building a favourable film-making environment in Da Nang" and "Japanese cinema-experience and direction of cooperation with Vietnam."
Also at the event, Nguyen Phuong Hoa, Director of the Department of International Cooperation under the Ministry of Culture, Sports and Tourism, and Edward B. Neubronner, Vice President of Regional Operations, Communications, Corporate Affairs & Administration of the Asia-Pacific Region for Motion Picture Association International, launched an online videoclip contest titled "I love Vietnam", aiming to introduce the beauty of Vietnam, a peaceful, friendly, and hospitable country, to international friends.