Since the evening of September 1, the number of visitors to entertainment areas in Hanoi has increased dramatically, especially in Hoan Kiem district.
The Hanoi's Old Quarter Mid-Autumn Festival officially opened on September 1. The spaces served for the festival were Phung Hung mural painting street, Hang Ma street and the relic sites in the Old Quarter area (such as Kim Ngan Temple and the Heritage House on Ma May street).
The roads leading to Hang Ma street, where a variety of toys for children are displayed and sold, were congested.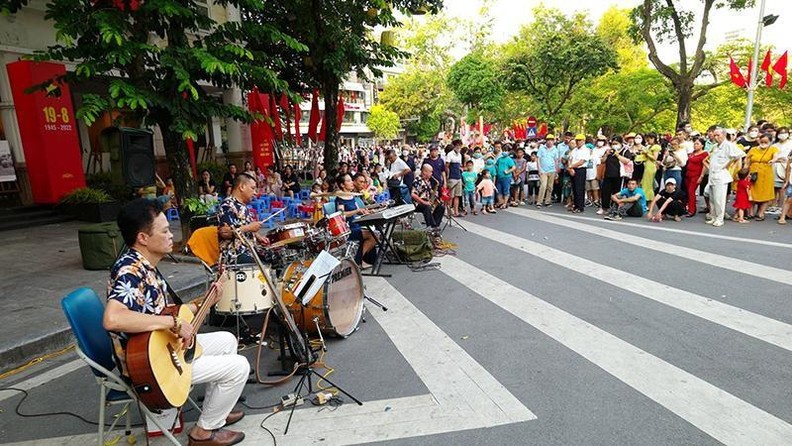 An art performance on the pedestrian street around Hoan Kiem Lake (Photo: NDO)
This year, Hoan Kiem District People's Committee opened the pedestrian spaces from September 1-4, to serve people and visitors. The outdoor art performances attracted a large number of audiences.
Right from the early morning on September 2-3, people queued up to visit Hanoi Zoo. The zoo welcomed about 45,000 visitors on September 2.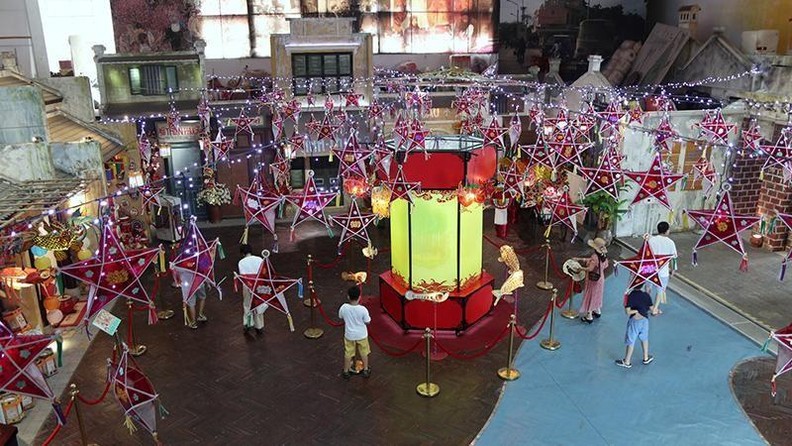 The atmosphere of Mid-Autumn Festival at Thang Long Imperial Citadel (Photo: NDO)
On the occasion, other relic sites and amusement parks such as Van Mieu – Quoc Tu Giam (Temple of Literature), Thang Long Imperial Citadel, Vietnam Museum of Ethnology and Ho Tay Water Park, served a large number of guests. In particular, Thang Long Imperial Citadel has been organising practical activities to respond to Mid-Autumn Festival, creating a unique playground for children.
The National Day holiday is the opening event for the "tourism season" in Hanoi, as the capital city turns to autumn, the most beautiful season of the year.