The event features the participation of 12 groups with 90 artists from the Korean Cultural Exchange Association (KCEA); dance groups; art troupes; a traditional music ensemble; a choir; and 20 students of Duy Tan University (Da Nang). All wore traditional Korean costumes (hanbok) and Vietnamese ao dai.
On the 1km long road, the artists brought colourful traditional costumes, sang traditional songs, and performed with traditional Korean musical instruments such as the Jang-gu, kkwaenggwari, Sogo, and Buk.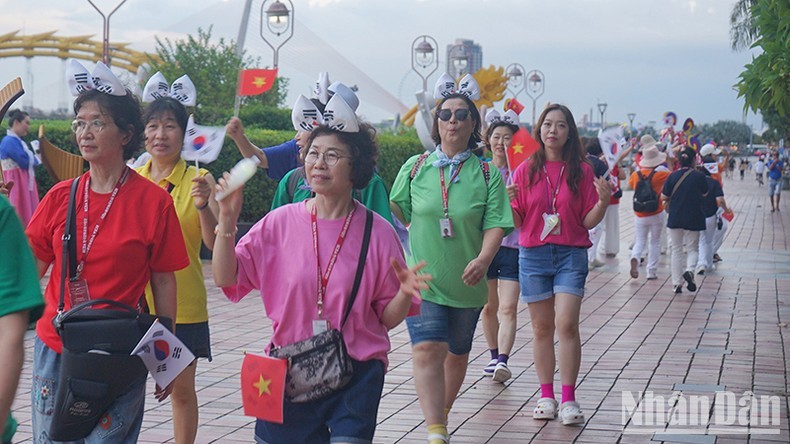 Programme is part of Vietnam-RoK Festival 2023 in Da Nang.

This is one of the activities within the framework of the Vietnam-RoK Festival 2023 in Da Nang, taking place from September 7 to 9.
The Vietnam-RoK Festival 2023 in Da Nang is organised by the Department of Foreign Affairs in coordination with relevant departments, agencies and the Korean Consulate General in Da Nang.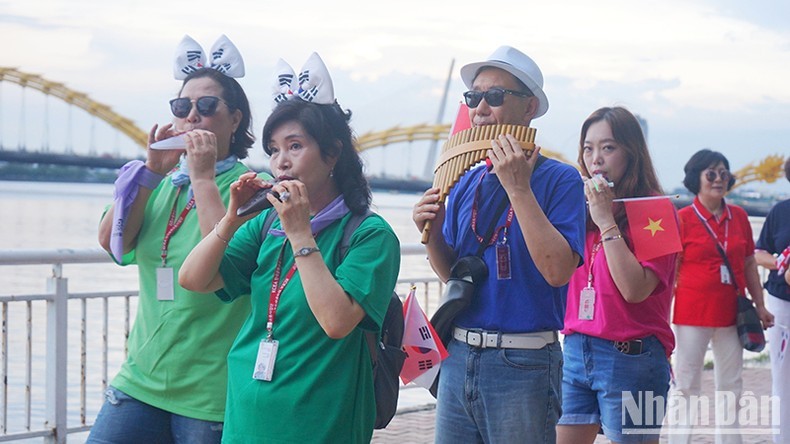 Performance of traditional musical instruments.
A parade of Korean art troupes will prelude the festival on Bach Dang Street (between the Dragon Bridge and Han Market) from 5pm to 6pm on September 6.
The opening ceremony will be taken at the park around 7pm on September 7, while other programmes will run from 4pm till 10pm.
The Vietnam-RoK Festival 2023 in Da Nang is a major focus in celebration of the 30th anniversary of the diplomatic ties of the two countries.
The festival also contributes to increasing understanding, promoting cooperation, and deepening the friendly relationship between Da Nang and Korean localities through exchange activities in many fields.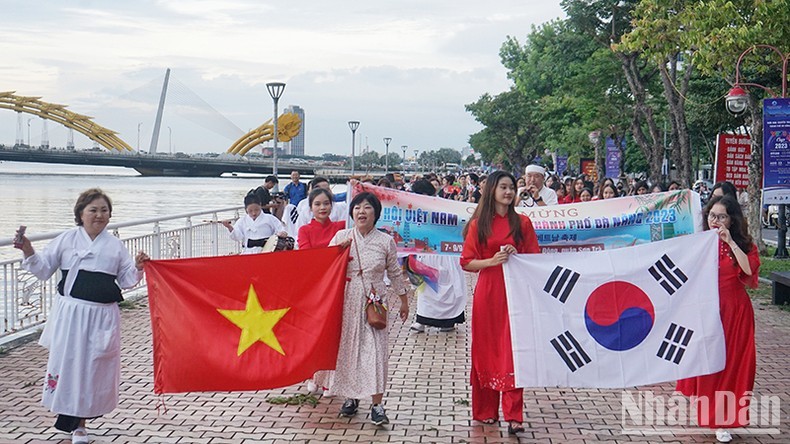 Photo: Cultural interference between Vietnam and the RoK.
Da Nang has established official friendship and cooperation relations with five localities of the RoK: Changwon, Daegu, Hwaseong, Seoul, and Jeju.