The exhibition is a triennial event, that has attracted a large number of designers, artists and artisans around the country.
This is considered a bridge connecting designers, artists, artisans and businesses, towards promoting production and consumption throughout the country, while contributing to introducing the brand of Vietnamese applied fine arts to the international market.
Four months after its launch, the organising board has received 538 works by 283 authors, from 25 provinces and cities. In particular, the art council selected 201 artworks by 138 artists for awards and exhibition.
Through the exhibition, viewers can admire the diversity of materials and types, as well as the richness in shapes and designs. The works were created in new technology trends for the community's benefit.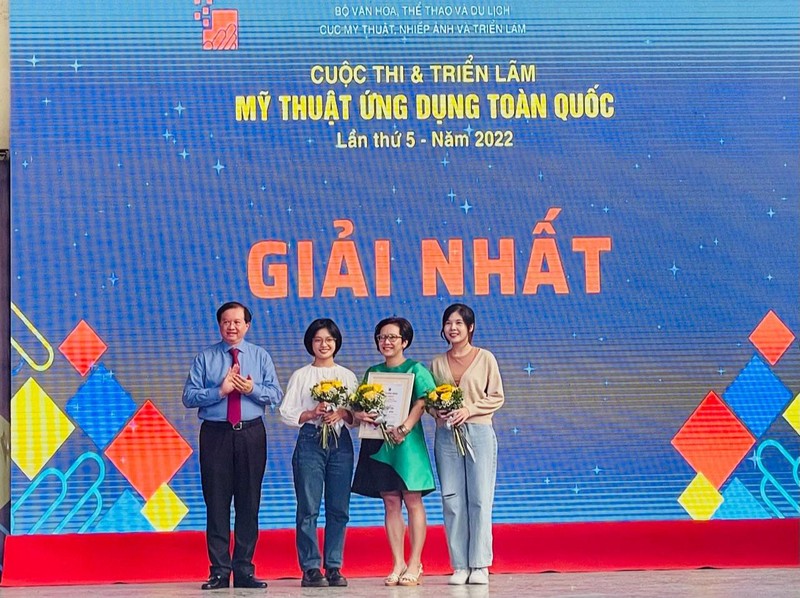 A group of artists receive the first prize in the category of creative designs. (Photo: hanoimoi.com.vn)
On the occasion, one first, two second, three third and five consolation prizes went to outstanding works in the category of creative designs.
Meanwhile, two second, four third and five consolation prizes were presented to winners in the group of applied products.
The exhibition will last until September 27.