The event was attended by former Politburo member and Vice Chairwoman of the National Assembly Tong Thi Phong.
The 2023 Bauhinia Flower Festival and the seventh Dien Bien Culture, Sports and Tourism Festival, will feature various attractive and exciting activities, aiming to preserve and honour the community-based culture of ethnic groups, towards contributing to the development of Vietnamese culture.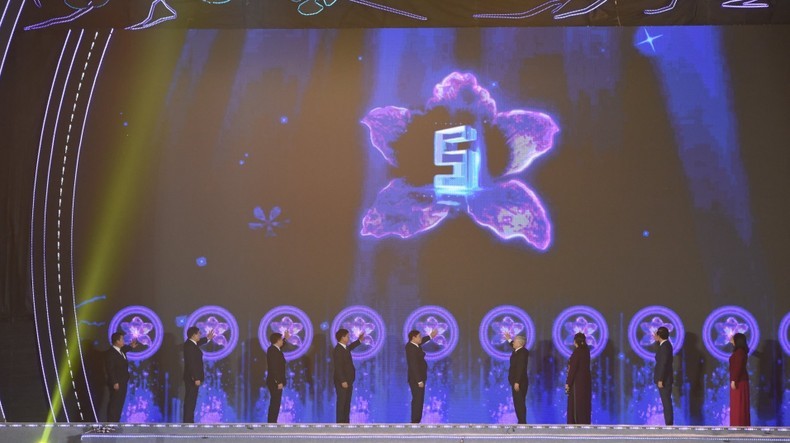 The delegates press the buttons to open the 2023 Bauhinia Flower Festival and Dien Bien Culture, Sports and Tourism Festival. (Photo: NDO)
The event offers an opportunity for Dien Bien Province to expand its connection with many provinces, cities and businesses, to boost cooperation, investment and trade promotion and the renewal of tours, contributing to the socio-economic development of the localities.
The art programme at the opening ceremony reflected the beauty of the life and culture of ethnic minority groups in Dien Bien Province.
Since 2014, Bauhinia Flower Festival has become a typical cultural and tourist brand of Dien Bien Province. The festival's spread has contributed to successfully fulling the goal of making tourism a spearhead economic sector of the province, creating a driving force for economic growth and restructuring.