As part of activities marking the 68th anniversary of Hanoi's Liberation Day (October 10, 1954 – 2022), the exhibition entitled "Song of Triumph" opened on October 5.
The opening ceremony left many impressions and emotions on visitors and witnesses of the Capital's Liberation Day event in 1954.
In the exhibition space, the staff of the relic site recreated the scene of old Hanoi mothers and charming girls in their 'Ao dai' (Vietnamese long dress) to welcome soldiers, who came back from fierce battlefields.
On this occasion, visitors to the Hoa Lo Prison relic will have the opportunity to meet and talk to former political prisoners of Hoa Lo Prison and veterans who joined the troops to liberate the capital in 1954.
The exhibition, which will last until the end of October, consists of three parts: "Persevering the Resistance", "The Day of Victory", and "My Hanoi".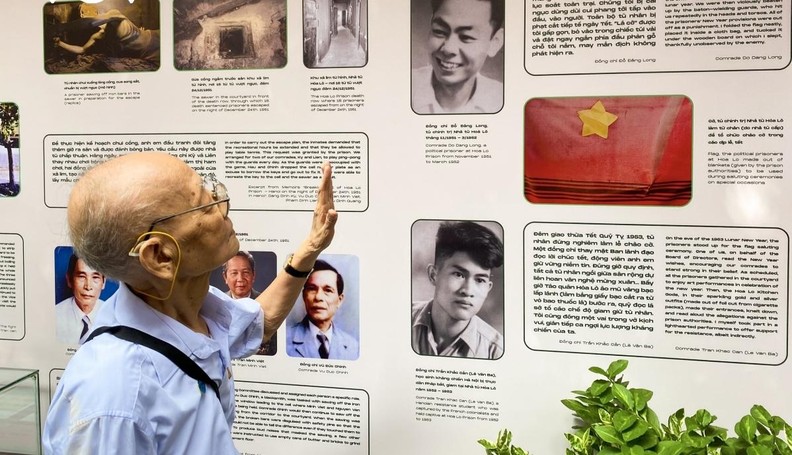 A witness who is a former political prisoner of Hoa Lo Prison in the period 1951 – 1952, was present at the opening ceremony. (Photo:VOV)